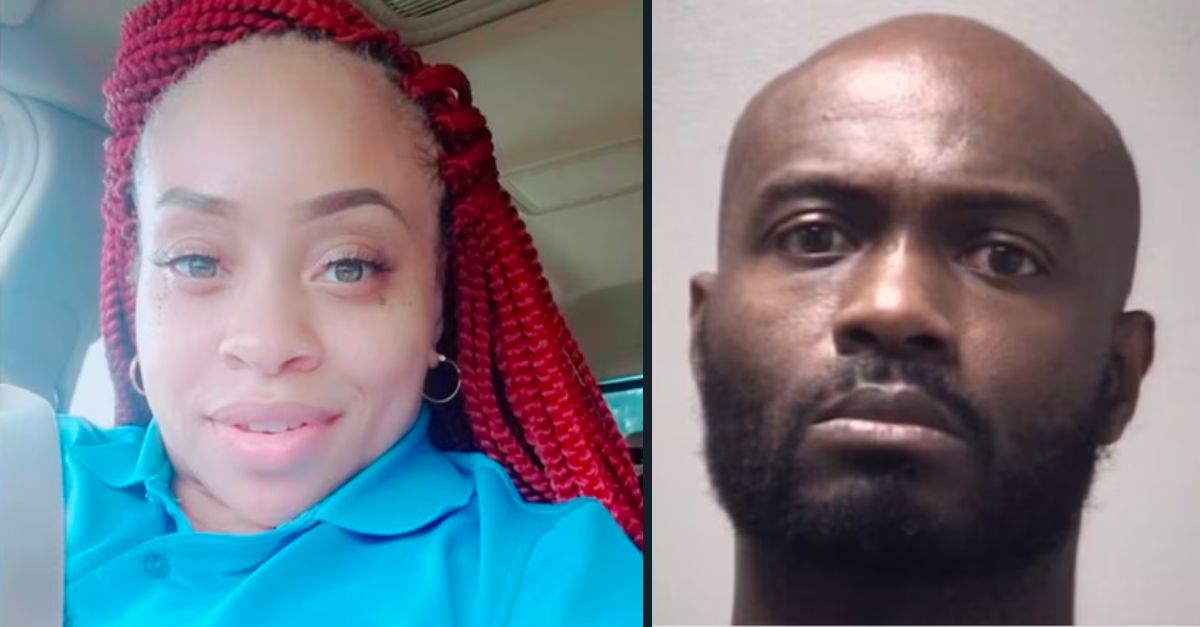 Left: Tiffany Foster. Right: Reginald Robertson (images via Coweta County (Ga.) Sheriff's Office).
The fiance of a mother of three who disappeared more than two years ago has been charged with the woman's murder.
Investigators in Coweta County, Georgia, say that Reginald Robertson, 47, killed Tiffany Foster, who was 35 years old when she disappeared. She was last seen at the Lakeside Apartments in Newman on March 1, 2021, Atlanta ABC affiliate WSB-TV reported. Sheriff's deputies say she had left her apartment to go shopping that day, the station reported, at one point texting her mother — the last text she appears to have sent.
Coweta County Sheriff's Office records show that Robertson is charged with murder, kidnapping, false imprisonment, aggravated assault, rape, and a handful of financial crimes including credit card fraud and forgery.
Although investigators have not found Foster's body, they said they have enough evidence to confirm that she has died, WSB reported.
"There are other avenues and leads still in progress that may also be released at a later date," the sheriff's office said, according to local NBC affiliate WXIA.
Foster appeared to have vanished without a trace. Her car was found a week after she was last seen; her purse and cellphone were inside, WXIA said. She had also missed classes — she was studying criminal justice — as well as work and a flight to Texas in the days following her disappearance.
Robertson was the one who reported Foster missing at the time, WXIA reported. Despite pleading for his fiance's safe return at a press conference, he was later arrested for stealing Foster's car and unrelated kidnapping and assault charges and has reportedly been held in custody since then.
Robertson has reportedly been the only person of interest in Foster's disappearance, Atlanta Fox affiliate WAGA reported.
Foster has three young children, according to reports.
Have a tip we should know? [email protected]