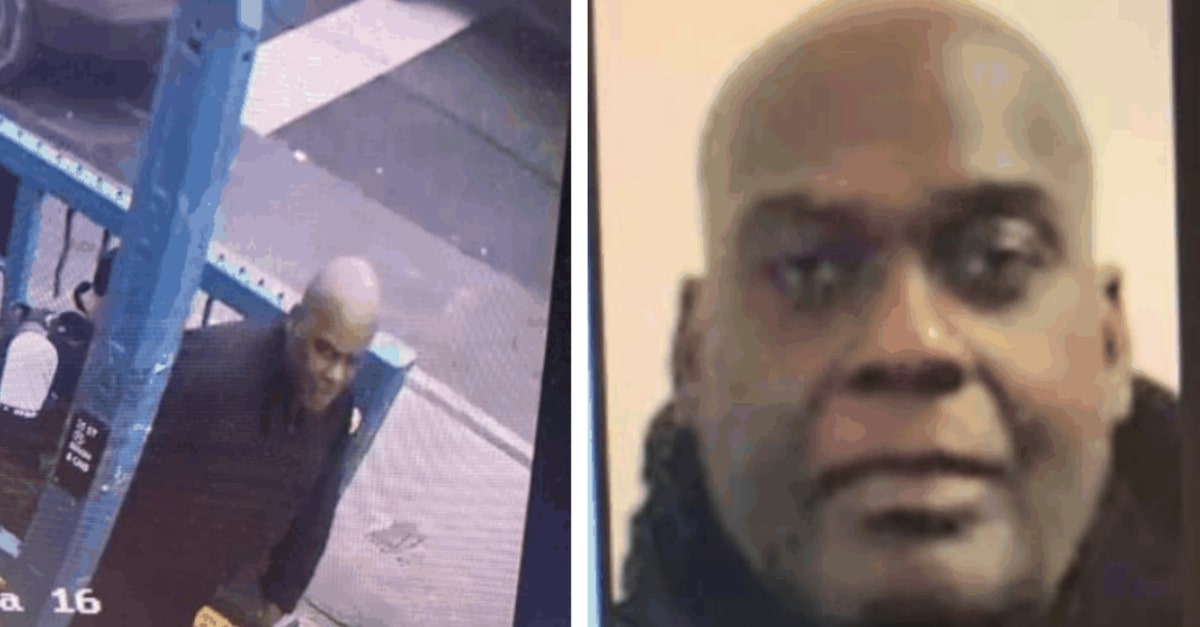 Photos of Frank James included in an FBI affidavit charging him with the Brooklyn subway shooting.
A man who fired 32 rounds at defenseless morning rush-hour commuters trapped in a New York City subway car, wounding 10 people, was sentenced to life in prison.
Frank James, 62, was sentenced to 10 concurrent life sentences in prison, plus 10 years to run consecutively for the April 12, 2022, attack on the New York City subway in Sunset Park, Brooklyn, the U.S. Attorney's Office said on Thursday in a news release.
He pleaded guilty to all 11 counts of a superseding indictment, which included 10 counts of committing a terrorist attack or other violence against a mass transportation vehicle, one count for each gunshot victim, and one count of discharging a firearm in furtherance of his violent attack.
"Nothing can undo the damage that Frank James' mass shooting inflicted on the 10 victims who were shot or the dozens more who suffered other injuries, but this sentence ensures that he will spend the rest of his life in prison for the devastation he caused," said Attorney General Merrick B. Garland. "This sentence also makes clear that the Justice Department has no tolerance for crimes that terrorize our communities and will ensure accountability for those who perpetrate them."
In court, several victims recounted their trauma.
"I have not been able to make sense of it," said a young man identified as B.K., The Associated Press reported.
Another victim said, "I don't blame him. He needs help, sobbed, then said, "I can't do this, before temporarily walking out of court.
James apologized.
"I alone am responsible and no one else for that attack," he said.
"Pure evil," U.S. District Court Judge William Kuntz said of his act, the AP reported.
His defense attorney said he didn't intend to kill anyone and said he had an abusive childhood and struggles with alcoholism and paranoid schizophrenia.
Authorities said James had planned it for years, purchasing smoke bombs, disguises, firearms, and ammunition — even scouting a place for it and making practice runs.
That morning, disguised in an orange reflective jacket and yellow hard, appearing as if he was a Metropolitan Transportation Authority employee, he set off a smoke bomb in a subway car before opening fire.
Panicked passengers ran to the far end of the subway car. When Frank started shooting, the train was between stations and had stalled, leaving victims trapped. Ten riders were hit by bullets. Dozens of others suffered smoke inhalation.
James fled. He changed his clothes while on the run. A manhunt was launched. Investigators found the gun on the platform and quickly learned who the shooter was. The Glock 17 was lawfully purchased in Ohio under "Frank Robert James." Marks on the serial number appeared to show someone tried to deface the serial number, the FBI wrote in an affidavit.
James remained on the run for 36 hours. At one point, authorities said he bought a burner phone and followed the coverage of his attack while hiding from law enforcement.
"He also watched a James Bond chase scene from the movie 'No Time to Die' 10 times after the attack," authorities said.
Then he called the NYPD crime stoppers hotline and turned himself in.
Adam Klasfeld contributed to this report.
Have a tip we should know? [email protected]