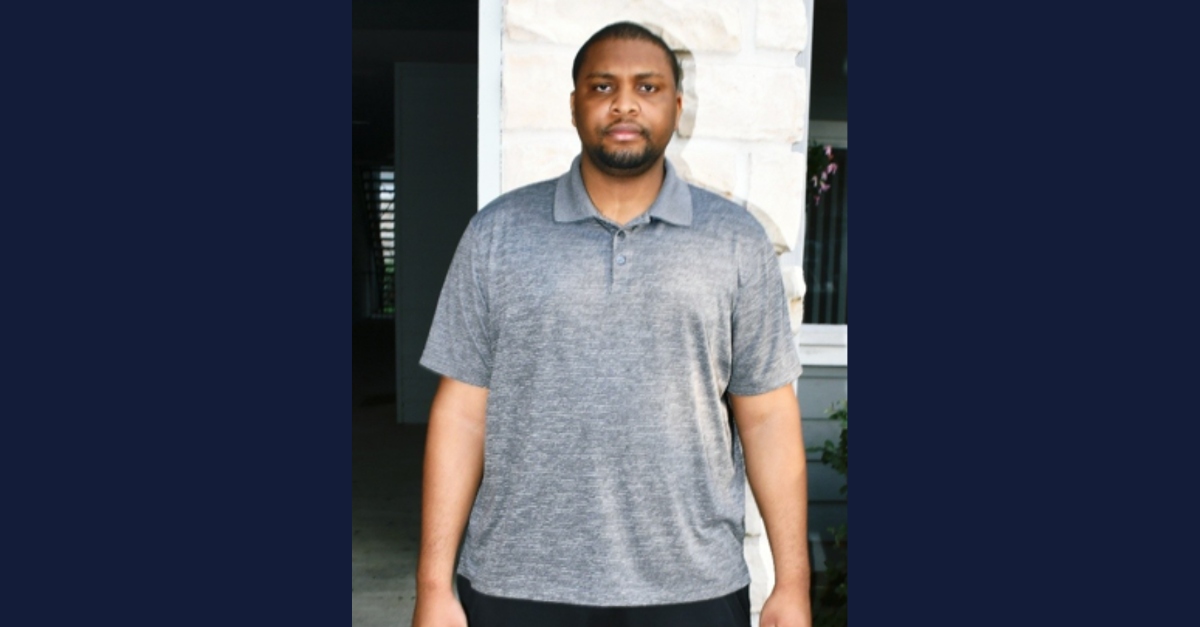 Chukwuebuka Nwobodo
Police in Houston, Texas, are searching for a man they believe killed and possibly dismembered a missing woman last seen on April 16. Chukwuebuka Nwobodo, 28, is wanted for murder and tampering with evidence, cops say.
Officers said in a charging document they previously arrested Nwobodo on May 13 and he had pictures of dead people on his phone, but they described him as being at-large in a press release on Thursday. A spokesperson with the Houston Police Department told Law&Crime that was a "pocket warrant," and officers did not yet have the evidence on May 13 for charges. He was detained, questioned, and released at the time, the spokesperson said.
Nwobodo purchased items including a mechanical saw, trash bags, towels, and a flashlight around the time he killed Felicia Johnson, 24, police said. Officers said he made a series of suspicious Google searches in the days following the murder. These searches allegedly included:
"does bleach denature blood"
"Can bleach destroy DNA?"
"What does bleach do to blood"
"what does vinegar do to blood"
"does vinegar destroy blood dna"
"most forested part of Houston"
"how to delete your history completely"
In particular, from April 28, the suspect allegedly searched:
"how to be a serial killer
"how to get away with murder"
"how to kill without getting caught"
Nwobodo also allegedly searched on May 3 whether police can check phone records of a missing person, or their text messages.
There was an April 30 search for escorts in Houston, officers said. Police have suggested that Johnson originally encountered Nwobodo for the purposes of prostitution, and that Nwobodo withdrew a total $500 for the April 16 encounter. He allegedly ordered an Uber for her and picked her…