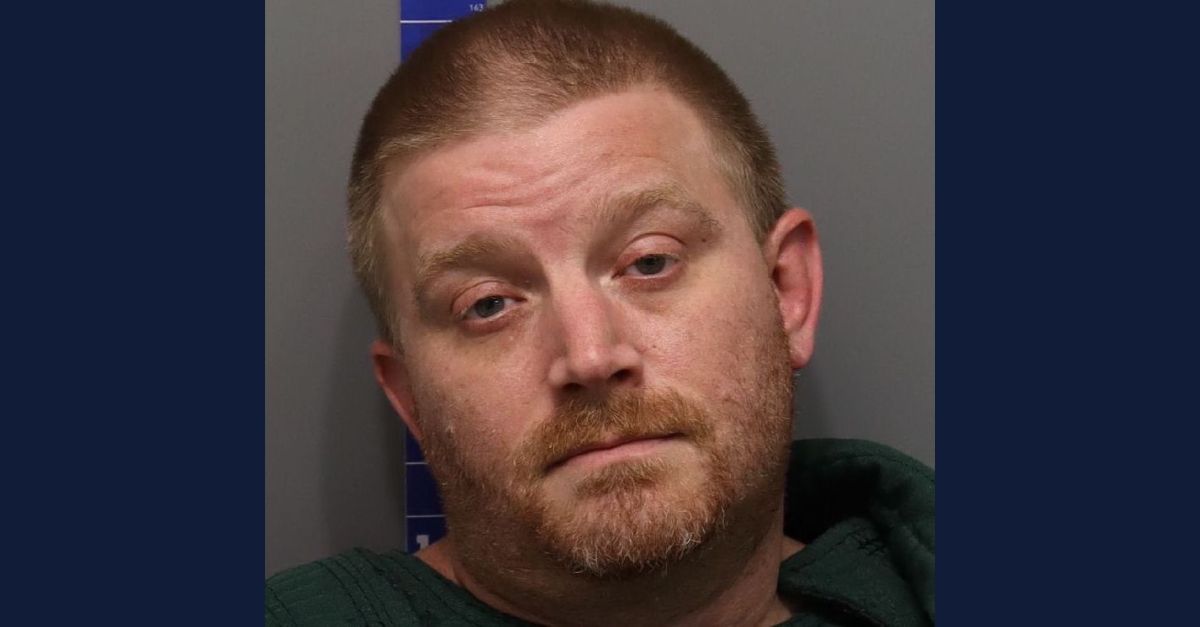 David J. Smith (Hamilton County Sheriff's Office)
A 43-year-old man in Tennessee was arrested for allegedly threatening to kill his ex-girlfriend with a samurai sword in front of their young son, then shooting her brother in the head when he tried to intervene.
David J. Smith was taken into custody on Monday and charged with one count of first-degree attempted murder, two counts of aggravated assault, and one count of aggravated burglary, authorities confirmed to Law&Crime.
According to a probable cause affidavit obtained by Chattanooga, Tennessee, ABC and Fox affiliate WTVC, officers with the Chattanooga Police Department responded to a 911 call in the early morning hours of Sunday about shots being fired at a residence in Hixson, Tennessee. Once there, first responders reportedly found Trevor Bennett lying in the driveway and not moving. Emergency medical personnel rushed Bennett to the hospital via ambulance.
The victim's sister told investigators that Smith showed up at her home uninvited at about 3 a.m. on Sunday and appeared drunk. She was reportedly nervous, telling police that Smith had physically assaulted her in the past.
Initially, Smith left the residence without incident but reportedly returned later, wielding what police described as a samurai sword. The encounter quickly became violent when Smith accused her of cheating on him and sleeping with other men.
"Mr. Smith grabbed [his ex-girlfriend] by the throat," police reportedly wrote in the affidavit. "He then told her if she's not going to be with him, then she's not going to be with anyone."
Fearing for her life, the woman began to scream for help. Her brother answered the call, came up the stairs holding a handgun, and confronted Smith. The two began arguing, and the child of Smith and his ex-girlfriend reportedly went into the room to see what was happening.
When Bennett and the child showed up, Smith threw his ex-girlfriend to the floor,  Chattanooga CBS affiliate WDEF reported. She reportedly told police she was unsure how the remainder of the attack unfolded.
The child reportedly told police that Bennett, his uncle, pushed Smith out of the front door, and the two continued to argue outside the home. The boy said he stopped briefly to help his mother, then ran outside and watched as his father shot his uncle.
"[The child] said when he got outside, he saw [Smith] on his back, just a few feet away, shoot [Bennett] in the head who was standing over him," police reportedly wrote in the affidavit.
Smith fled the scene but was taken into custody the following day. He was booked into the Hamilton County Jail with bail set at $150,000.
Despite reports that Bennett had been fatally wounded and Smith had been charged with first-degree murder, a spokesperson for the Hamilton County District Attorney's Office on Tuesday afternoon confirmed to Law&Crime that Bennett was currently alive and Smith was being charged with first-degree attempted murder.
Have a tip we should know? [email protected]