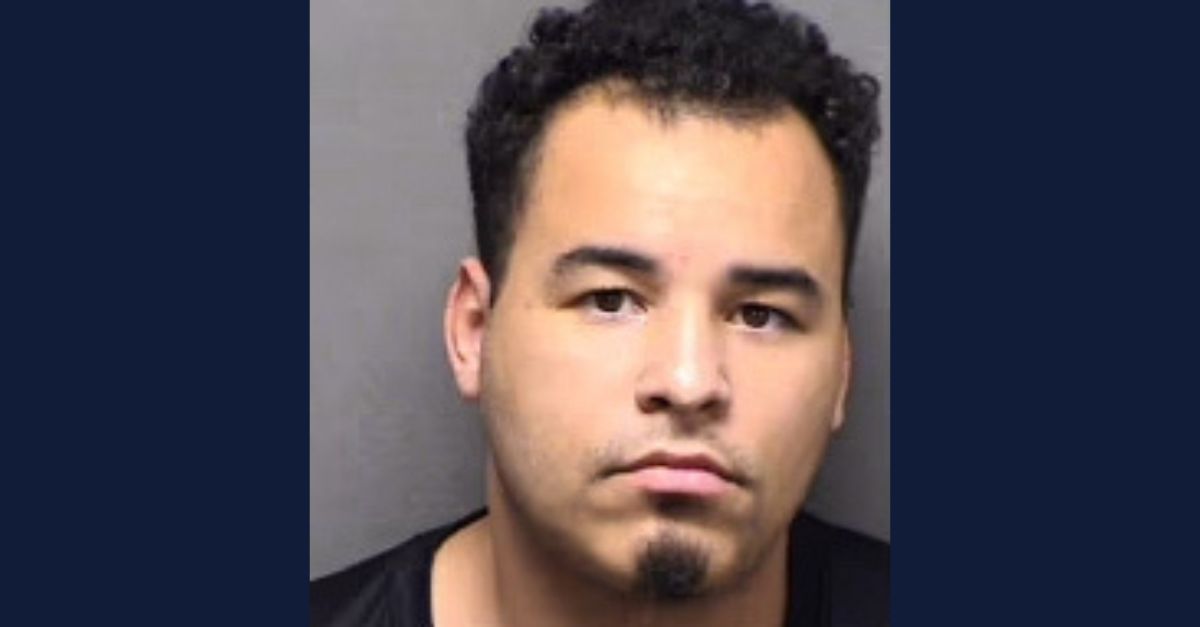 Kamron D. Kearney (Bexar County Detention Center)
A 26-year-old man in Texas is facing multiple felony charges for allegedly throwing "scalding" hot water on his 36-year-old disabled roommate and then twice dousing her in rubbing alcohol and lighting her on fire.
Kamron D. Kearney was taken into custody last month and charged with one count of aggravated assault with a deadly weapon and one count of injury to a disabled person resulting in serious bodily injury, court records reviewed by Law&Crime show.
According to a copy of the probable cause affidavit obtained by San Antonio, Texas CBS affiliate KENS, officers with the San Antonio Police Department on the morning of Oct. 27 responded to a home located in the 200 block of Victor Street in regards to an adult female who had suffered multiple severe burns.
Upon arriving at the scene, first responders spoke with the victim, described in the affidavit as being an "autistic" woman who "receives monthly disability payments." The victim told police that her roommate of about a year, whom she identified as Kearney, and viciously attacked her several times two days earlier.
The woman said that on Wednesday, Oct. 25, she was in the home being bathed by a caregiver when Kearney came into the bathroom and poured several "pitchers full of scalding hot water" over the top of the shower stall and onto the victim, the San Antonio Express-News reported. The victim reportedly suffered severe burns on her neck and back as a result of the attack.
Kearney allegedly said he was "angry with the victim for urinating on herself" and claimed that "she needed to be punished," San Antonio ABC affiliate KSAT reported.
But Kearney was not done inflicting punishment on his roommate, police said.
After the bathroom incident, Kearney reportedly forced the victim to "stand in a corner until her legs were swollen," KENS reported. He then grabbed a bottle of rubbing alcohol and doused her arms with the accelerant and threw a lit match at the victim, causing her arms to go up in flames resulting in severe burns.
The flaming victim fell to the ground, reportedly causing the flames to go out. However, Kearney reportedly then poured the rubbing alcohol on the victim's legs and threw another lit match at her while she was already on the floor, lighting her on fire for a second time which caused additional severe burns.
Overall, the victim wound up suffering serious burns to her arms, legs, neck, and back, police reportedly wrote.
Kearney was arrested and transported to the Bexar County Jail where he is currently being held on $250,000 bond as he awaits indictment, records show.
Have a tip we should know? [email protected]