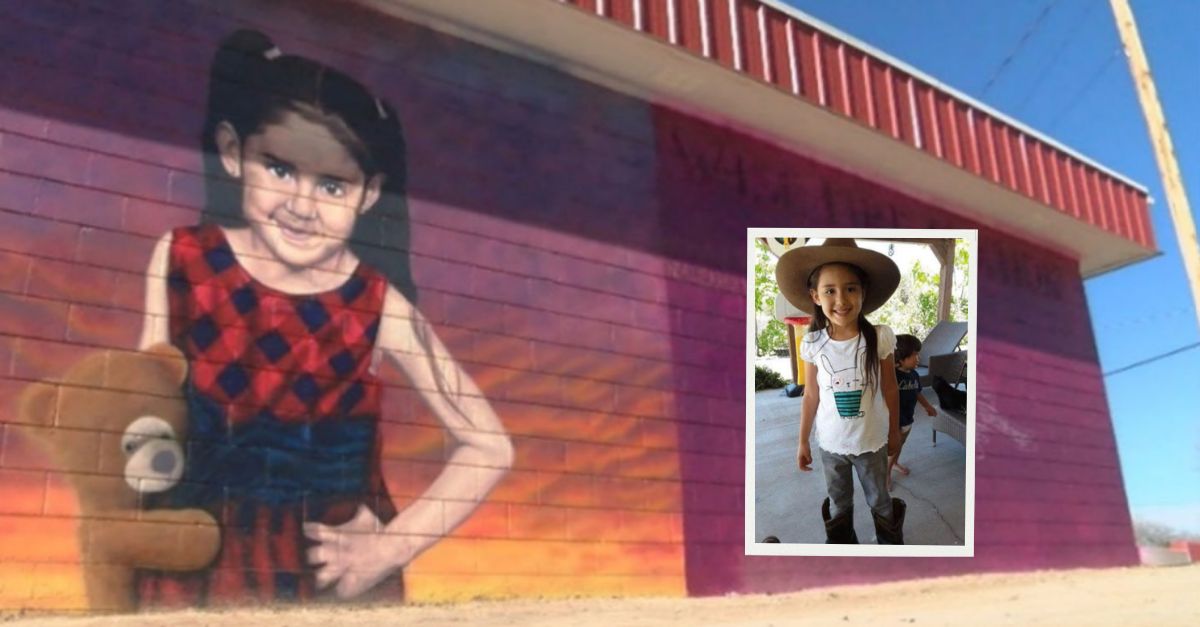 Renezmae Calzada, 5, was found dead in the Rio Grande River in New Mexico on Sept. 11, 2019. She died of blunt force trauma to the head. Her stepfather, Malcolm Torres, 29, was sentenced to 35 years in prison for second-degree murder. (U.S. Attorney's Office District of New Mexico)
A New Mexico man will spend the next 35 years in federal prison for brutally beating his 5-year-old stepdaughter to death and dumping her body in the Rio Grande River.
Malcom Torres, 29, pleaded guilty to second-degree murder in April and was sentenced by a judge on Monday in the death of Renezmae Calzada. Renezmae's mother reported her missing from their Española, New Mexico, home on Sept. 8, 2019, after she had been in the care of Torres. It sparked a statewide Amber Alert and a massive search for the girl.
Torres claimed he noticed Renezmae missing the day before and spent an hour outside looking for her but went back inside and resumed "drinking heavily" rather than call law enforcement, according to court documents. Torres provided cops "zero assistance" in locating the girl and refused to let them review his phone. He denied any involvement in her disappearance.
Officers located Renezmae's body three days after she went missing in the Rio Grande at Santa Clara Pueblo, about five miles from her home.
Prosecutors believe Torres killed the girl and then drove her body and dumped her in the river where she was eventually found. They believe he killed her because he was upset that he had to care for the girl despite her not being his biological daughter. His 18-month-old son who was in the home at the time was not hurt.
Renezmae suffered from blunt force trauma to the head and a fractured left wrist, among other injuries throughout her body, prosecutors said. A child abuse expert described the injuries as "excruciatingly painful" for her.
"This could have been your child. It could have been my child," Raul Bujanda, FBI special agent in charge for the New Mexico district, told reporters Monday during a press conference. "She was a beautiful soul that was taken way too soon from us."
As part of the plea deal, Torres agreed with the medical examiner's findings but claimed he was too drunk to remember what he did to his stepdaughter. Prosecutors were asking for a 30-year sentence but a judge decided to give him 35.
Renezmae was an active girl who hugged everyone she met and particularly loved her younger brother, who was 18 months old at the time of her death. She loved the movie "Frozen" and wanted her hair to look like Elsa's. She loved to dance as her mother cooked and particularly liked it when she made steak and mushrooms.
"I have a lot of anger," her mother Victoria Maestas said at the press conference. "I am not God. I can't judge him. I'm angry and I'm upset. I may not like the time he got either, but it's something and I got an apology and he didn't deny it. So four years of denying and not saying anything and today is the first time we got something."
The case struck a chord with the Española community. Artists painted a mural on the side of a fire station of Renezmae holding her favorite teddy bear. Her grandmother said the family will continue to raise her brother to remember his late sister and "let him know how precious she was."
"We'll never, ever forget our baby girl," she said.
Have a tip we should know? [email protected]