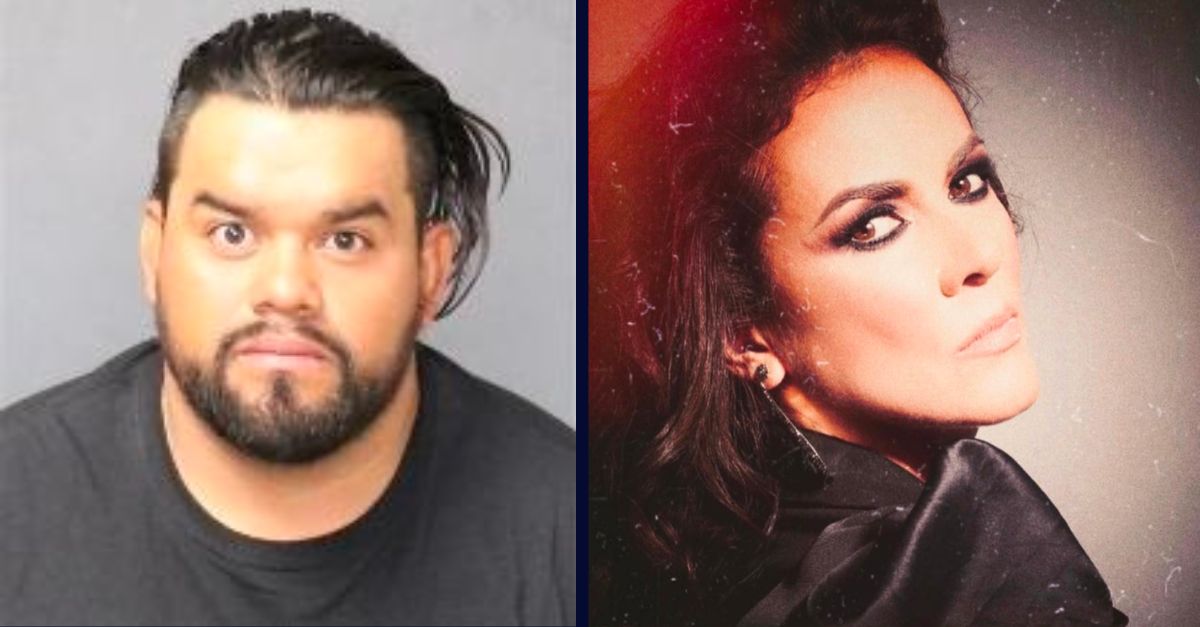 Left: Jose Juan Mendoza-Espinoza (Bernalillo County); Right: Sherlyn Marjorie (Facebook)
A New Mexico man killed a transgender woman in late September, but the incident is not being investigated as a hate crime because the two were previously involved in a sexual relationship, according to law enforcement in the Land of Enchantment.
Jose Juan Mendoza-Espinoza, 29, was arrested late in the evening on Wednesday, according to Bernalillo County Sheriff's Office jail records. He stands accused of one count of open murder and four counts of tampering with evidence over the death of Sherlyn Marjorie, 35.
An open murder count means law enforcement has yet to choose between murder in the first or second degree in an initial criminal complaint. This could be because an ongoing investigation might later lead investigators to settle on one or the other murder statutes – or to leave both statutory options open to a potential jury at trial.
Marjorie was reported missing to the Albuquerque Police Department on Sept. 17. That night, she finished a show in Rio Rancho and was never heard from again, according to Telemundo Nuevo Mexico, the New Mexico-focused publication of the Spanish-language media group.
Friends found her car on Sept. 24 at Love's truck stop on the far western outskirts of Albuquerque along Route 66.
A search party organized by friends and family was out looking for the missing woman on the night of Sept. 25. Early the next morning, her body was found near a ditch, authorities said. Deputies arrived in response to a call about a dead person around 1:20 a.m.
"The location and circumstances surrounding the discovery led investigators to treat the case as a homicide," the sheriff's office wrote in a press release issued Thursday.
Authorities executed search warrants and "meticulously analyzed surveillance footage" before centering on Mendoza-Espinoza as the lead suspect in the case.
During questioning at the Sheriff's Office, he allegedly told investigators he was in "a clandestine sexual relationship" with Marjorie and "compensating her for her silence regarding their relationship."
In other words, the defendant told law enforcement he was being blackmailed by the woman he allegedly later killed.
According to law enforcement sources cited by local CBS/Fox affiliate KRQE, after Mendoza-Espinoza had paid Marjorie an unspecified amount of money, she asked for an additional $5,000 and threatened to disclose their relationship to his wife if she wasn't paid.
He allegedly beat the victim to death, tied her body, and dumped it in a drainage tunnel, officials said.
The sheriff's office said evidence at Espinoza's residence corroborated his confession and matched the established timeline of events.
"At this stage of the investigation, there is no evidence to suggest or reason to believe that this incident was a hate crime specifically targeting individuals in the transgender community," the sheriff's office said.
Law&Crime reached out to the sheriff's office and Albuquerque police for additional details, but no responses were forthcoming at the time of publication.
Mendoza-Espinoza's court case has yet to be docketed in the New Mexico court system.
Have a tip we should know? [email protected]