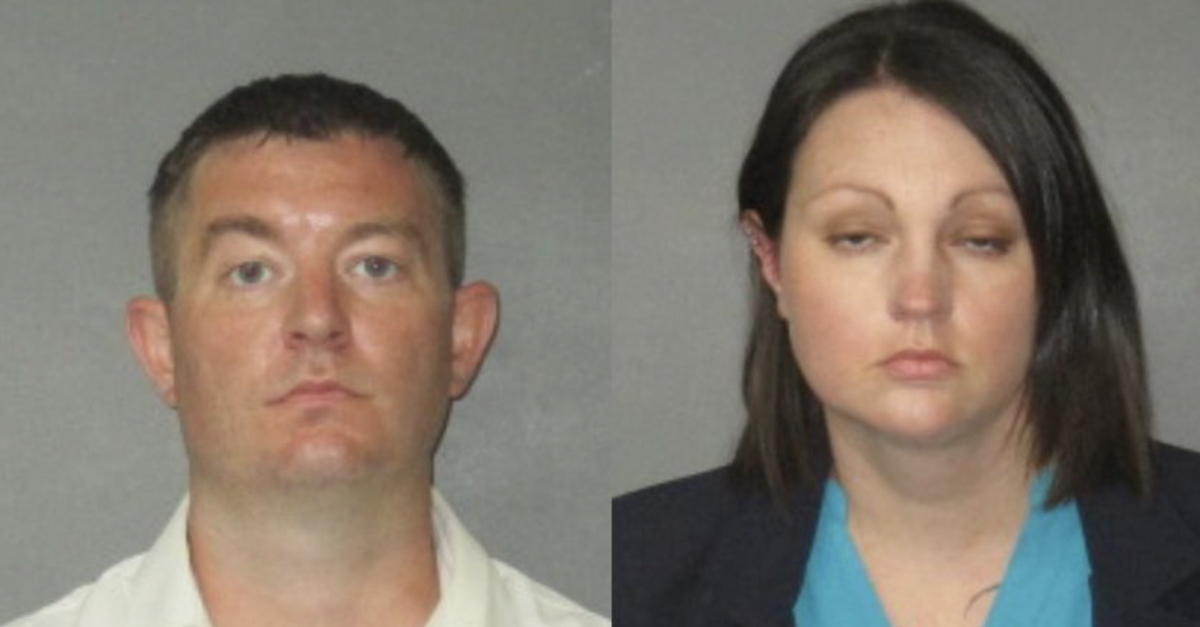 John Franklin Noehl and Analise Bussone Noehl via the East Baton Rouge Sheriff's Office.
A husband and wife in Louisiana were arrested this week for brutally beating their newborn child to death, law enforcement authorities say. Analise Bussone Noehl and John Franklin Noehl, ages 33 and 35, respectively, were taken into custody on Wednesday and charged with one count each of first-degree murder in the horrific death of their 8-week-old son, according to an arrest affidavit obtained by Law&Crime.
Emergency Medical Services (EMS) personnel on May 24, 2022, responded to a call about an unresponsive infant at a residence located in the 3900 block of Meadow Ridge Drive. Upon arriving at the scene, first responders performed CPR before transporting the baby to the Ochsner Heal Center – O'Neal in critical condition.
Because the child appeared to have sustained life-threatening injuries, homicide detectives with the East Baton Rouge Sheriff's Office were dispatched to the hospital where they questioned the child's parents.
Per the affidavit, John Noehl told investigators that the victim and the boy's 2-year-old brother were playing on the back patio of the home together. John said he then fed the victim and brought the baby inside the home, where he placed him in a "portable bouncing baby rocker." John continued, telling investigators that he walked back out to the patio briefly and when he returned inside to check on the baby, he saw the boy "wheezing, gasping for air, then becoming unresponsive." He claimed he performed CPR on his son until EMS arrived and took over the procedure.
Analise Noehl allegedly told police that she was asleep when her son sustained his fatal injuries and was only awakened by…