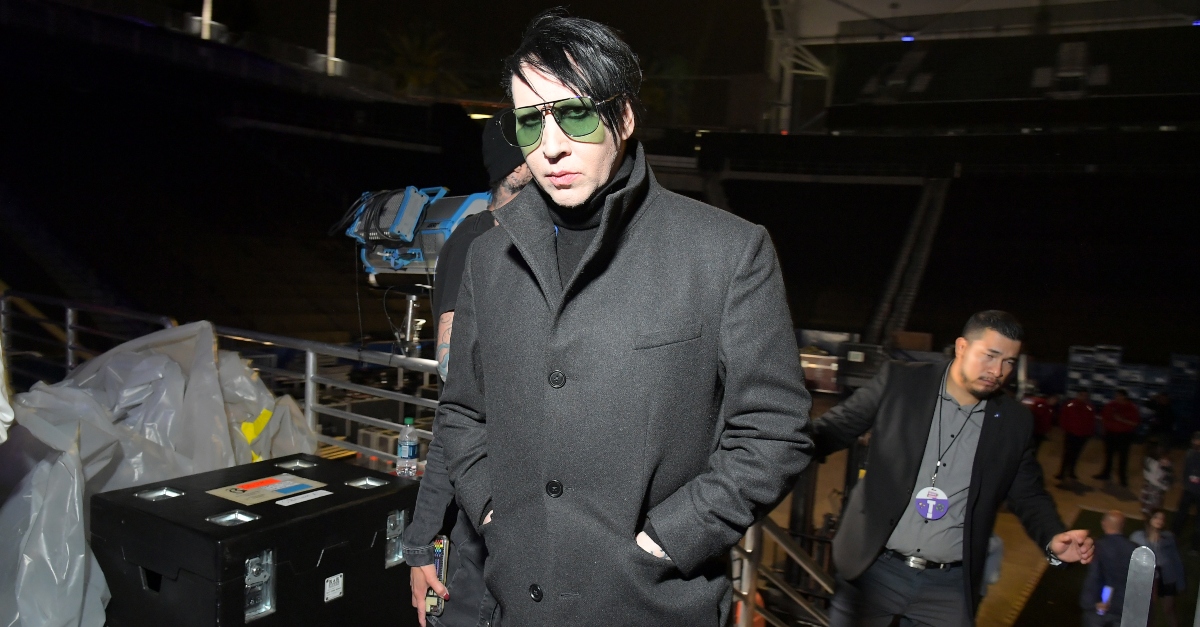 A California judge has dismissed a sexual harassment and battery lawsuit against rocker Marilyn Manson brought by his former assistant, and she will not be allowed to refile her case.
Ashley Walters sued Manson—born Brian Warner—in May of 2021, alleging sexual harassment, abuse, sexual battery, intentional infliction of emotional distress, and wrongful termination.
Walters, who worked as Manson's assistant between 2010 and 2011, says that Manson lured her into an abusive situation after he discovered her on social media.
"Warner set out to groom Plaintiff by building trust, dangling professional opportunities, and gaining access in order to ultimately manipulate and exploit her to the point that she was treated like property and offered up to sexually please Warner's famous friends and business contacts," the complaint says.
According to Walters, Manson forced her to work excessive hours and subjected her to violent and angry outbursts. She also alleges that he forcibly kissed her.
Lawyers for Manson, 53, had challenged Walters' timeline, specifically as to why she didn't file her complaint within the two-year statute of limitations.
Walters said that one reason for the delay was that she had repressed her memories of the alleged abuse.
"Plaintiff was unable to recall many of the physical and emotional abuses until the Fall of 2020 when countless repressed memories flooded back to Plaintiff after meeting numerous other victims of Defendants and obtaining counseling from a mental health professional," Walters' complaint said.
Walters had argued that an amendment to California law that expanded the statute of limitations to 10 years should apply to her case. That law was meant to allow abuse survivors more time to file a complaint in cases where they weren't aware that they were, in fact, being abused.
Manson's lawyers argued that there was evidence…