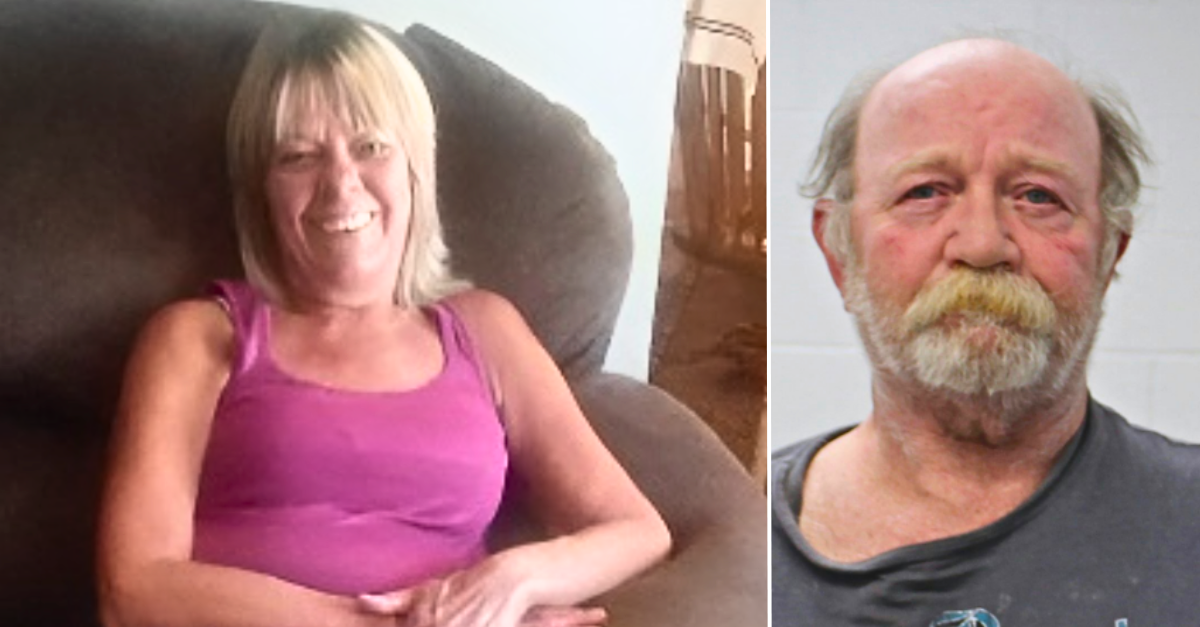 Ilene Gowan (left), Ivan Samuel Brammer (right)
An Iowa man accused of strangling his ex-lover to death and leaving her in a ditch off the side of a rural road heads to trial this week. Jury selection is scheduled to begin Monday, Nov. 13 in the case against Ivan Samuel "Sam" Brammer, 62, for the murder of his former girlfriend Ilene Gowan, 60. Brammer was charged with abuse of a corpse and second-degree theft in May, but after further investigation, was arrested for second-degree murder in August.
The Crime
Police said Gowan's daughter reported her missing on Feb. 15, saying she had not been seen or heard from since Feb. 13. Her body was found 11 days later.
"Gowan's deceased body was located on February 26, 2023, in a roadside ditch in the area of 152nd Street and Old Mormon Bridge Road, near Crescent, Iowa," officers said.
Sgt. John Focht of the Council Bluffs Police Department told Law&Crime that the initial autopsy from the medical examiner's office returned no cause of death. Several months later, they obtained a second opinion from New York forensic pathologist Dr. Michael Baden, who determined Gowan died of asphyxiation.
Brammer landed on law enforcement's radar because he was Gowan's ex-boyfriend at the time of her disappearance.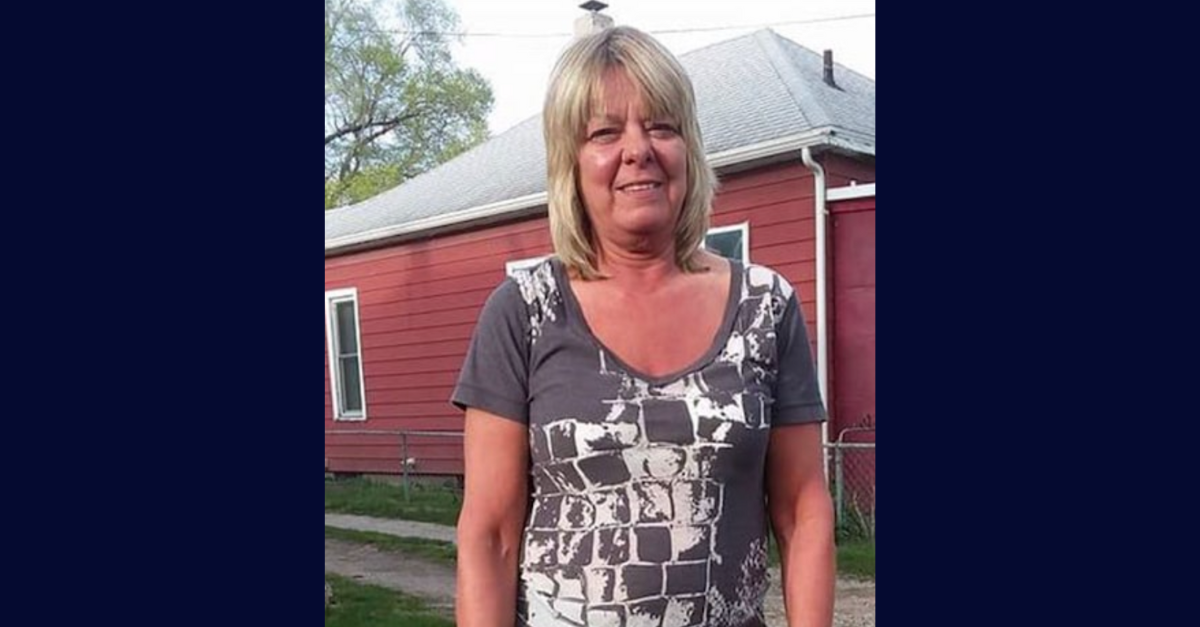 Ilene Gowan (Photo Courtesy: Jack Kilgore, Victim's Son)
Speaking to family, friends, and co-workers, police determined the relationship was on-and-off and "volatile with much verbal fighting and alcohol involved." According to Brammer's arrest affidavit, Gowan's family member told detectives "Brammer was not a nice person and did not treat Gowan with respect," "it was bad when they were drinking," and "Gowan told her Brammer had choked her during a loud argument."
A week before her disappearance, Gowan had been kicked out of her and Brammer's apartment.
"Gowan told them both Brammer was holding her personal safe until she provided him $300 in cash," the affidavit stated. She told two witnesses Brammer would not let her have her safe until she paid him. She eventually got the safe back.
Evidence in the Case
Surveillance video from city cameras and private businesses showed Brammer leaving Council Bluffs for about an hour on Feb. 13, between 9:28 and 10:28 a.m., according to his arrest affidavit. Phone records indicated he and Gowan were in the area of Carter Lake at that time.
"From 8:30 a.m. to 9:28 a.m. Gowan is walking, acting normal in all respects and uninjured sitting upright on the passenger side of Brammer's truck while traveling. When Brammer's truck is seen on camera return to Council Bluffs at 10:28 a.m., it appears something is different with the way Gowan is sitting or positioned in his truck. At multiple locations with different angles and views, it appears Gowan is awkwardly slumped in the passenger seat. Passing the Frank and Kanesville intersection at 10:56 a.m., she appears to have not moved or changed position."
Just after 11 a.m., video shows Brammer pulling back into the city limits and Gowan was no longer visible in the truck. According to the affidavit, both phones went off the network — turned off or put on airplane mode — at 10:59 a.m.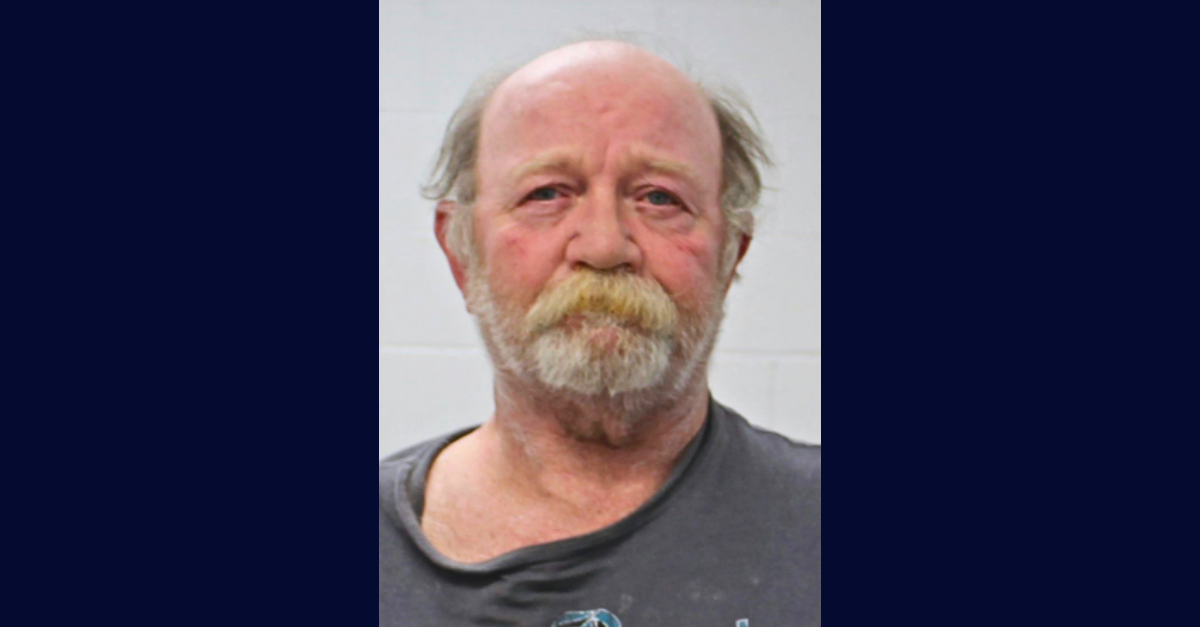 Ivan "Sam" Brammer (Pottawatta County Jail)
Once he arrived home, Brammer was spotted on more surveillance footage going in and out of the passenger and driver-side doors of his truck. It did not appear that Gowan was there at this point, either.
Brammer's behavior became erratic in the days after Gowan's disappearance, officers said. On Feb. 19, he allegedly threatened suicide. On Feb. 22, he made a threat to kill someone, police said.
"In the threats incident, [redacted] states he received a phone call from Brammer who said 'Say another word [redacted] is going to pay for two funerals' and disconnected the call."
Gowan was still missing at this time, and the target of the threat suggested that Brammer knew about her being dead based on the comment about "two funerals."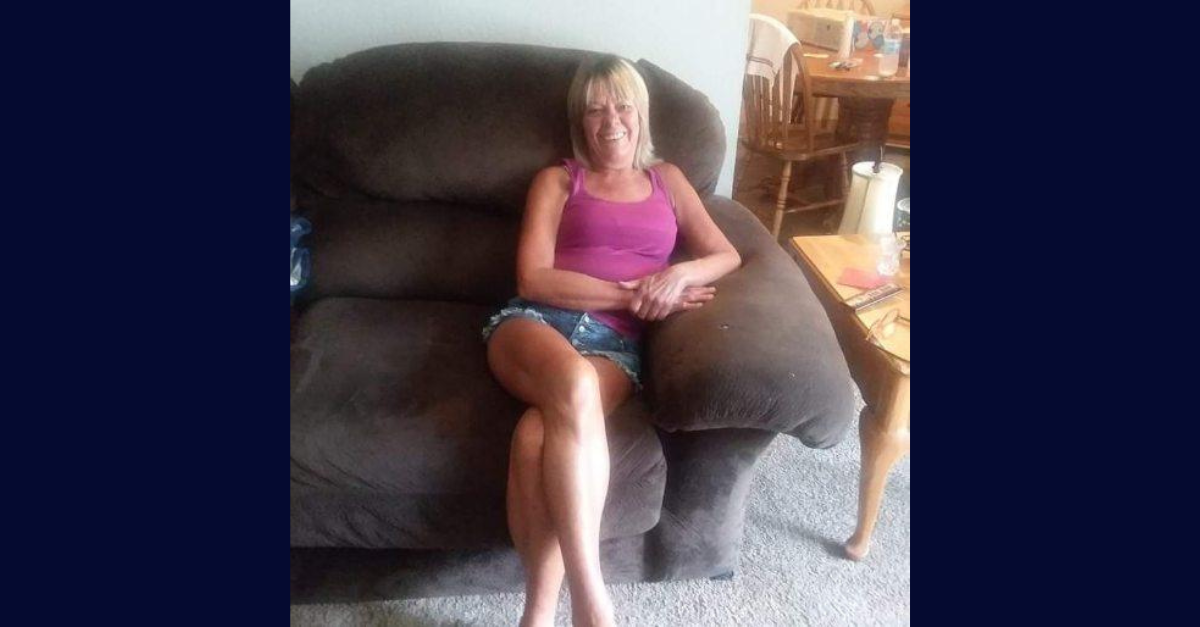 Ilene Gowan (Photo Courtesy: Jack Kilgore, Victim's Son)
The Trial
Jury selection is expected to begin Monday morning with opening statements slotted for Monday afternoon.
The trial is expected to last a week. If convicted, Brammer faces up to 50 years in prison.
Have a tip we should know? [email protected]