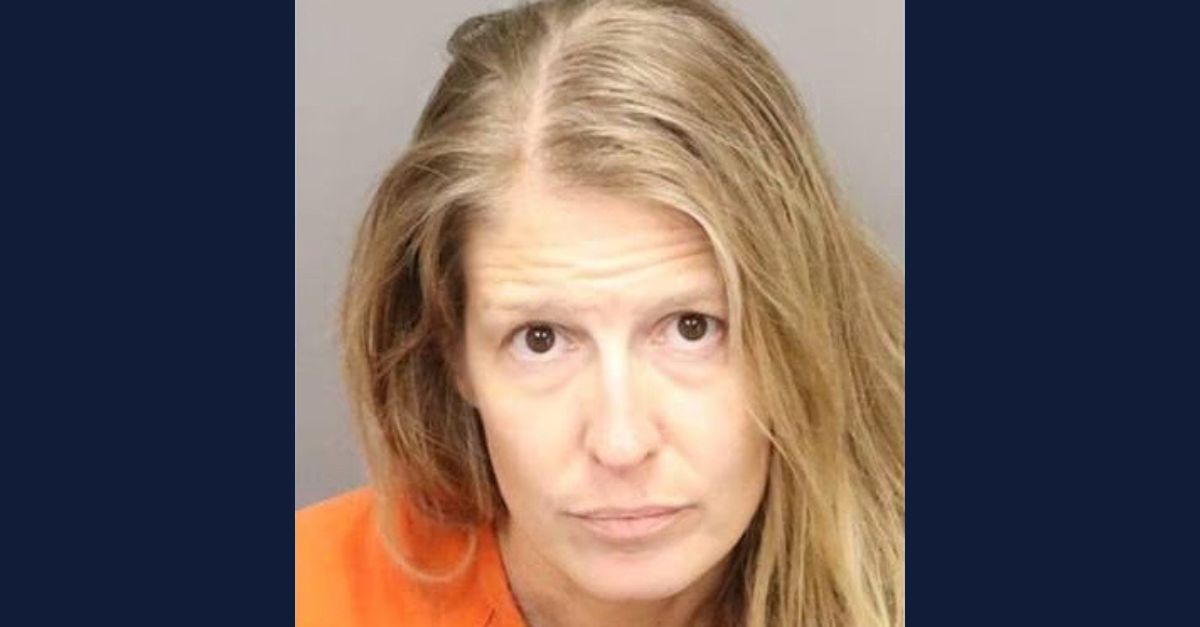 Patricia Anne Bronson (Pinellas County Jail)
A 41-year-old attorney in Florida is facing felony charges for allegedly leaving two young children — ages 3 and 7 — alone on a beach, during which time the younger child was found wading around waist-deep in the ocean.
Patricia Anne Bronson was taken into custody last weekend and charged with two counts of neglect of a child without resulting in great bodily harm, a third-degree felony, court records reviewed by Law&Crime show.
According to a report from the Tampa Bay Times, a witness on the morning of Saturday, Oct. 7, saw Bronson pull up at Upham Beach and let the two little girls out of her car. She then reportedly drove away, leaving both children to fend for themselves just feet from the water.
In a probable cause affidavit obtained by the Times, a female witness told police that she eventually lost sight of the 3-year-old and decided to approach the 7-year-old, asking if she knew where her younger sister had gone. The 7-year-old reportedly responded by simply pointing at the water, where the witness could see the girl all by herself in water that was "waist deep."
The witness told police that she ran over to get the girl from the water, but the child repeatedly ran away from her, but said she was eventually able to convince the 3-year-old to remain with her and the 7-year-old until deputies with the Pinellas County Sheriff's Department arrived on the scene, per the Times report.
Bronson, who is reportedly listed as the children's "caregiver" in the police report, allegedly left the children alone on the beach for 30 to 45 minutes before returning. She conceded to deputies that she had left the children alone and without supervision, explaining that she was "parking the car," per the Times.
In addition to the two counts of neglect, Bronson was also charged with one count of introducing or possessing contraband in a county detention facility, which is also a third-degree felony.
Deputies said that while they were booking her into the Pinellas County Jail, Bronson appeared to be "acting nervous and fidgeting." When asked if she was hiding something from them, Bronson allegedly said she was just cold. However, when Bronson was made to walk through an X-ray machine, deputies reportedly found a vape pen containing an unknown liquid substance on her person.
Bronson was released from detention on Sunday after posting bond of $15,000, jail records show.
Bronson, a 2007 graduate from the Florida Coastal School of Law, is a conflicts attorney at White & Case, which has a global support center in the Tampa area. The firm did not immediately respond to a message form Law&Crime, but told the Tampa Bay Times that it would be conducting an internal investigation into the matter.
According to a report from the ABA Journal, Bronson in 2017 "conditionally admitted" to working with a paralegal who told others that they were an attorney and was subsequently suspended for 90 days. Bronson reportedly stated that she was unaware the paralegal was conducting business as an attorney by negotiating with prosecutors, soliciting clients, and accepting money from clients.
Have a tip we should know? [email protected]