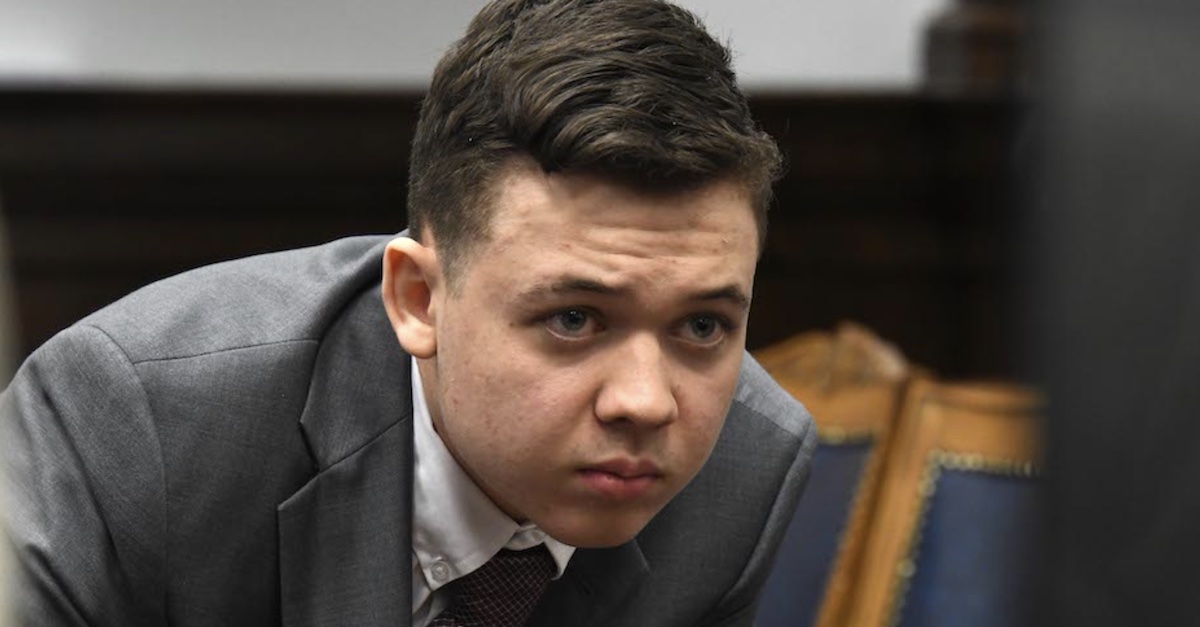 Kyle Rittenhouse watches a television monitor in court on Nov. 12, 2021. (Image © Mark Hertzberg/ZUMA Press Wire/Pool.)
In the wake of actor Johnny Depp's defamation win against his ex-wife Amber Heard, acquitted Kenosha, Wisconsin shooter Kyle Rittenhouse has indicated that he might move forward with long-threatened lawsuits against people who suggested he was a murderer and a white supremacist before his case went to trial.
First Amendment experts predicted Rittenhouse would face difficult odds of success.
One went so far as to tell Law&Crime that he has "zero likelihood of winning" in the court of a judge who's following the law—because the legal and factual landscapes between the Depp and hypothetical Rittenhouse cases are vastly different.
On Aug. 25, 2020, Rittenhouse shot three people with an AR-15-style rifle, killing two, during a Black Lives Matter protest in Kenosha, Wisconsin. A jury in the Badger State later cleared Rittenhouse of murder and all other charges by determining that Rittenhouse pulled the trigger in self-defense.
Before that acquittal, however, prominent figures either said or implied that the then-17-year-old was a murderer and a white supremacist. During his presidential campaign, then-candidate Joe Biden released a video that — at least to Rittenhouse — suggested as much.
"There's no other way to put it: the President of the United States refused to disavow white supremacists on the debate stage last night," Biden tweeted over a video which contained audio of debate moderator Chris Wallace pressing then-President Donald Trump to disavow extremists. The footage flashes to a still frame of Rittenhouse holding a gun when Wallace says "as we saw in Kenosha."
Though Biden never explicitly called Rittenhouse a white supremacist in the video, fact-checkers note that the implication was clear. Johnny Depp's case likewise hinged upon…