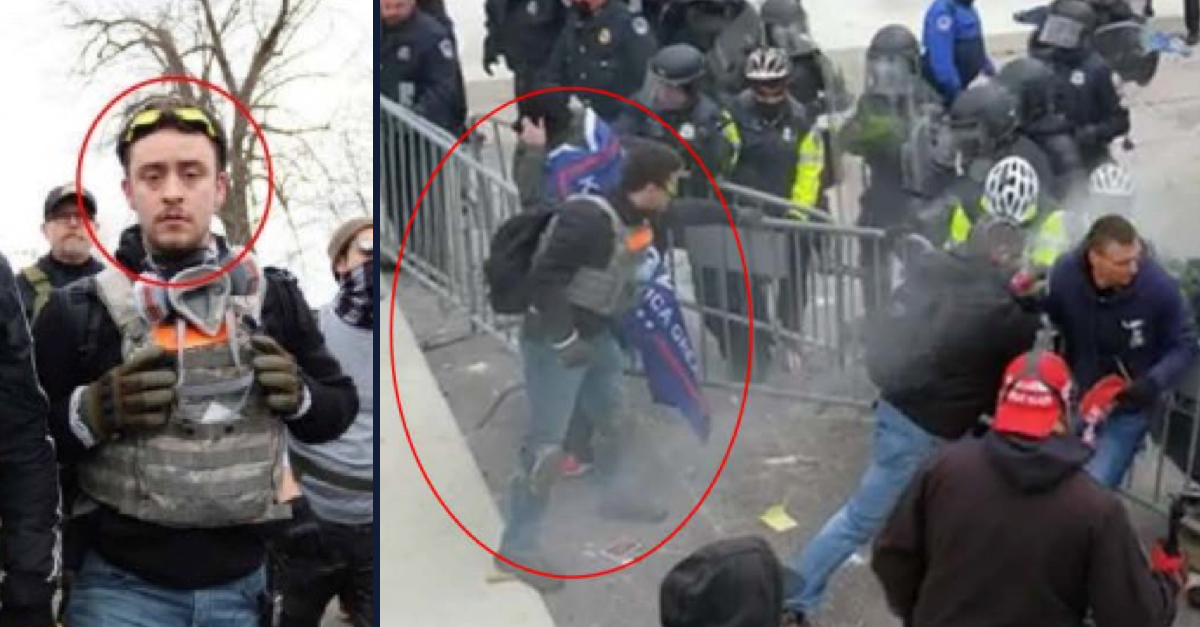 Ryan Ashlock (via FBI court filing).
A Kansas man and member of the far-right Proud Boys extremist group has pleaded guilty to a misdemeanor for the Jan. 6 attack on the U.S. Capitol.
Ryan Ashlock, 23, appeared before U.S. District Judge Timothy Kelly on Tuesday and admitted that he had gone where he wasn't supposed to be that day. He pleaded guilty to unlawfully entering and remaining on restricted grounds, a misdemeanor.
While the charge carries a potential one year jail sentence and $100,000 fine, the plea agreement estimates that Ashlock will likely face a maximum of six months in jail and a potential fine of up to $9,500.
The plea agreement also includes a cooperation clause, although it's not clear to what extent Ashlock is expected to assist the federal government's ever-expanding investigation into the events of that day, when thousands of Donald Trump supporters descended on the Capitol, pushed past police, and ultimately forced Congress to temporarily stop certifying the results of Joe Biden's 2020 electoral win.
The plea agreement contemplates only that Ashlock will let law enforcement look at his social media accounts for postings in and around Jan. 6, and will submit to an interview with investigators "regarding the events in and around" Jan. 6 ahead of sentencing.
According to the Statement of Offense, which outlines the facts that form the basis of the charge to which he is pleading guilty, Ashlock and some of his co-defendants—including Christopher Kuehne and Louis Enrique Colon—shared their plans for Jan. 6 via text messages. They spoke of bring radios, medical supplies, and…