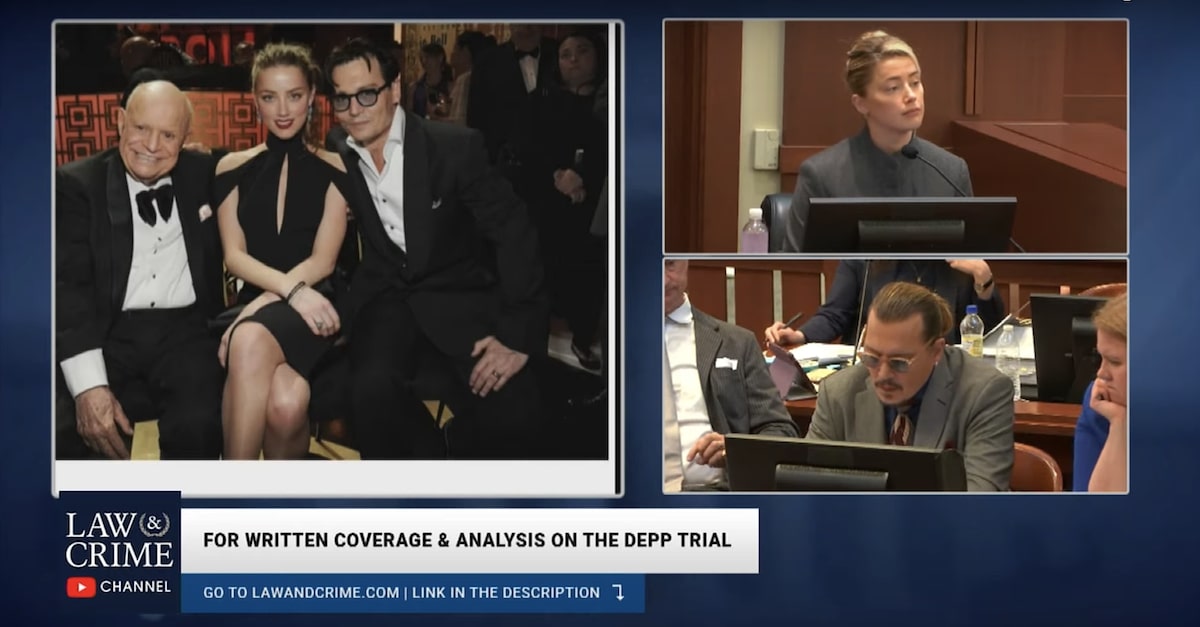 Amber Heard and Johnny Depp with Don Rickles
For the better part of three days, Amber Heard has told a Virginia jury harrowing accounts of physical abuse and rape by her ex-husband Johnny Depp. On her first day of cross-examination, Depp's counsel did not flinch from intense interrogation, contrasting Heard's allegations of brutal assault with her glamour shots that were taken a short time later.
Early in her questioning, Depp's attorney Camille Vasquez played a recording of Heard appearing to taunt her client.
"Please tell people it was a fair fight, and see what the jury and judge will think," Heard said on the tape. "Tell the world, Johnny. Tell them Johnny Depp, 'I Johnny Depp, a man, am too a victim of domestic violence.'"
After being read those words back to her, Heard shot back: "I was saying it to the man who beat me up, yes. I thought it was preposterous."
"And the man you beat up numerous times, right, Ms. Heard?" Vasquez pressed.
"I could never hurt Johnny," Heard responded.
"You're here in this courtroom because Mr. Depp finally told the world that he is the victim of domestic violence," Vasquez said.
"I know that he is suing me and has sued other people or corporations that have said that as well," Heard responded, pointedly alluding to Depp's failed defamation lawsuit in the United Kingdom against The Sun, a tabloid that ran an editorial calling him a "wife-beater."
In 2019, Depp sued Heard over her Washington Post op-ed the previous year describing herself as a survivor of domestic violence. Heard countersued after Depp's lawyer characterized her allegations as a "hoax."
Throughout Heard's often-emotional testimony, Depp sat expressionless at the plaintiff's table. The Pirates of…