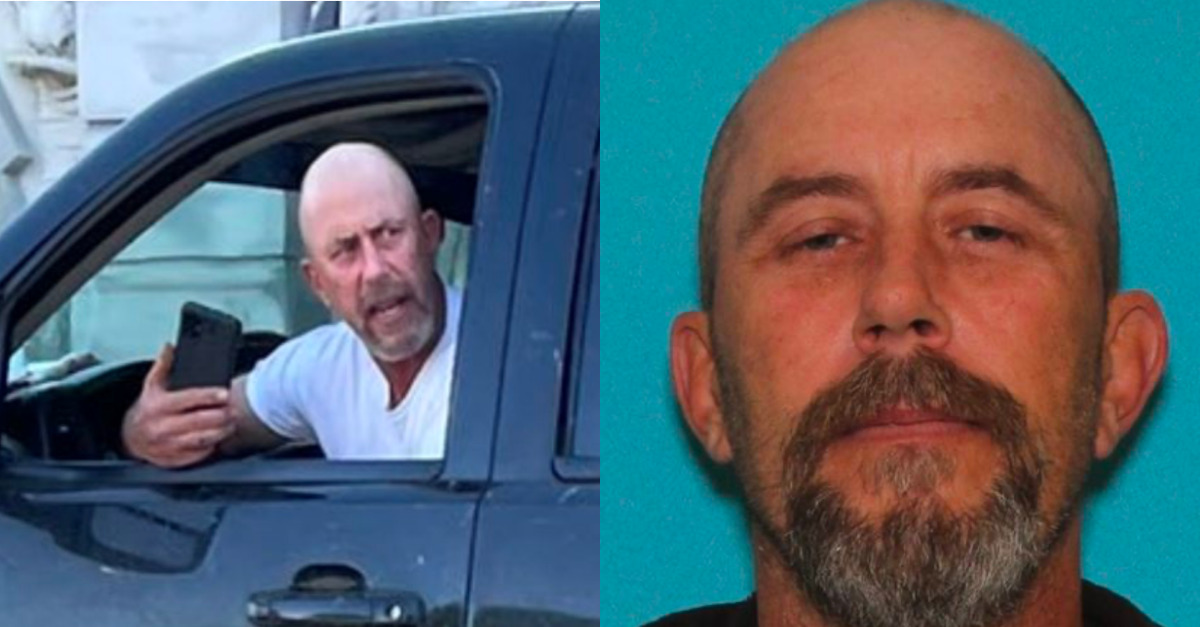 Floyd Ray Roseberry (via DOJ court filing)
The North Carolina man who allegedly live-streamed himself making a bomb threat outside the Library of Congress in Washington, D.C. has pleaded with a judge to let him out of jail so he can take care of his wife.
Floyd Ray Roseberry, 50, has been in custody since his arrest in August for allegedly driving his truck onto the sidewalk in front of the Library in Congress. From there, he allegedly took to Facebook and streamed video of himself demanding that someone "call the police and tell them to come out here and clear the Capitol."
"They need to clear that 'cause I got a bomb in here," Roseberry said, according to the criminal complaint.
"The fucking revolution starts today Joe Biden," he also allegedly said, adding: "If you want to shoot me and take the chance of blowing up two-and-a-half city blocks, 'cause that tool box is full, ammonium nitrate is full."
He is charged with threatening to use a weapon of mass destruction against the United States, which is punishable by up to life in prison. He is also charged with threatening to use an explosive device, which carries a potential 10-year prison sentence.
After Roseberry's arrest, a court-appointed psychologist said Roseberry had been diagnosed with bipolar disorder and needed more medical treatment. He was later deemed competent to stand trial.
As Law&Crime previously reported, Roseberry's lawyer David Bos indicated at a status conference in March that his client may be close to a plea deal with the government.
At a status conference Monday, Bos said that plea negotiations were ongoing, and that he was trying to get information from the D.C. jail regarding an incident last year in…