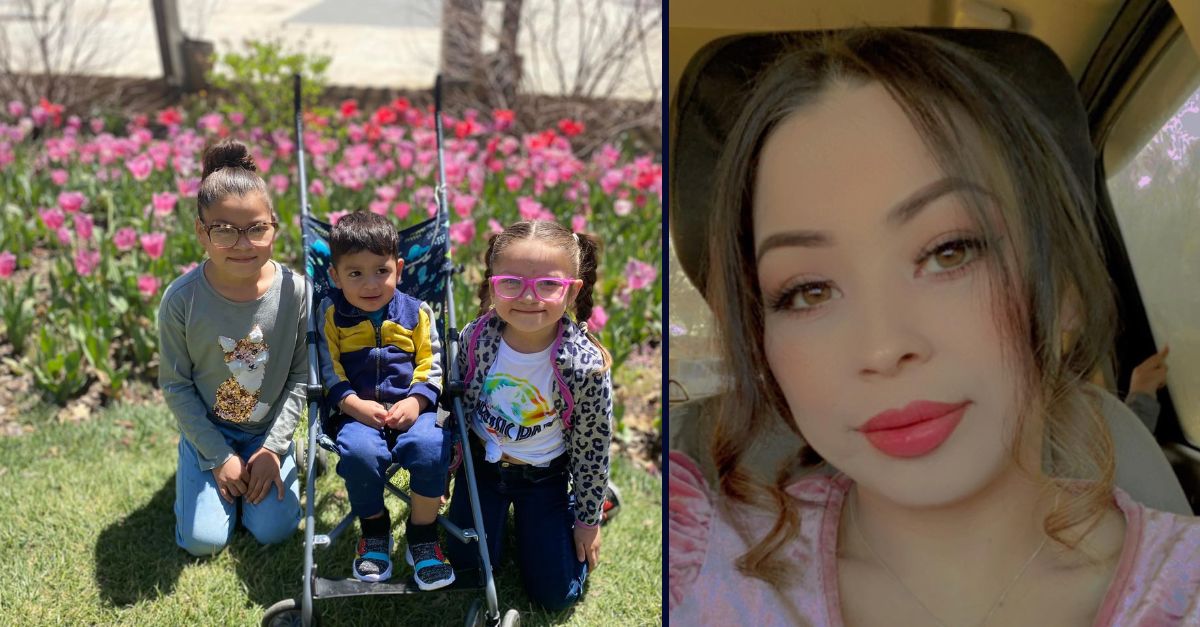 Cassandra Flores, 29, and her three kids, Hillary, 9, Damaris, 5, and Matias Armendariz, 2, were all shot to death by her estranged husband, 28-year-old Ruben Armendariz on Wednesday in Oklahoma City police (GoFundMe page)
The man who Oklahoma City police say killed his wife and their three kids called his father-in-law before he died by suicide, according to ABC affiliate KOCO.
Cassandra Flores, 29, and Hillary, 9, Damaris, 5, and Matias Armendariz, 2, were all shot to death by Flores' estranged husband, 28-year-old Ruben Armendariz, a police press release said. They were found around 11:30 p.m. Wednesday by a family member. Flores and two of the children were pronounced dead inside the home while Ruben Armendariz and the third child were taken to the hospital where they later died.
Jose Flores, Cassandra's brother and uncle to the three kids, told the TV station that his father received a phone call from Ruben Armendariz Wednesday night.
"The only time my dad goes out – the only time – he went out with a friend. Ruben called him and said, 'I messed up,'" Jose Flores said, according to the outlet.
His father then rushed to the home and found the carnage.
"When my dad got there, they were all gone. My dad saw everything," Jose Flores told the station. He said the situation is like a "nightmare you can't wake up from."
Police, who have not released a motive for the shooting, said Flores and Reuben Armendariz were married but separated.
Just two days before she was killed, Cassandra Flores updated her Facebook cover photo with a picture of her three kids sitting in the ocean waves. Another photo features her kids with Santa Claus a few days before Christmas.
"Cassandra was a great friend, mother, daughter and sister. She was working hard to provide the best life she could for her 3 children: Hillary, Damaris and Matias," said a GoFundMe page organized by her family that had raised around $20,000 as of Sunday. "Unfortunately they were taken too soon in such a tragic and unexpected way."
One of Flores' friends, Jennifer Johnson, told Oklahoma City CBS affiliate News 9 that she was in disbelief.
"It's just not real," she told the TV station. "I never expected that of Ruben at all. Like he was so quiet, but they've been together since she was like 17, so you know they've been together for a long time."
Have a tip we should know? [email protected]