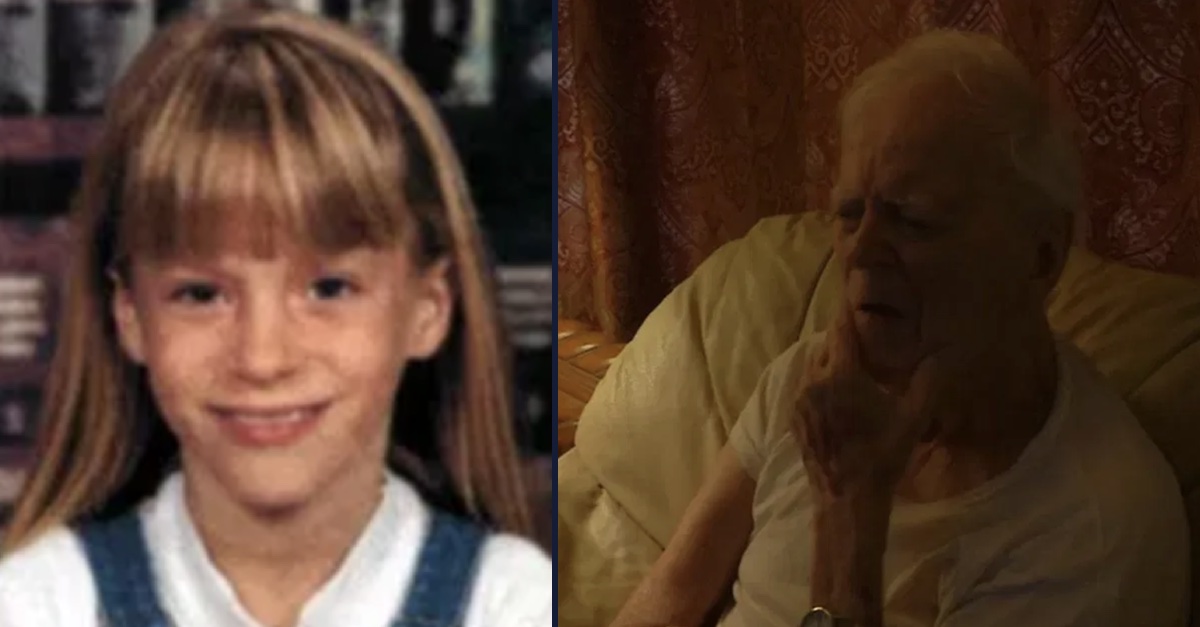 Natasha "Alex" Carter (FBI), Larry Webb (WCHS/screengrab)
Several weeks after a man in his 80s told a reporter "I have dementia" and claimed not to know "what happened" to a 10-year-old girl last seen alive in 2000, a special grand jury in Raleigh County, West Virginia indicted Larry Webb for first-degree murder this week.
According to the FBI's facts surrounding the missing person case, 10-year-old Natasha "Alex" Carter was last seen alive in Beckley on Aug. 8, 2000, with Susan Gail Carter (a.k.a., Susan Gail Carter Webb), her non-custodial mother, after Carter's "contentious" child custody battle with the girl's father.
Authorities believed that Susan Carter abducted Alex and the two moved in with the mother's new husband.
"They may have traveled out of state and left West Virginia. Susan had been involved in a contentious battle over Natasha's custody with the child's father and had told him he would never see his daughter again," the FBI missing person poster said. "Natasha's grandmother believed the child was afraid of her mother and did not want to live with her. Susan may be using the alias Susan Gail Carter Webb and she may alter her appearance."
Neither Susan Carter nor Alex Carter have been seen since and both are presumed dead. If Alex Carter was alive today, she would be 33 years old.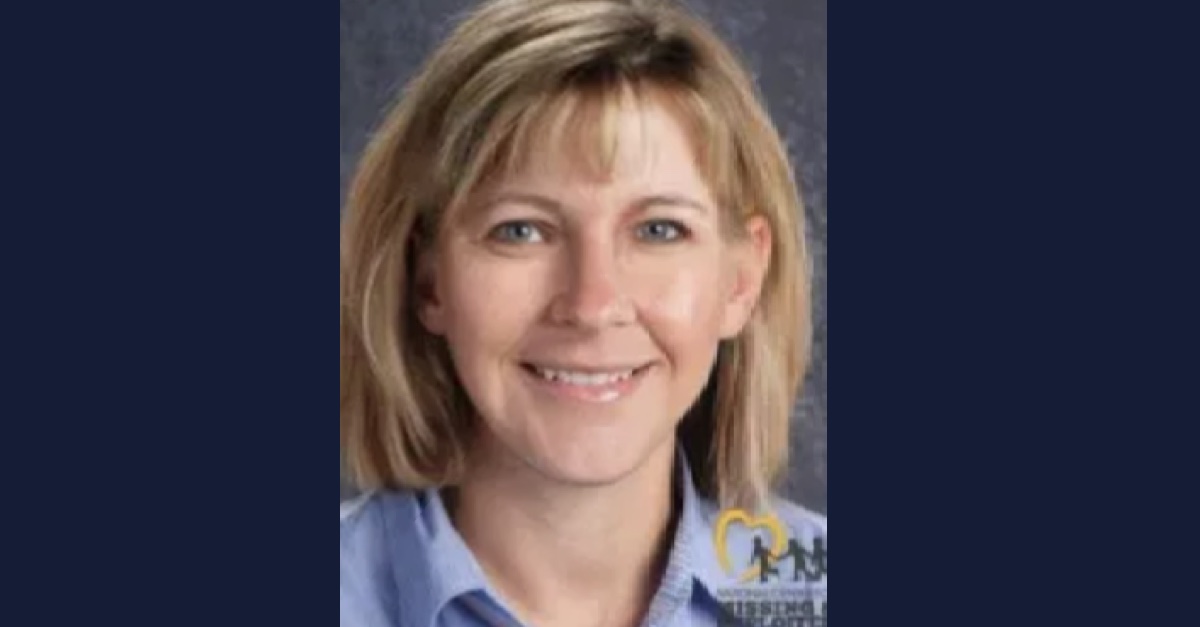 Natasha "Alex" Carter in an age-progressed photo (FBI)
In 2021, more than 20 years after the missing person case began, the FBI announced it was still following up on "every lead" and that the investigation was not "sitting on a shelf."
"I want Alex's family and the community to know that we are focused on getting answers in this case and following every lead," said Mike Nordwall, the FBI Special Agent in Charge.
On Tuesday, prosecutors announced that a grand jury took one step forward in getting those answers, with the murder indictment of Larry Webb.
More Law&Crime coverage: Cold case 'sexual rejection' murder of nurse solved by linking killer's DNA to distant out-of-wedlock cousin, deputies say
The case will not be without its challenges, however. As recently as September, Webb told local ABC affiliate WCHS in an interview that he has dementia.
"I don't have any idea what happened to her," the eventual murder defendant told reporter Bob Aaron after the FBI and state police swarmed a Mabscott residence and claimed to find a bullet in a bedroom wall with Alex Carter's DNA on it.
"I don't remember," Webb insisted. "I have dementia. I can't say exactly."
State authorities have said that Alex and Susan Carter had been staying at Larry Webb's home before they disappeared.
Raleigh County Prosecuting Attorney Ben Hatfield, for his part, thinks that a circumstantial case will win out in court.
"In West Virginia, circumstantial evidence is enough if the weight and nature of that evidence would prove guilt beyond a reasonable doubt," Hatfield said Tuesday.
Hatfield pointed out that the "wealth of evidence" investigators uncovered relates to the death of Alex Carter, not the presumed death of Susan Carter.
Alex Carter's father Rick Lafferty reacted to the indictment by saying his daughter was "such a good kid" and that she'd be "proud" investigators never gave up on solving her case, local NBC affiliate WVVA reported. "What could a 10-year-old kid do to cause someone to want to murder her?"
Have a tip we should know? [email protected]