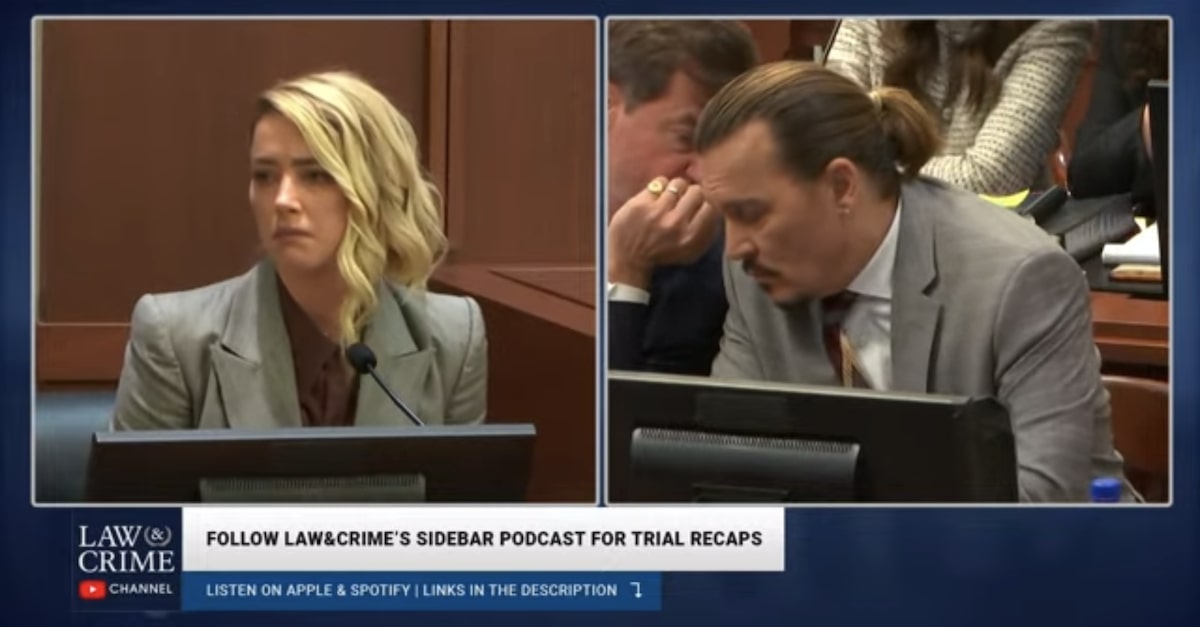 During her emotional final stint on the witness stand, actress Amber Heard testified that she has received "hundreds of death threats, daily"—adding up to "thousands" in total—since trial against her ex-husband Johnny Depp began.
"People want to put my baby in the microwave, and they tell me that," Heard said.
Fiery cross-examination by Depp's attorney suggested that public outrage stemmed from the exposure of her "lies."
"I'm a Human Being"
The acrimonious and dueling defamation trials of Depp and Heard have inspired passionate opinions, globally. Depp first sued Heard over her 2018 Washington Post editorial stating that she became a "public figure representing domestic abuse" after she sought a restraining order against her ex-husband.
Heard's attorneys argue that she had the right to speak on those themes in an editorial that didn't even mention Depp. The Aquaman actress echoed that First Amendment argument.
"I have a right to my voice and my name," Heard testified. "I hope to get my voice back. It's all I want and I've said that."
Heard filed counterclaims against Depp after his attorney Adam Waldman characterized her allegations as "fake," "fraudulent," and a "hoax."
A running theme of trial has been online abuse by Depp's supporters on social media, who frequently light up Twitter with such hashtags as #WeJustDontLikeYouAmber, #AmberHeardIsAnAbuser, #AmberHeardIsAPsychopath and #AmberTurd, a reference to Depp's allegation that Heard soiled their bed as a practical joke.
Heard denies the scatological claim, blaming the feces on the Yorkshire terrier with a bowel-control issue from eating Depp's cannabis. A U.K. judge believed Heard's account, just as the judge credited 12 of her claims of domestic violence.
Whatever the truth of defecation allegation, it became the punchline of a Saturday Night Live sketch about the trial.
…

Source