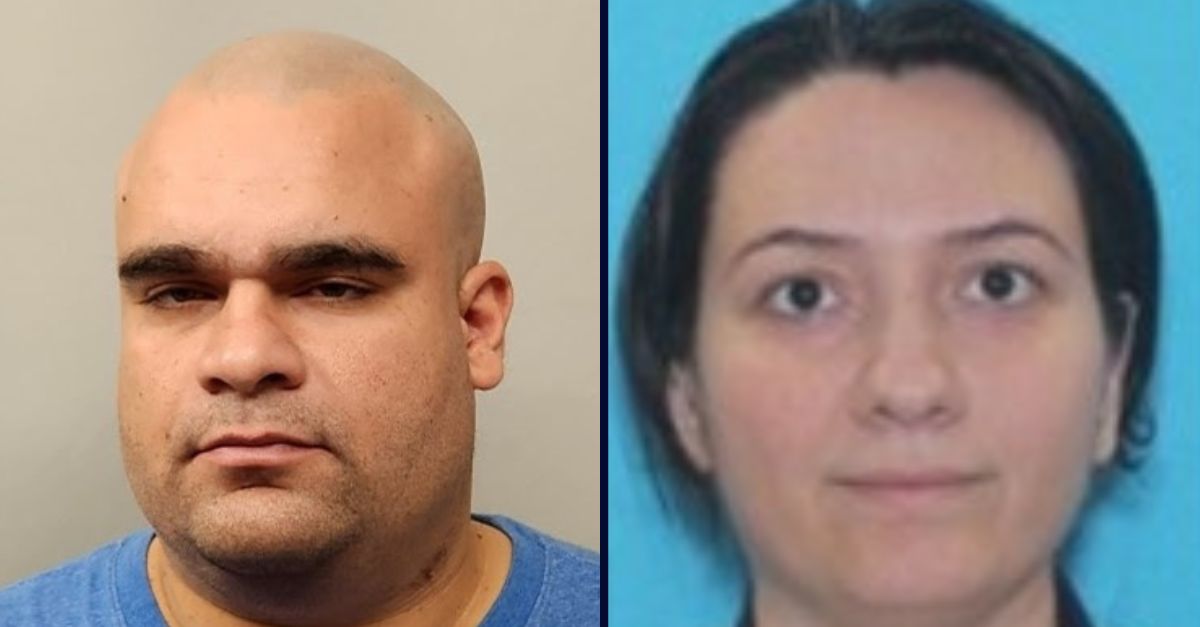 Omar Drabick, left, allegedly killed wife Hadeel Hikmat, right, and threw her body in a lake near Raleigh, North Carolina. (Chatham County (N.C.) Sheriff's Office)
A woman who recently moved to the U.S. from Iraq was found dead in a North Carolina lake — and now her husband is facing charges.
The Chatham County Sheriff's Office on Tuesday arrested Omar Matthew Ibrahim Drabick, 34. He is charged with first-degree murder and concealment of an unnatural death, according to the sheriff's office. The body of his wife, Hadeel Ghadhanfer Hikmat, also 34, was found on Aug. 29 by a boater near a boat ramp in Jordan Lake in the Raleigh area.
According to an arrest warrant obtained by Law&Crime, Drabick threw his wife's body from a bridge and into the lake.
Officials have not released a cause of death but said it was "neither accidental nor self-inflicted." She was identified through her fingerprints.
"These kinds of incidents are a reminder of the tragedy of domestic violence," Sheriff Mike Roberson said in a statement. "It's a scourge that affects far too many lives and causes immeasurable pain and suffering. We urge anyone who may be in an abusive relationship to reach out for help and support."
More on Law&Crime: Man gets more than 100 years for executing ex-girlfriend and her grandmother, both of whom 'watched the other being shot'
A motive also has not been released. Deputies on Sept. 8 carried out two search warrants at the Raleigh-area home where Hikmat and Drabick lived and another where she was known to frequent.
Hikmat moved from Iraq to the U.S. last year, her brother Firas Hikmat told NBC affiliate WRAL. He told the outlet he last spoke with his sister on Aug. 28 and called police two days later after he hadn't heard from her.
"Hadeel has a big family in Iraq, so many people love her, so anything like this for justice we are welcoming," he said.
Drabick is being held without bond in the Chatham County Sheriff's Office Detention Center. His next court date is scheduled for Monday.
Have a tip we should know? [email protected]