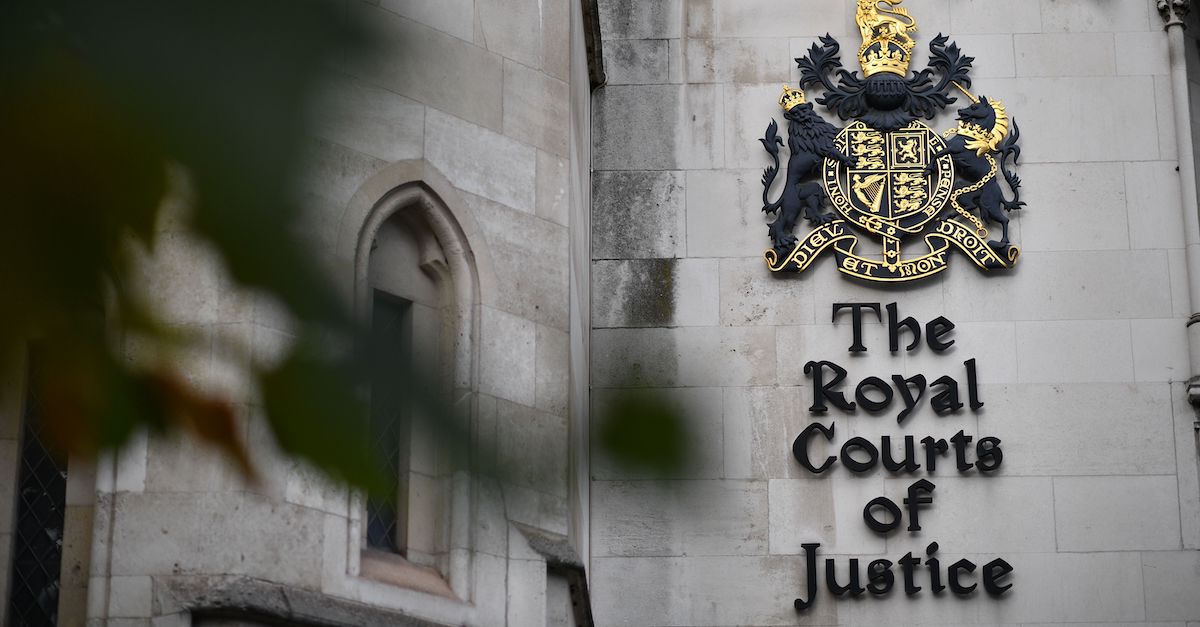 Signage is seen on the side of the Royal Courts of Justice where the High Court is located in London on Nov. 2, 2020, when actor Johnny Depp lost his libel lawsuit against British newspaper The Sun for branding him a "wife-beater."
Listen to the full episode on Apple, Spotify or wherever else you get your podcasts, and subscribe.
After a Virginia jury handed Johnny Depp a resounding victory in his defamation battle, Amber Heard's legal team floated new messaging: The verdict was a "tale of two trials"—the U.S. trial that the Pirates of the Caribbean star won and the U.K. one that he lost.
The latest episode of Law&Crime's podcast "Objections: with Adam Klasfeld" takes a deep dive into the differences between the two legal systems, featuring an exclusive interview with a Swedish criminologist whose critique of the U.K. ruling made her the toast of Depp's online supporters.
A prominent British barrister behind another high-profile defamation battle there picks apart the similarities and differences between the two systems. Both interviews took place on the day of closing arguments in Depp and Heard's U.S. case, before they delivered their surprising—and, by some accounts, contradictory—mixed verdict.
That story begins with an academic journal that once had little name recognition beyond a small subset of mental health practitioners.
"This Is Not Rocket Science"
The Journal of Forensic Psychology Research and Practice isn't the sort of publication known for going viral on the internet.
Then last August, the academic journal published an article by a Swedish academic, Professor Teresa Silva, with the unassuming title: "Assessment of Credibility of Testimony in Alleged Intimate Partner Violence: A Case Report." The case study in question was the U.K. defamation…