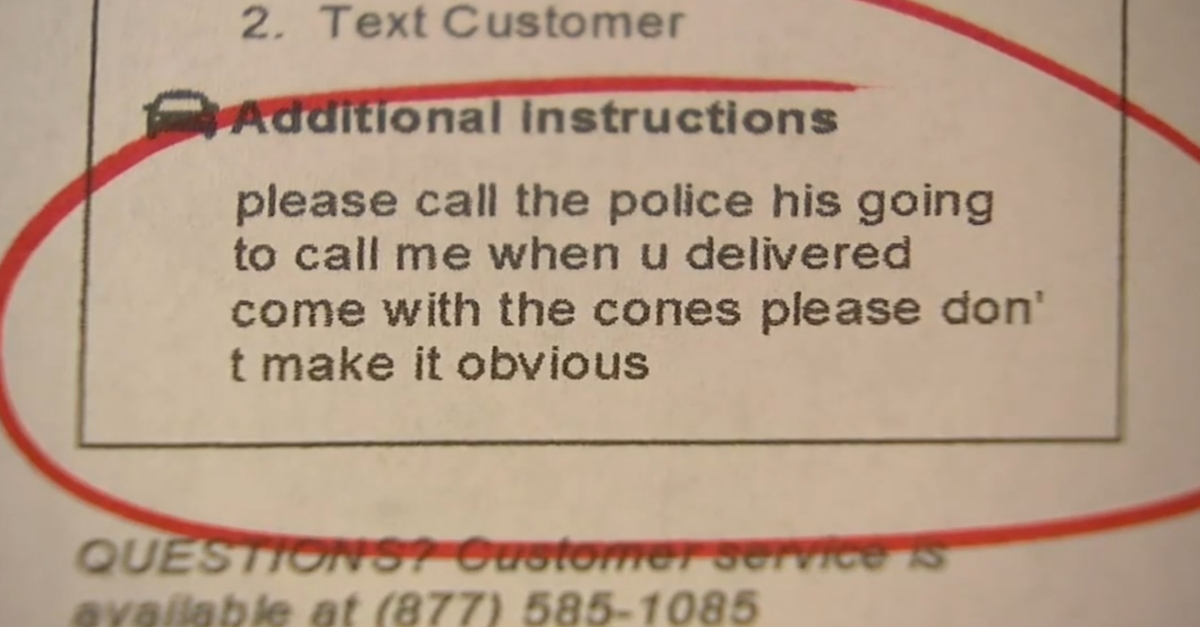 A man allegedly held a woman hostage and raped her in a Bronx home, but she finally managed to escape — by using Grubhub. The Chipper Truck Café in Yonkers, New York, says staffers received a hastily written note with an online order for a breakfast sandwich and a burger Sunday morning, according to WABC.
"Please call the police," the note stated.  It also asked the delivery person to "please don't make it obvious" that the authorities were involved.
Alice Bermejo, who owns the restaurant with her husband, said one of the employees called her spouse about it.
"They'd seen the note on the order, and they called my husband, said 'What should we do,' and he was like, 'Call the police. Can't take any risks. Better be safe than sorry,'" she told the outlet.
New York City police officers soon arrived at the home where the order was placed in the Eastchester neighborhood of the Bronx. Suspect Kemoy Royal, 32, opened the door of the Pratt Avenue residence while believing that the woman's food had arrived, according to documents obtained by the TV station.  It was actually the cops.
Royal and the hostage, a 24-year-old woman, met months ago online and finally met in person, officers said. But Royal allegedly kept her a prisoner at the home, only letting her use her phone to order food.
"Just knowing that, like, we were there, and that being open 24 hours allowed her to have a way to get help," Bermejo's daughter Alicia said.
They did not know how bad the woman's situation was until a friend of hers called the next day to thank them, she said.
"They called to thank us and just to be like, 'thank you so much for helping my…