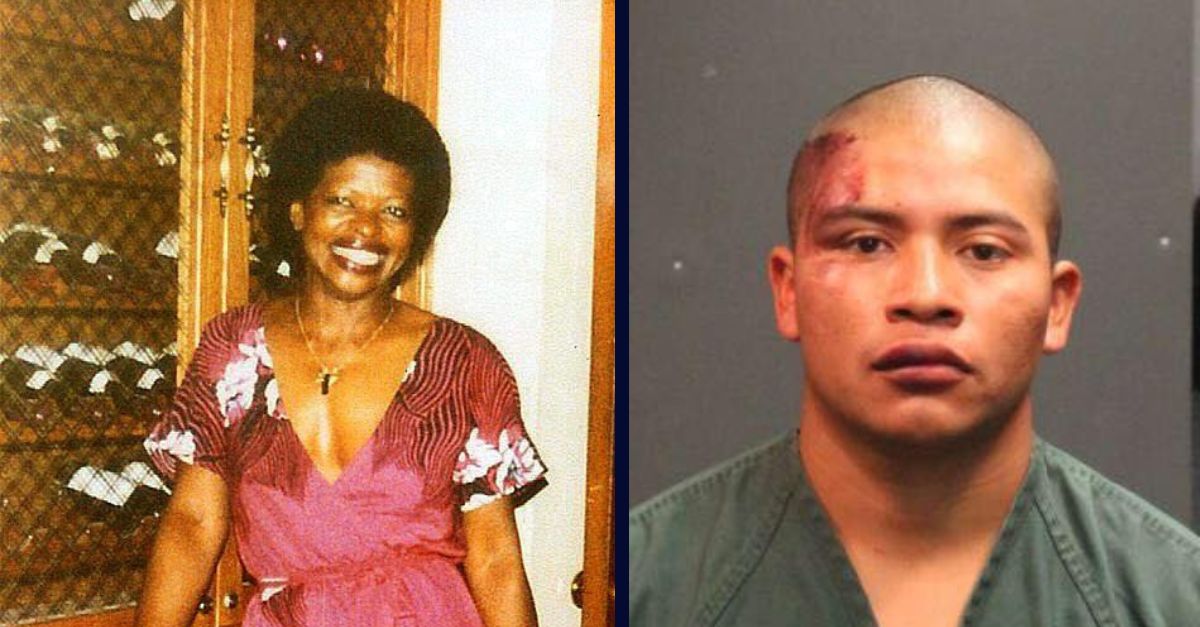 Rosendo Xo Pec was sentenced to life for the murder of Betty Jane Willis (Willis' photo from her obituary; Pec's mugshot from Santa Ana Police Department)
A homeless man accused of trying to rape a former soul singer while she slept homeless in a California strip mall on New Year's Day 2018, then punched and strangled her, was sentenced to life in prison.
A jury took an hour to find Rosendo Xo Pec, 28, guilty of one count of first-degree murder with the special circumstance allegation of attempted rape in the killing of Betty Jane Willis, prosecutors said.
Responding to a 911 call of a woman yelling for help before dawn on New Year's 2018, Santa Ana police discovered Willis dead at a strip mall in the 1600 block of W. First Street. Pec was arrested as he tried to run and hide, authorities said.
"This woman had the voice of an absolute angel, and it is a travesty that her voice was forever silenced in such a brutal way," said Orange County District Attorney Todd Spitzer. "No one should have to suffer the indignity and disrespect she suffered in her final moments. I'm thankful the jury quickly and decisively determined that this individual was guilty of this horrific murder and that he was sentenced to life in prison without the possibility of parole."
Willis recorded the songs "Someday You'll Need My Love," "Act Naturally," and "Take My Heart" in the 1960s and worked with Bill Medley of the Righteous Brothers and pianist and songwriter Leon Russell before working for the Santa Ana post office. After her retirement, she became homeless and lived on the streets of Santa Ana, about 40 miles south of Los Angeles.
When he learned of her death, Medley told the Orange County Register Willis was a "sweet, sweet little girl" and "a hell of a talent."
"She had the talent to make it, and she certainly deserved to make it," Medley said. "It just breaks my heart to hear this … Damn… It's a wonderful world, isn't it?
"She had, without question, the talent to be a huge star. Or I wouldn't have wanted to record her. Neither would have Leon (Russell) if we didn't feel she wasn't a home run."
Willis' daughter, Stephanie Walker, talked about the challenges her mother used to tell her about a music career.
"She did want a singing career, but she would always talk about how hard the music business is, how it was a crazy business," Walker said, the Register reported. "She just wasn't up for what you would have to go through, the partying life," Walker said. "She just wasn't that type of person."
Have a tip we should know? [email protected]