In an audacious display of disrespect that defied courtroom decorum, a defendant on trial for a grave crime found his smirk abruptly erased by a judge who refused to tolerate such insolence.
The tragic saga unfolded when 17-year-old Christopher Ross attempted to snatch a quarter-pound bag of marijuana from Jacob "Alex" Meadows, a drug peddler operating out of a suburban home in Virginia Beach. The event spiraled out of control when, in the middle of the drug deal in Meadows' bedroom, young Ross tried to abscond with the bag of marijuana.
Meadows gave chase, pulling out a handgun and commencing fire, with Ross being hit while making his exit. The teenager's body was later discovered outside the entrance of the house, a considerable amount of marijuana scattered next to him.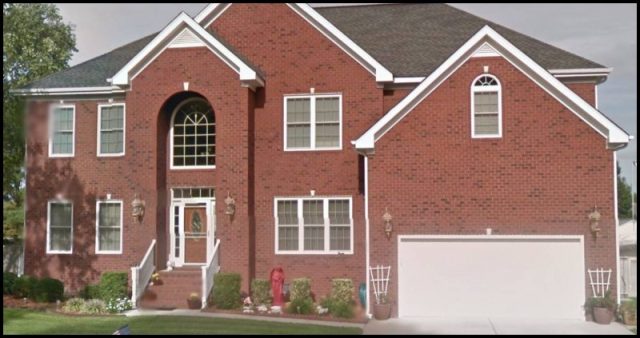 As reported by the Virginian Pilot, Meadows, aged 23, pleaded guilty to charges of manslaughter and drug dealing in relation to Christopher Ross's untimely death. Prosecutors agreed to abandon murder and firearm charges against Meadows, proposing a prison term not exceeding seven years. But the wheels of justice took an unexpected turn when Circuit Court Judge Steven Frucci learned about Meadows' audacious conduct following the plea deal.
Christopher Ross's elder brother, Robert Ross, stated during a follow-up hearing that he and the rest of the family lingered in the courtroom before assembling in the corridor to discuss the proceedings. As they were leaving, they crossed paths with Meadows, who audaciously smirked at them.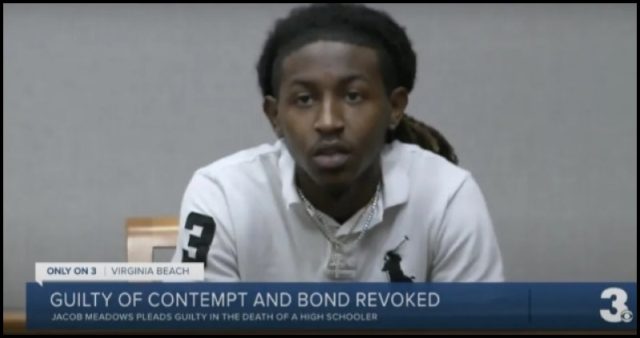 Shocked and angered by his audacity, Ross confronted Meadows, leading to a heated argument that culminated in a fight in the courthouse corridor. Despite the escalating tension, police officers managed to escort both families out separately.
Meadows, who had been out on bail for two and a half years and allowed to stay free till sentencing, testified about his behavior. He maintained that his happiness was not at the misery of the Ross family but at the prospect of returning home to his daughter. The prosecution countered this by presenting video footage from the corridor encounter, highlighting Meadows' apparent "smirk".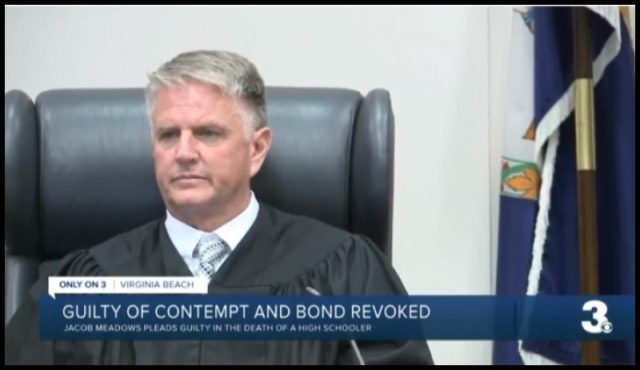 Judge Frucci wasn't swayed by Meadows' justification. He referred to the video evidence and concluded that Meadows did indeed display a contemptuous smirk towards the Ross family, terming his actions "abhorrent" and "calculated". The judge found Meadows guilty of contempt of court, revoked his bond, and ordered him to be held in custody until the sentencing hearing.
Acknowledging his own indignation at Meadows' conduct, Judge Frucci recused himself from the sentencing hearing, hinting at the possibility of the plea agreement's reevaluation due to Meadows' disrespectful behavior.
Jacob Meadows found guilty of contempt, bond revoked, jailed until sentencing https://t.co/AnZCN0QZZp pic.twitter.com/fTKQmj02Ct

— WTKR News 3 (@WTKR3) July 18, 2022

Meanwhile, the Ross family grapples with the void left by their loved one. "The hardest part is waking up every day and realizing my little brother's gone," Robert Ross lamented. He fondly remembered Chris's love for football and his passion for music.
As for Meadows, he's confronted with the harsh truth that actions bear repercussions, and a courtroom demands utmost respect. His disrespectful behavior warranted swift action from the judge, holding him accountable for his actions. This situation calls for more judges like Circuit Court Judge Steven Frucci, who respect the gravity of such proceedings and uphold the dignity of the victims, emphasizing the importance of ensuring justice over giving undue leniency to perpetrators.
Sources: Taphaps, VirginianPilot, YahooNews, WTKR