When a Colorado plumber went swimming in a popular lake, he couldn't have imagined what he'd find in the water.
Angelo Mondragon of Fort Collins, Colorado, was swimming with his family in Windsor Lake on Sunday when he felt something brush against him. He looked down and discovered an unconscious 4-year-old girl floating just below the surface.
"I saw just the bottom of her feet and then right then at that moment, that became my child, I reached in and I pulled her out like I would any of my babies," Mondragon, a father of three, told CBS Denver.
While it's a popular swimming spot, it does not have lifeguards and the little girl wasn't wearing a life vest.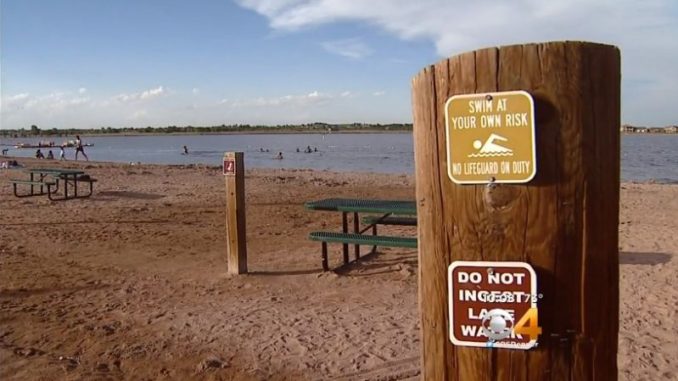 The 32-year-old plumber urgently but calmly lifted the limp and "already blue" young child from the water. It was 4-year-old Sitlali Hernandez, who had wandered away from relatives and found herself drowning in the lake.
"I was yelling, screaming, terrified, but I felt an amazing calm," he said.
"I grabbed her and carried her limp body to the shore," he told The Colorodoan. "The girl was already blue. She wasn't breathing."
Onlookers called 911 and two off-duty nurses were luckily on the beach that day and administered CPR.
Sitlali was taken to the Medical Center of the Rockies in Loveland and later to Children's Hospital in Aurora, Colorado for more treatment, where a day later a hospital spokeswoman said she was in "good" condition.
That same day, Mondragon visited little Sitlali in the hospital.
"If I was not in that right spot at the right time, it could have been a search and rescue mission," Mondragon said. "As I told the little girl's mom, when I saw the baby's toes that became my baby."

Sitlaly Hernandez
The little girl's mom is Emma Hernandez, who thanked the good samaritan profusely.
"There's no words how much I can thank you. You saved her. You saved her. You saved my baby," she said when she met Mondragon.
Sitlali had hypothermia, fluid in her lungs, and was transferred to another hospital because doctors were worried about how long her brain had been without oxygen.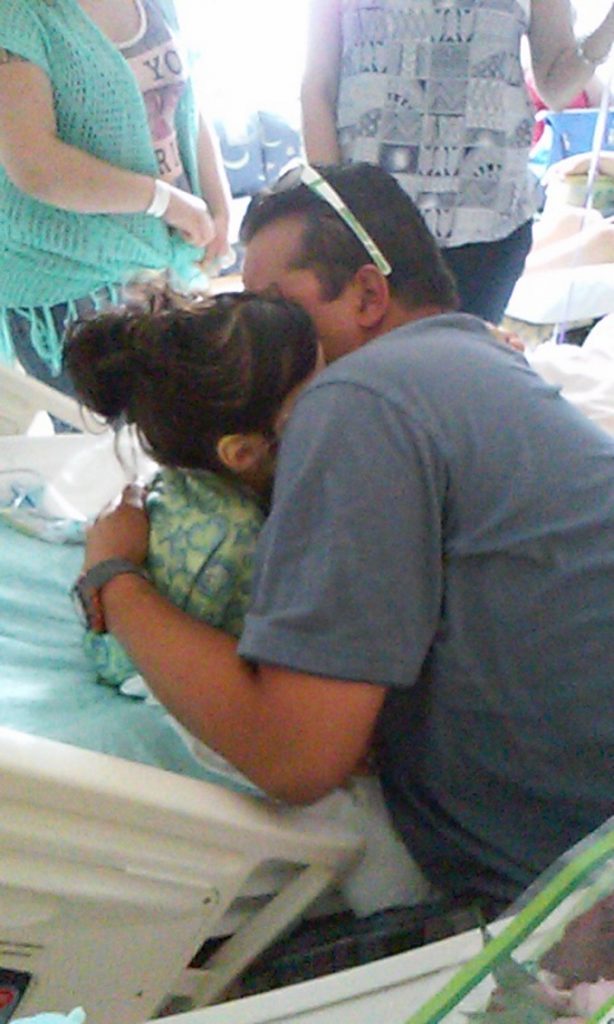 But a mere 3 days after her almost-tragic accident, she was home bouncing on a trampoline in her backyard with her siblings.
"She's really strong, she's really strong," said Hernandez. "Her lungs are good, her heartbeat is good. Everything is good."

Plumber turned hero: Angelo Mondragon
Shortly after the rescue, Mondragon took steps to make sure this never happened to a child again. He went so far as to set up a GoFundMe to raise money for life vests for children playing at Windsor Lake who don't have access to them. The fund raised $605 that year and Mondragon was committed to collecting more.
He said the whole thing could have been avoided if Sitlali had only been wearing a floatation device.
Watch the video below for more details:
Sources: Taphaps, CBS, The Colorodoan