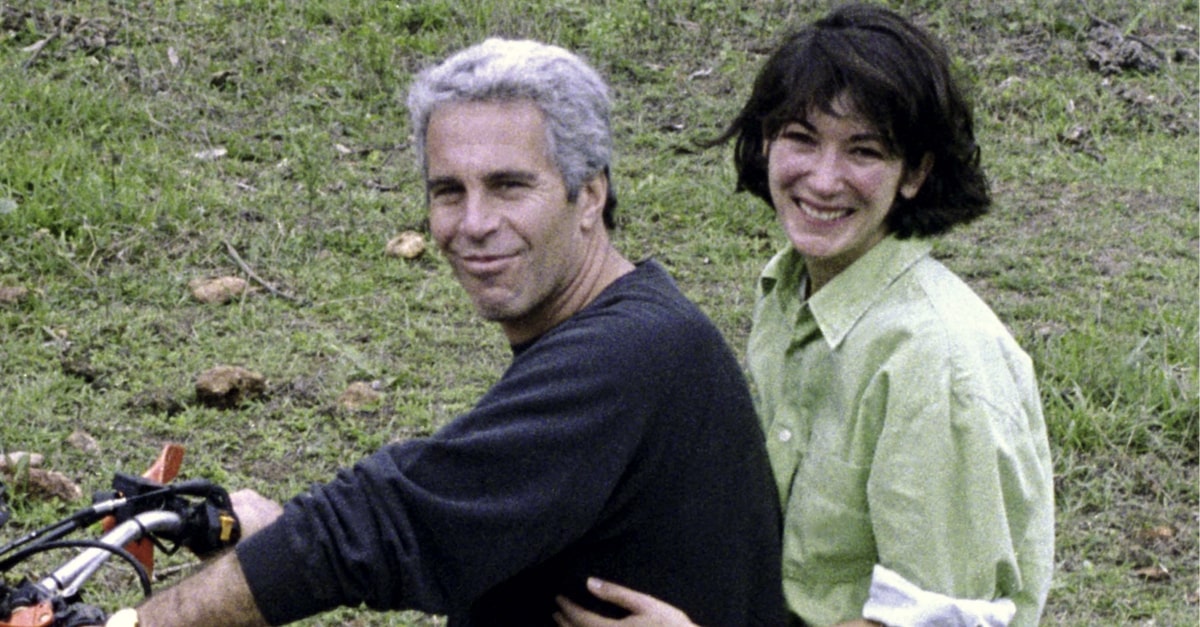 Prosecutors said that they found this photograph of Jeffrey Epstein and Ghislaine Maxwell during the 2019 raid on Epstein's New York townhouse.
Ghislaine Maxwell should spend up to 55 years behind bars — the maximum penalty under the law and effectively a life sentence — for her role in the "horrific sexual abuse of multiple young teenage girls" for a decade with the now-deceased infamous sex offender Jeffrey Epstein, federal prosecutors told a judge late on Wednesday.
The government's recommendation falls just shy of a week before Maxwell's scheduled sentencing date after a jury convicted her of most of the counts of her indictment, including sex trafficking and conspiring to lure young girls for Epstein's abuse.
Maxwell's defense attorneys argued that she should receive leniency because of the harsh terms of her pre-trial confinement, but prosecutors counter that the defense's accusations of mistreatment are false and betray the 60-year-old's "utter lack of remorse."
"The defendant's claims are inaccurate—and in fact, the defendant has enjoyed remarkable privileges as a high-profile inmate that vastly exceed the benefits accorded to the average inmate," Assistant U.S. Attorney Maurene Comey wrote in a 53-page sentencing memo. "It is unsurprising that a woman who had led a life of incredible luxury should complain about her life as a prisoner, but that fact does not come close to meriting leniency at sentencing, much less the extraordinary degree of leniency the defendant seeks."
Maxwell's attorneys have claimed that the Epstein accomplice has been the target of a "credible death threat" by a fellow inmate who claimed to have been offered money to kill her and planned to strangle her in her sleep.
"This incident reflects the brutal reality that there are numerous prison inmates who would not hesitate…