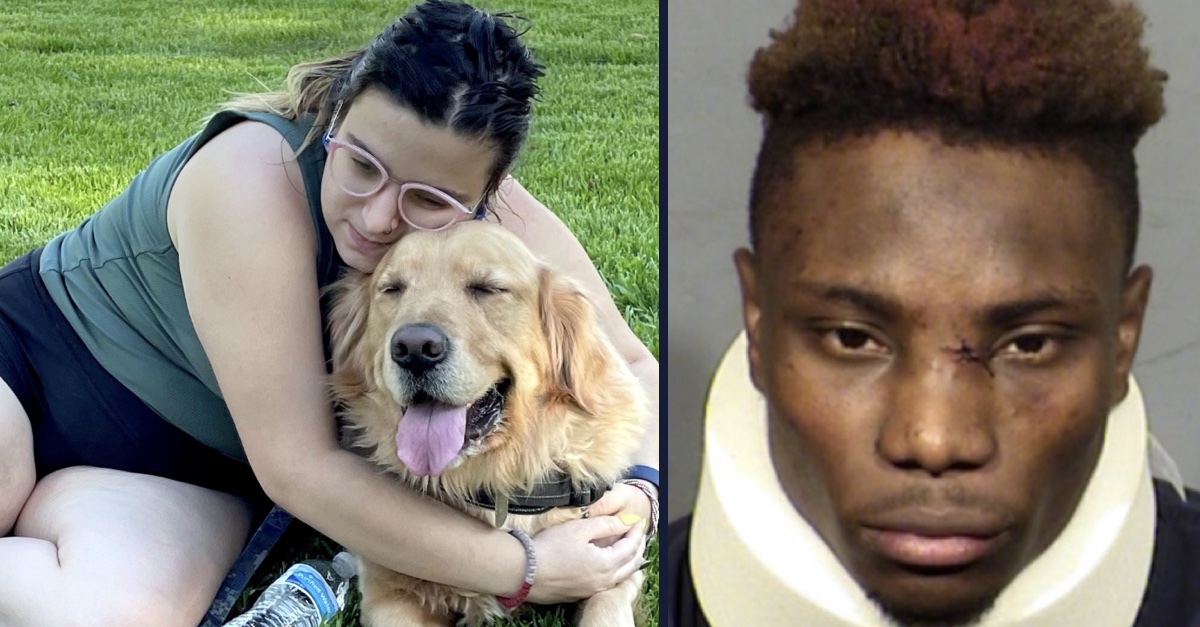 Tina Tintor (picture via obituary), Henry Ruggs III (LVMPD)
Henry Ruggs III, a 24-year-old former wide receiver for the NFL's Las Vegas Raiders, will spend the next three to 10 years in prison for drunkenly speeding through Las Vegas on Nov. 2, 2021 and slamming his Corvette into 23-year-old Tina Tintor's car, killing the young woman and her dog Max in a fiery crash.
Flanked in court Wednesday by his defense attorney David Chesnoff, once a lawyer for Robert Durst, Ruggs briefly and in a monotone voice said, "I sincerely apologize" — for the pain his "selfish behavior" for which he had "no excuse" caused Tina Tintor's family, his own family, the teammates he let down, and to all of those who believed in him.
"I pledge to be the father and man God created me to be," Ruggs promised.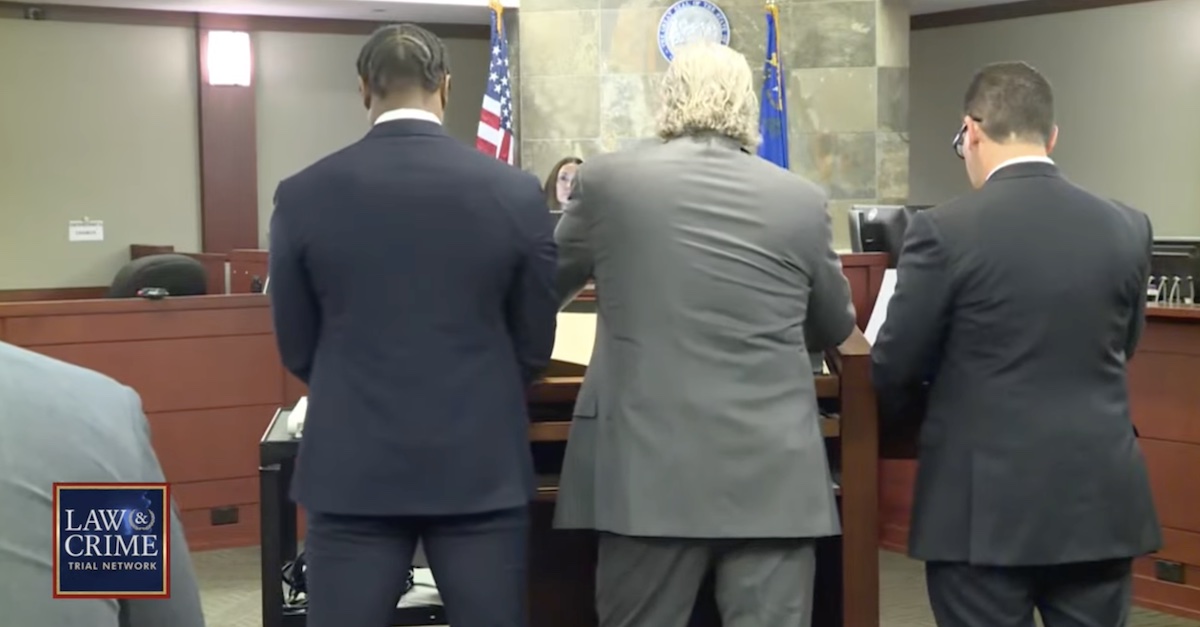 Henry Ruggs III appears at sentencing on Aug. 9, 2023 (Law&Crime Network)
In May, Ruggs admitted he got behind the wheel of his Corvette after 3 a.m. with a BAC of .16 (twice the legal limit) and crashed, injuring his girlfriend, and trapping Tintor and her dog inside the catastrophic wreck — burning them to death.
The DUI resulting in death admission came as part of a plea agreement with the Clark County District Attorney's Office. DA Steve Wolfson previously said in a statement that the plea meant Ruggs would serve at least 3 to 10 years in prison, that he could not appeal the resulting conviction and sentence, and that he could not use the time he spent under pre-trial house arrest to reduce the sentence.
After her death, a law firm for Tina Tintor's family said that she was driving home from the dog park on that "fateful night."
"Tina was the love of her parents' lives, and also an adored granddaughter, sister, and niece in a very tight-knit family. As a fellow Las Vegan, her absence is felt immensely by the Las Vegas community," the statement said. "Ruggs ended the life of a beautiful, thriving young woman, and caused an immeasurable amount of grief, pain, and sorrow for the Tintor family. This type of pain is only felt when an innocent loved one is unexpectedly taken in such a horrific way."
Ruggs will be eligible for parole after serving three years.
Ex-Raiders wide receiver Henry Ruggs is taken into custody in court following sentencing in a fatal drunk driving crash. Ruggs pleaded guilty to a felony count of DUI resulting in death and a misdemeanor charge of vehicular manslaughter for the crash that Tina Tintor and her dog. pic.twitter.com/lbSvVrBr33

— Kevin M. Cannon (@kmcannonphoto) August 9, 2023
Have a tip we should know? [email protected]