A Florida woman is accused of attacking another woman over apparent climate control concerns, authorities say.
Breiland Springer, 31, stands accused of one felony count of domestic battery of a person over the age of 65, according to court records and a criminal probable cause affidavit reviewed by Law&Crime.
Details about the incident are scarce.
A sheriff's deputy arrived at a residence in Palm Beach County in response to a domestic call just before 5 p.m. on Nov. 2, the affidavit says. The alleged victim said that at around 1 a.m., she went to adjust the hallway thermostat when she was confronted, unawares, by the defendant.
The older woman told law enforcement that Springer came up behind her and grabbed her by her face, according to the affidavit.
"Tried to rip my face off," the older woman told the deputy.
More Law&Crime coverage: 'Brave pup': Florida dog intervenes while owner is being stabbed and suffers minor injuries, heroically fends off woman's attacker
The alleged victim said, however, that she was able to get away from her alleged assailant. The affidavit said "no other witnesses or security cameras" captured the altercation. The deputy also wrote the older woman had no visible "marks or bruises" on her face.
Law&Crime reached out to the sheriff's office for additional details on this story, but no response was received by the time of publication.
When interviewed by the deputy, Springer allegedly said the other woman was lying. Then, the deputy handcuffed the younger woman behind her back and arrested her, according to the affidavit. The arrest was captured on body-worn camera footage.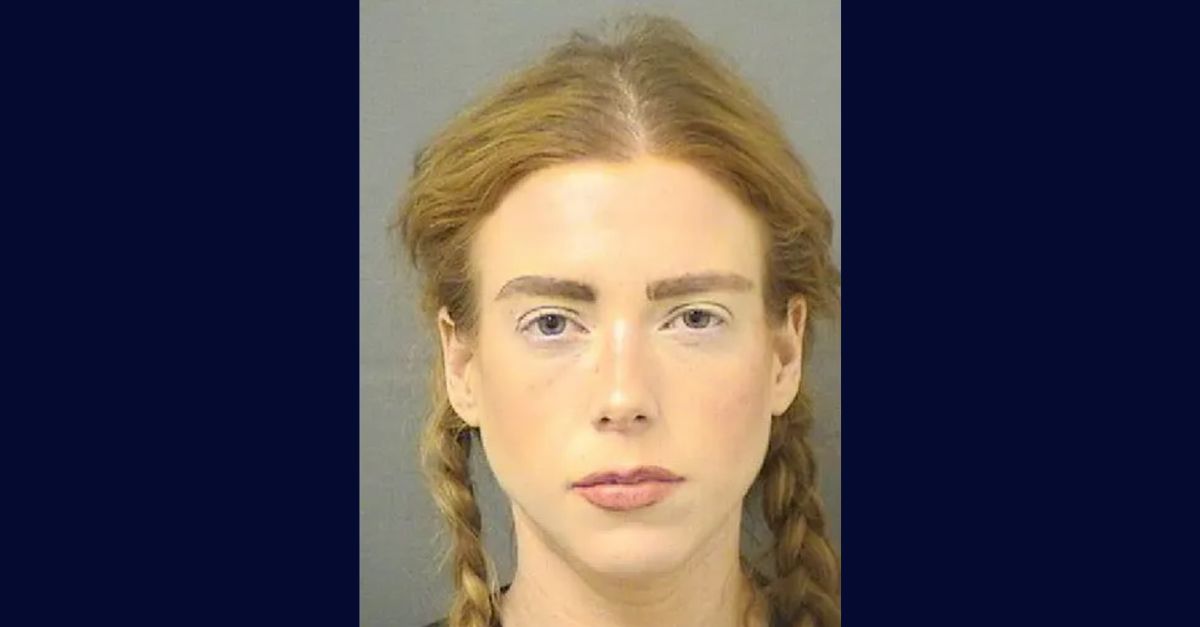 Breiland Springer appears in a booking photo. (Palm Beach County Sheriff's Office)
Several details in the affidavit are redacted because the alleged victim invoked the Sunshine State's victim protection statute.
During Springer's first court appearance, a judge found probable cause to sustain the charge against her.
More Law&Crime coverage: Florida man who tried to help feed a woman and her kids survives double throat cutting and being dumped in a river after what cops call 'a social media date turned bad'
Judge Sarah Willis is overseeing the case.
The suspect was determined to be indigent, and a public defender was appointed, according to Palm Beach County court records. She was ordered to be taken to a mental health clinic for assessment, treatment, and stabilization.
Springer will be expected to follow any advice on treatment or follow-up advised by medical staff. She was released on her own recognizance with the bond condition that she has no "violent contact" with the other woman.
She's set to appear in court on Dec. 7.
We want Law&Crime to be your favorite destination for all things true crime
To continue bringing you the very best content, we rely on valuable feedback from our loyal viewers. We invite you to take a brief survey about the kind of programming you want to see more of from us. Participation is anonymous and will only take about 3 minutes.
Have a tip we should know? [email protected]