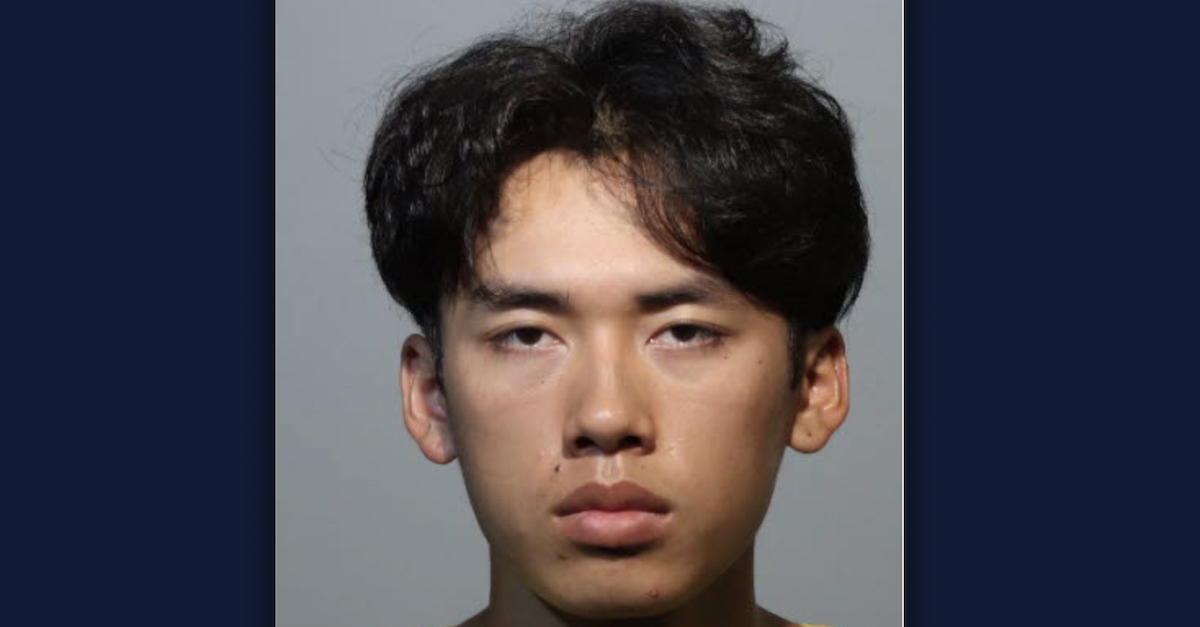 Xichen Yang via the Seminole County Sheriff's Office.
A 21-year-old Florida man is behind bars after he allegedly admitted to slitting his wife's throat and dragging her into a bathtub, before playing her favorite music and holding her hand while she bled out.
Xichen Yang was taken into custody and charged with one count each of first-degree premeditated murder and destroying, altering, or removing evidence in the death of Nhu Quynh Pham, court records reviewed by Law&Crime show.
According to an arrest report filed in Seminole County, officers with the Altamonte Springs Police Department at approximately 8:49 a.m. on June 21 responded to a call for a wellness check on an adult female at a home located in the 900 block of Ballard Street. The caller, identified in the complaint as Michael Rathel, told the 911 dispatcher that the woman's husband claimed he had just killed his wife.
"Yang called Rathel's son, Michael Cole Rathel, and informed him he had stabbed his wife, killing her, and was attempting to clean up the evidence," the elder Rathel allegedly told the dispatcher.
Upon arriving at the scene, first responders entered the home and "immediately" found Pham, who was "lying in a pool of blood in a bathtub located in the bathroom directly to the right of the front entrance to the apartment," per the complaint. Police say she sustained a "deep laceration to the left side of her neck" and her stomach had "pooled with blood." She was pronounced dead at approximately 9:13 a.m.
Officers allegedly recovered rubber gloves and disinfectant from the hallway leading to the bathroom.
Yang was taken into custody a short while later and allegedly confessed to his wife's murder in great detail.
"Yang admitted to…