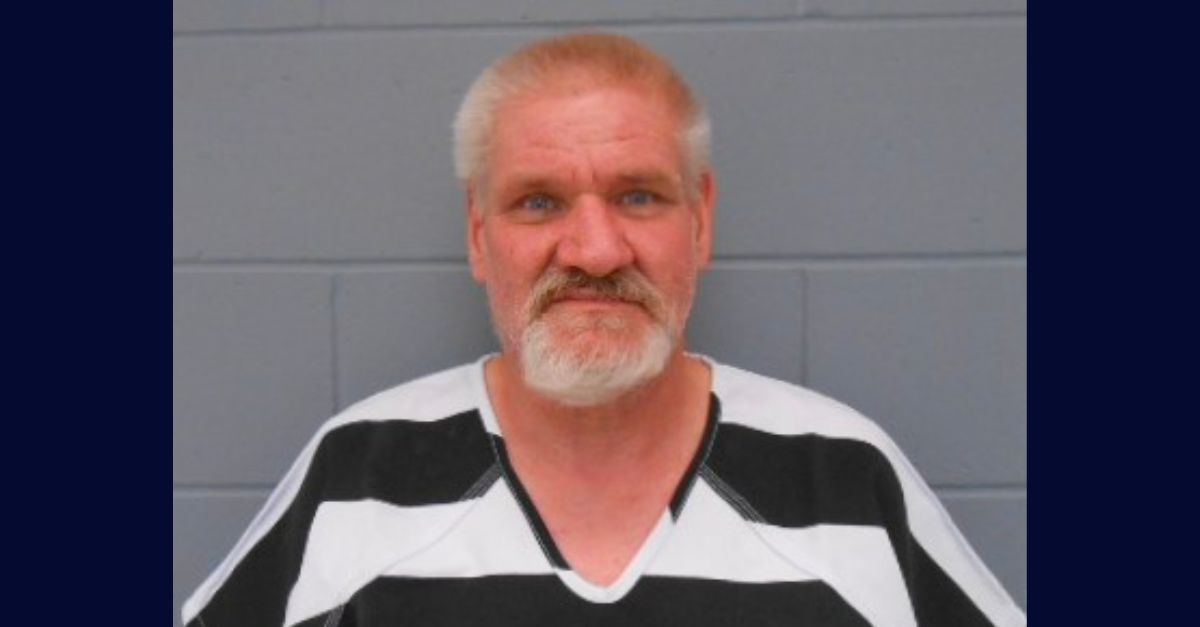 Kendall Eugene Rhoads (via Grundy County (Iowa) Sheriff's Office).
A suspected arsonist behind a string of fires in Iowa has been arrested — and it turns out to be a local firefighter.
Kendall Eugene Rhoads, 60, has been arrested and charged with more than a dozen felony counts of arson, the Grundy County Sheriff's Office announced on Facebook. Rhoads, of Grundy Center, has served as a firefighter in nearby Holland for six years.
Officials said they had been searching for months for the person behind a series of fires in the area.
"In April of this year the Grundy County Sheriff's Office started an investigation into a string of arson fires," the announcement says. "The fires were mostly ditch fires and some spread into nearby corn fields, other fires included buildings on abandoned properties."
Apparently, Rhoads would respond to the very fires he allegedly set.
"[A]fter setting the fires he would respond with the fire department and assist in putting the fires out," the statement said.
Rhoads has been charged with 13 counts of second-degree arson and one count of reckless use of fire or explosives, categorized as a "serious misdemeanor."
"This case could not have been solved without the help of the public," the statement says, although it did not elaborate as to how the public had gotten involved.
The sheriff's office says the investigation is ongoing.
According to online court records, a hearing has been set for Oct. 9. Rhoads remains in custody at the Grundy County Jail in lieu of bond, the sheriff's office said.
Grundy County is located around 85 miles northeast of Des Moines.
More from Law&Crime: 'Evil and terrifying': Ex-police chief gets 8 life sentences for setting series of fires targeting rivals and people he believed slighted him
Have a tip we should know? [email protected]