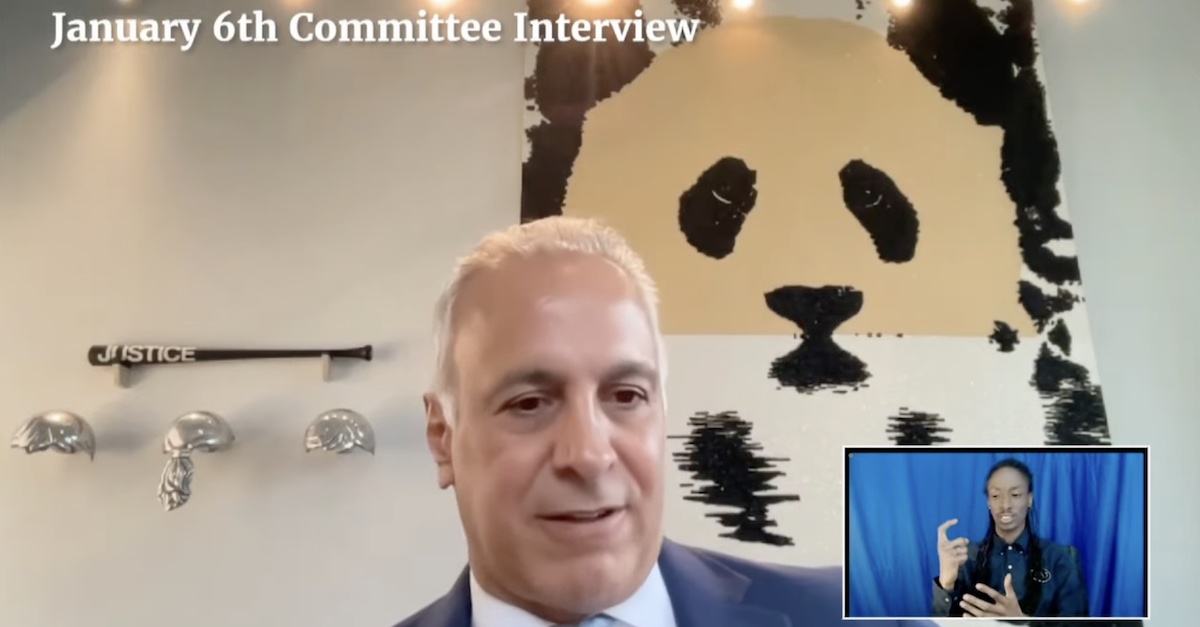 Eric Herschmann
Donald Trump's former White House lawyer testified that he told the man the 45th president wanted to install as his election-subverting attorney general that his first official act would be "committing a felony," the Jan. 6th Committee revealed on Thursday.
"I said … fucking a-hole … congratulations: You've just admitted your first step or act you'd take as attorney general would be committing a felony," ex-White House lawyer Eric Herschmann recounted telling Jeffrey Clark, the man whose home federal authorities recently searched.
Herschmann added that Clark also would be violating Rule 6(e), governing grand jury secrecy.
"You're clearly the right candidate for this job," Herschmann added with heavy sarcasm, in a deposition video revealed on Thursday afternoon.
The revelation emerged just hours after reports first emerged that federal authorities searched Clark's home on Wednesday.
Thursday's hearing focused on the same topic that was the focus of the Senate Judiciary Committee's scathing report late last year: "Subverting Justice: How the Former President and His Allies Pressured DOJ to Overturn the Election."
The witnesses included some of the central figures in that report: former Acting Attorney General Jeffrey A. Rosen, ex-Acting Deputy Attorney General Richard Donoghue, and Steven Engel, the former Assistant Attorney General for the Office of Legal Counsel.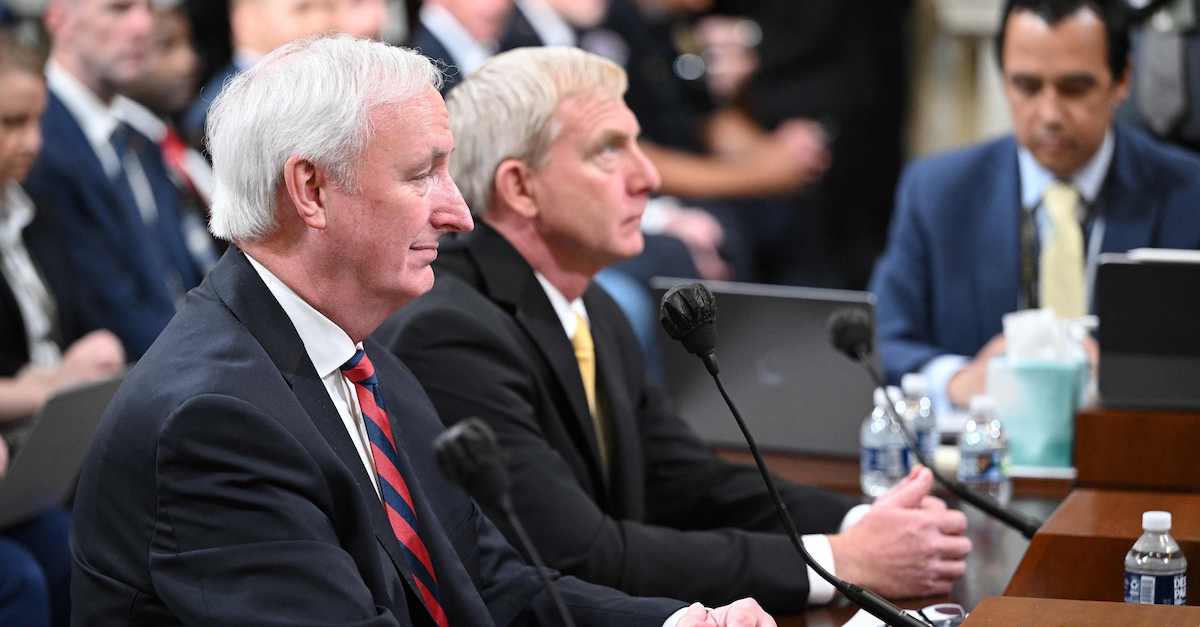 Former Acting Attorney General Jeffrey A. Rosen (L) and former Acting Deputy Attorney General Richard Donoghue (R) testify during the fifth hearing by the House Select Committee to Investigate the January 6th Attack on the US Capitol in the Cannon House Office Building in Washington, DC, on June 23, 2022. (Photo by MANDEL NGAN/AFP via Getty Images)
Donoghue testified that he told Trump time…