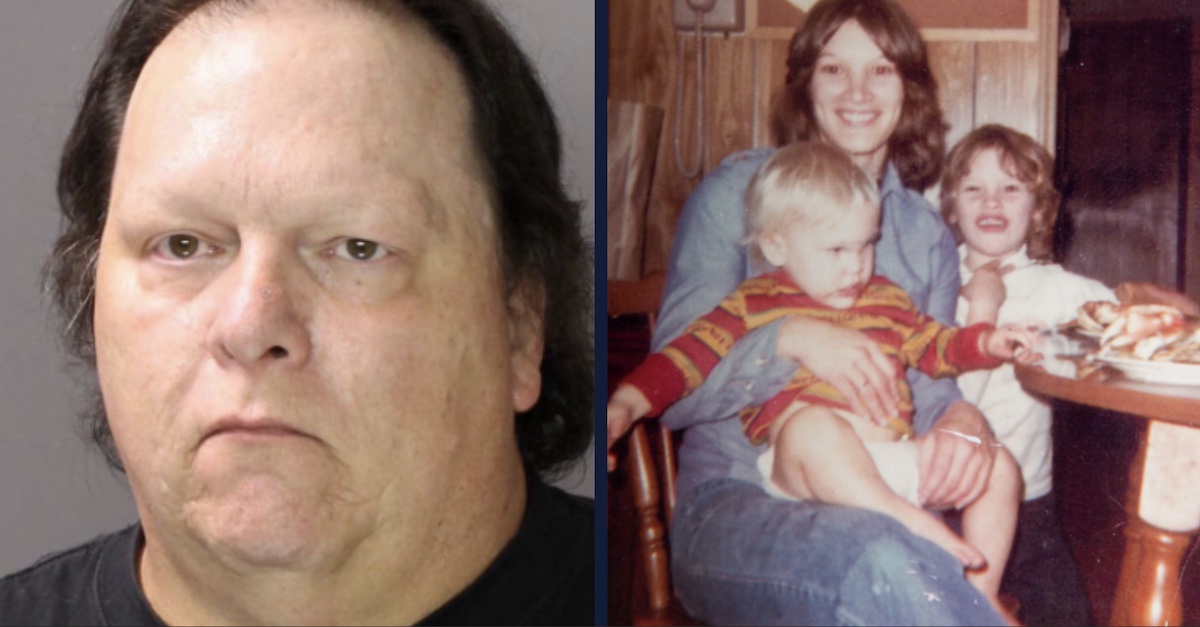 Robert Francis Atkins, Joy Hibbs
A 56-year-old Pennsylvania man is under arrest following a grand jury probe into the 1991 murder of Joy Hibbs. Prosecutors in Bucks County say that Falls Township's Robert Francis Atkins was caught due to crucial information provided by his ex-wife.
Authorities allege that Atkins murdered the 35-year-old wife and mother in her home on April 19, 1991—in broad daylight—by stabbing her and strangling her with an electrical cord. Prosecutors say that Atkins, a former police informant in drug cases, "used to live two doors away from" Hibbs and her husband, and was "known to occasionally sell marijuana" to them, according to a press release.
According to the complaint, which you can read in full below, Atkins murdered Hibbs and then set her home on fire.
Investigators initially thought the fire was accidental, but an ensuing autopsy soon gave authorities reason to believe a murder and arson had taken place. Still, naming Atkins as a suspect proved elusive—even though he was "interviewed by police at least twice, but always denied any involvement in her murder." One interview happened two days after the crime.
Another interview happened in 2014, while he was aware that investigators had "conducted a surprise interview" of his ex-wife April Atkins days earlier. Both April and Robert provided a story about taking a trip to the Poconos with their kids on the weekend of the murder. Robert Atkins allegedly only admitted having a dispute with the victim about marijuana.
April Atkins, for her part, told the detective she had never been interviewed before about Hibbs' murder.
In 2016, April came forward and made a "recorded statement implicating her husband in the murder of Joy Hibbs," authorities said.
"She indicated the Friday the Joy Hibbs was…