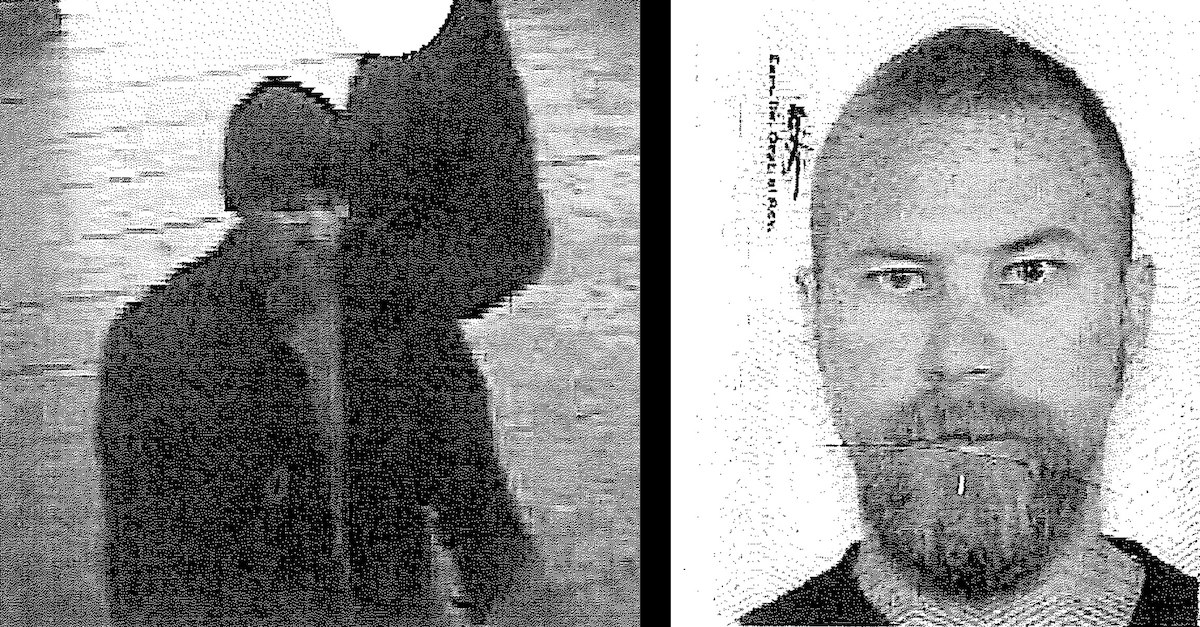 Walmart security footage (left) shows a man the FBI believes to be Jerry Banks, who is pictured at right in a Colorado driver's license photo. (Images from an FBI affidavit filed in federal court in Vermont.)
A former Colorado jail guard who stands informally accused of killing a Vermont man as part of an alleged murder-for-hire has pleaded not guilty to a federal kidnapping count.
Jerry Banks, 34, of Fort Garland, Colorado, was charged in April with one count of kidnapping or abduction "for reward and otherwise" while "traveling in interstate commerce and using a facility and instrumentality of interstate commerce."  Banks was arrested in Montana while working in Yellowstone National Park, the U.S. Attorney's Office for the District of Vermont said on April 8 of this year.
As Law&Crime has previously reported in detail, the alleged interstate travel and communications were the lynchpin for the federal charge.  Though federal prosecutors have stated without equivocation that they believe Banks murdered Gregory Davis, 49, near St. Johnsbury, Vermont, on Jan. 6, 2018, Banks is not actually charged with murder.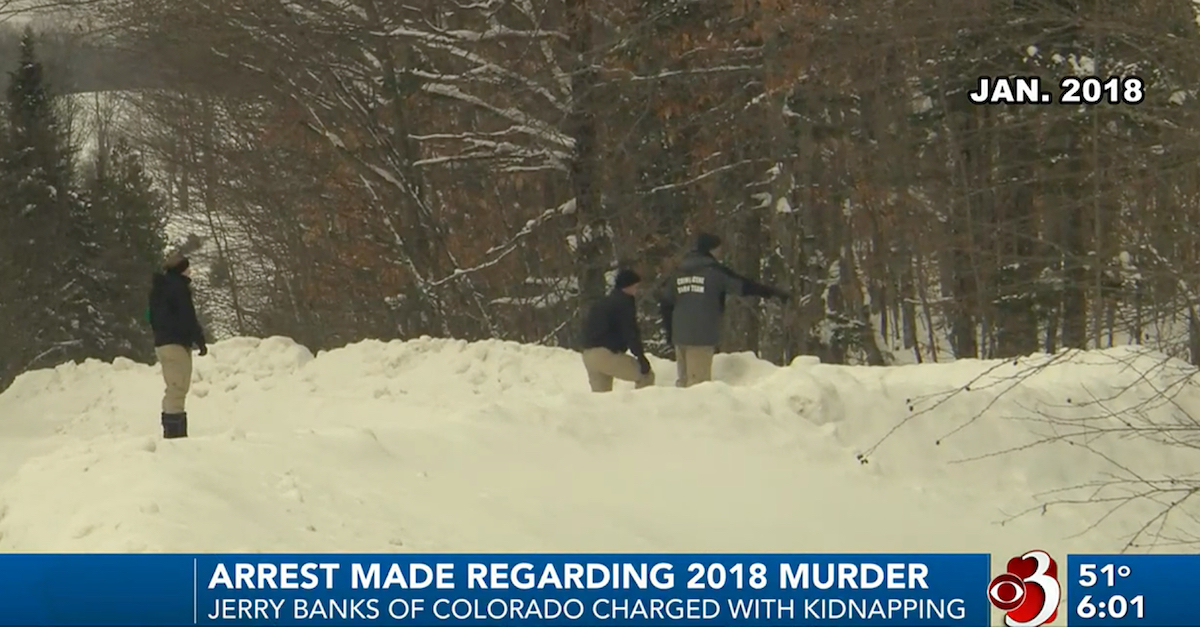 A 2018 screengrab from WCAX-TV shows the scene where Gregory Davis was found dead.
FBI affidavits say Davis was "arrested" in front of his wife and son at his home one winter night by a man pretending to be an apparently convincing version of a U.S. Marshal.  Prosecutors believe Banks was the phony who coerced or forced Davis away…