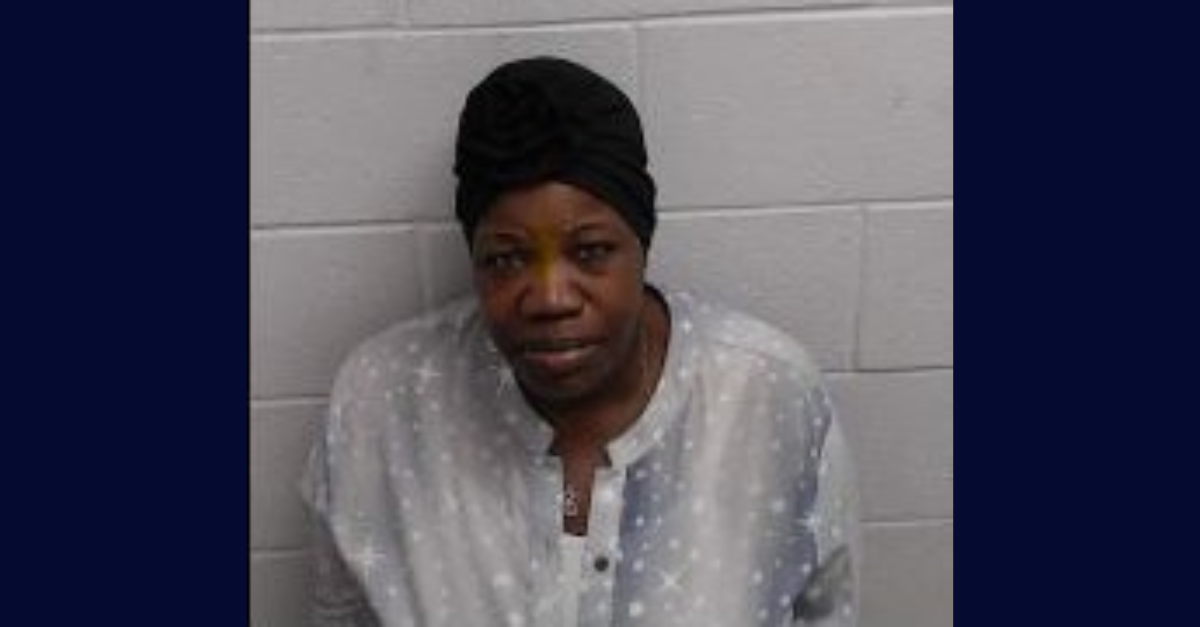 Cynthia Williams Sellars, pictured here, murdered Lillie Johnson Cooper, say police. (Mug shot: Fuquay-Varina Police Department)
What started as an assault case escalated to murder when an older woman succumbed to her injuries, according to cops in Fuquay-Varina, North Carolina. They claim now-former assisted living facility employee Cynthia Williams Sellars, 54, is responsible for killing Lillie Johnson Cooper, 88.
Officers said it started with an argument at the Windsor Point Retirement Community on Sept. 24 while Sellars worked at the home at 1221 Broad Street in Fuquay-Varina. Officers responded to the location after receiving a call indicating a facility worker had argued with a resident.
Sellars allegedly pushed Cooper to the floor, causing the older woman to be hurt so badly that she had to be taken to a hospital for help.
The push was clearly seen on camera, Fuquay-Varina police Capt. Brett Walsh told WRAL.
"[Cooper] had substantial injuries," he said. "One was a broken hip."
Sellars was initially charged with one count of assault on individuals with a disability.
Then Cooper's condition took a turn for the worse. She died on Oct. 6, according to WRAL.
"Not long after the initial injury, Lillie Johnson Cooper succumbed to her injuries," officers wrote. "The North Carolina Office of the Chief Medical Examiner (NCOCME) conducted their investigation and, in the medical examiner's opinion, indicated the manner of death was deemed a homicide with the assault being the proximate cause of death. After reviewing all the information obtained from the NCOCME, reviewing the detailed follow-up investigation with all witnesses of the incident, and consulting with the District Attorney's office, it was determined Cynthia Sellars would be charged with one (1) count of murder."
Cooper's family told the outlet the 88-year-old great-grandmother "was beautiful inside and out."
A former employee of the assisted living facility called Cooper wonderful.
"I enjoyed working with her and taking care of her," the ex-staffer said, according to the outlet. "It's sad that she's gone. I know everybody loved her, and she will be missed."
Sellars is being held without bond at the Wake County Detention Center. Her next court date is scheduled for Nov. 15.
Have a tip we should know? [email protected]