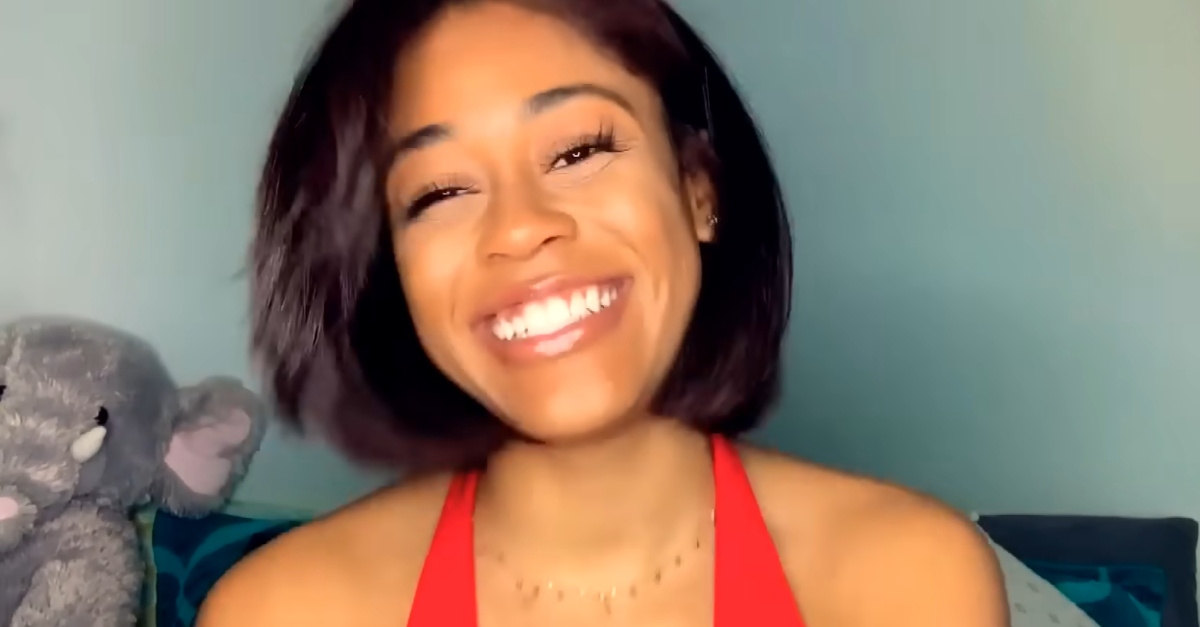 Mia Kanu (Screenshot: YouTube)
Authorities have announced an arrest months after a veterinary student was found dead after jumping out of a moving car on a Michigan street.
Prosecutors in Oakland County say that Kentia Monique Fearn, 23, was driving the car when Mia Kanu, 23, jumped out and died. Fearn allegedly did not stop. Instead, she left the area, authorities said.
"The law requires anyone involved in an accident to stop and immediately report the accident to authorities," Oakland County Prosecutor Karen McDonald said. "Leaving the scene when someone is seriously injured or dies is a felony. My office will hold those who do so accountable."
Fearn was arrested Tuesday, prosecutors said.
According to the criminal complaint, she was operating a 2022 Jeep Compass. The first charge was for failure to stop at the scene of an accident, resulting in serious impairment or death.
From documents:
… being the driver of 2022 Jeep Compass, who knew or had reason to believe that he/she had been involved in an accident upon Providence Drive, property open to travel by the public, did fail to immediately stop the vehicle at the scene of the accident and remain there until she had complied with the requirements of MCL 257.619, and the accident resulted in serious impairment of a body function or death of Mia Kanu; Contrary to the statute in such case made and provided and against the peace and dignity of the People of the State of Michigan.
That felony carries a maximum sentence of five years in prison and a fine of up to $5,000.
Fearn also faces a count of operating while intoxicated. Authorities claim she had alcohol in her system while driving.
If convicted of the misdemeanor, she faces up to 93 days behind bars and either a $500 fine or 360 hours of community service.
Cops in the Detroit area city of Southfield, Michigan, previously said they responded at about 4:32 a.m. on June 3 after a stranger encountered Kanu, a senior at Tennessee State University, lying motionless on the street.
"It's our understanding that there was an argument between the driver and another individual in the parking lot of the apartment complex that they had left," Southfield Deputy Police Chief Jeff Jagielski told Detroit Fox affiliate WJBK in a June 13 report. "Anytime we have an untimely death of an otherwise healthy individual, we investigate as a homicide until evidence shows otherwise."
Cops reportedly noted that two other people in the vehicle were cooperating. Authorities have not said anything about other charges in the case.
Hospital staff declared Kanu, who had serious head trauma, dead on June 5 but kept her on life support for three days because she was an organ donor.
"There was no brain activity. Her liver went to a baby, her kidneys went to a recipient and her tissues and muscles were donated to the Gift of Life," her mother, Bianca Vanmeter, told The Detroit Free Press on June 12. "She just looked like a beautiful angel laying in bed."
There is no homicide charge. Prosecutors claim that Kanu "jumped" from the car. They did not immediately add context to why she allegedly did that, why Fearn allegedly kept driving, or what led up to the incident.
Her mother, Bianca Vanmeter, told The Detroit Free Press that she saw her daughter before Kanu went to work at the Green Lantern Pizza restaurant in Berkley on the morning of June 2. When the 23-year-old finished her shift at the restaurant, she was picked up by a female friend staying at Vanmeter's house along with her daughter, and the two went with friends to a house party.
Vanmeter said that the car Kanu's female friend drove to pick her up from work was the same vehicle that Kanu either fell or was pushed out of after the party.
"Something happened, and somebody knows something, and we just want those answers," she told Detroit Fox affiliate WJBK. "If they could just tell the true story of what happened and why they didn't go back for her, why they didn't help her more. I would really want to know that."
Jerry Lambe contributed to this report.
Have a tip we should know? [email protected]