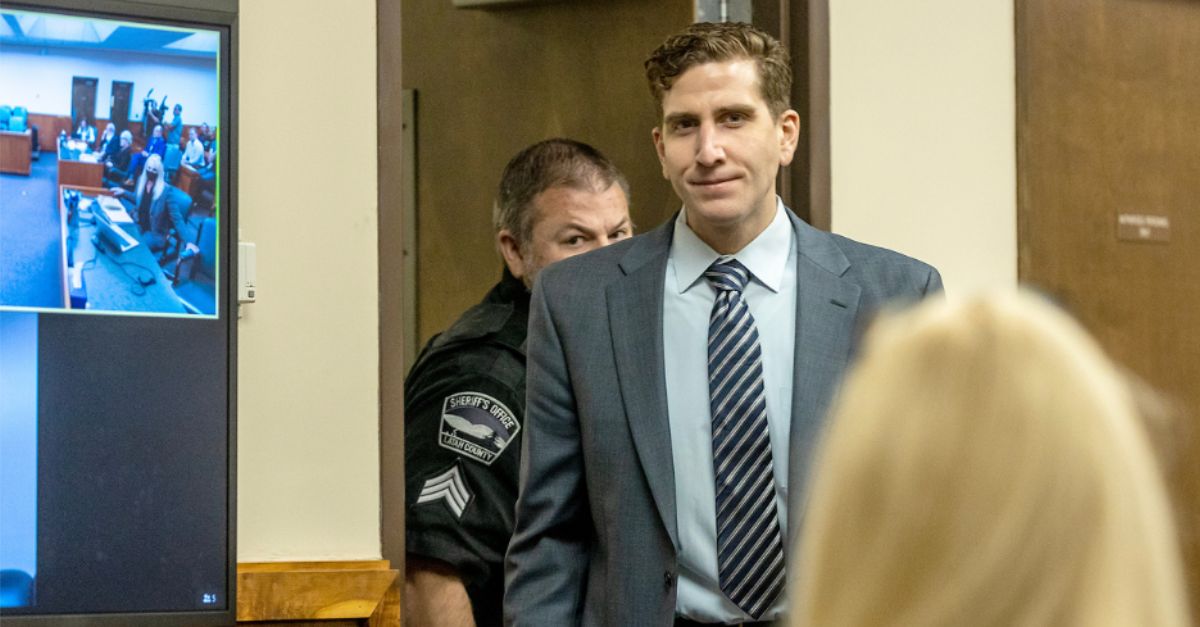 Bryan Kohberger enters the courtroom in Latah County, Idaho, on Aug. 18, 2023, for a motion hearing. (Photo: Pool/Lewiston Tribune)
DNA and investigative genetic genealogy took center stage Friday during a motions hearing in Bryan Kohberger's quadruple murder case in Idaho.
Prosecutors have asked Judge John Judge to issue a protective order on the genetic genealogy information used to identify Bryan Kohberger as a suspect. A protective order would keep that information confidential so Kohberger's defense team would not be able to view it.
However, Kohberger's attorneys say they should be allowed to see the process that led police to their client's doorstep in December 2022. The FBI used genetic genealogy from DNA found on a snap of a Ka-Bar knife sheath found next to Maddie Mogen's body.
Kohberger faces the possibility of the death penalty if convicted of the murders of Mogen, Kaylee Goncalves, Xana Kernodle and Ethan Chapin last November.
Genetic Genealogy led police to Bryan Kohberger 
Investigators turned to genetic genealogy after they couldn't identify a suspect by submitting the DNA from the sheath to a DNA database for known felons called Combined DNA Index System (CODIS). A private lab developed a Single Nucleotide Polymorphism (SNP) profile and turned it over to the FBI to use in the investigative genetic genealogy process.
Kohberger's defense team wants to know how the FBI used the second SNP profile to lead them to Kohberger. Prosecutors have said in the motion for a protective order that the FBI may have written notes on the process and followed U.S. Department of Justice protocols. However, prosecutors said they didn't have those materials.
Kohberger's lawyers say they should be able to see how many other potential suspects were overlooked. But prosecutors say that doesn't matter since the DNA on the sheath was a statistical match to DNA taken from Kohberger's cheek after his arrest. They call IGG a lead or a tip that gives them a person to investigate.
Terms of service violations and opting out? 
Kohberger's lawyers called three experts to testify about DNA and IGG Friday. Defense attorney and DNA expert Stephen Mercer testified about "reasonable expectations of privacy" that people have when submitting DNA to websites.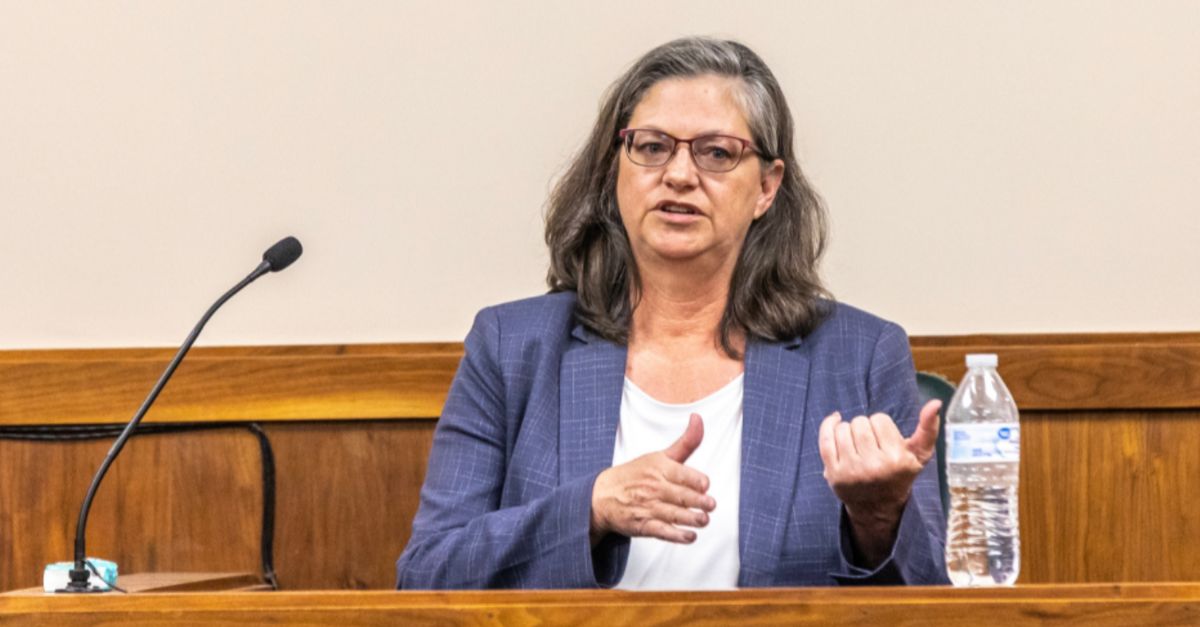 Leah Larkin, Ph.D., testifies during a motion hearing for Bryan Kohberger in Latah County, Idaho, on Aug. 18, 2023. (Photo: Pool / Lewiston Tribune)
Kohberger's attorney, Anne Taylor, questioned Leah Larkin, an expert in genetic genealogy who calls herself "The DNA Geek" on her website, about the websites that allow law enforcement to access the DNA profiles of customers who submit samples to research their heritage.
Larkin testified that Family Tree DNA, GED Match, DNA Justice and a database operated by Othram Labs allow law enforcement to access genetic genealogy data.
Taylor also asked about the terms of service agreements for each site. Larkin said GEDmatch's terms of service have changed. For instance, a customer submitting a new kit to GEDmatch would have to opt-in to allow law enforcement to search the profile. Larkin said Family Tree DNA automatically opts a customer in to allow law enforcement to search the profile. A customer can opt out but has to search for that option.
Possible terms of service violations are of interest to Kohberger's team. If law enforcement accessed a database they weren't supposed to use, that could lead to a possible legal challenge. The genetic genealogy identification led to further investigation of Kohberger.
Another genetic genealogy expert, Gabriella Vargas, also testified about the terms of service of the different genealogy websites.
Vargas testified about the opt-in and opt-out policies for customers regarding law enforcement. She was asked about what happens when a person "opts out."
"I should not be able to see that you are a match to my unknown DNA contributor," Vargas said.
However, Vargas said there have been instances in which law enforcement saw a person's profile who had "opted out." Vargas said a person who believes they are doing the right thing might use a "workaround" to view that information on GEDmatch.
The prosecution declined to cross-examine the defense witnesses.
Kohberger's defense argued that the testimony of their witnesses showed there is so much they don't know about the process that led law enforcement to their client. Attorney Elisa Massoth feels it's suspicious that they must fight for everything they request.
Idaho Assistant Attorney General Jeff Nye said possible violations of terms of service are not enough to force disclosure of the genetic genealogy information. Nye also said they've turned over the DNA test results, which will be presented at trial.
Judge seemed skeptical of that argument and said he didn't want to go through an entire trial in a death penalty case to later find out during an appeal that the defense didn't have the documents it should have.
Judge said he would rule on the genetic genealogy issue later.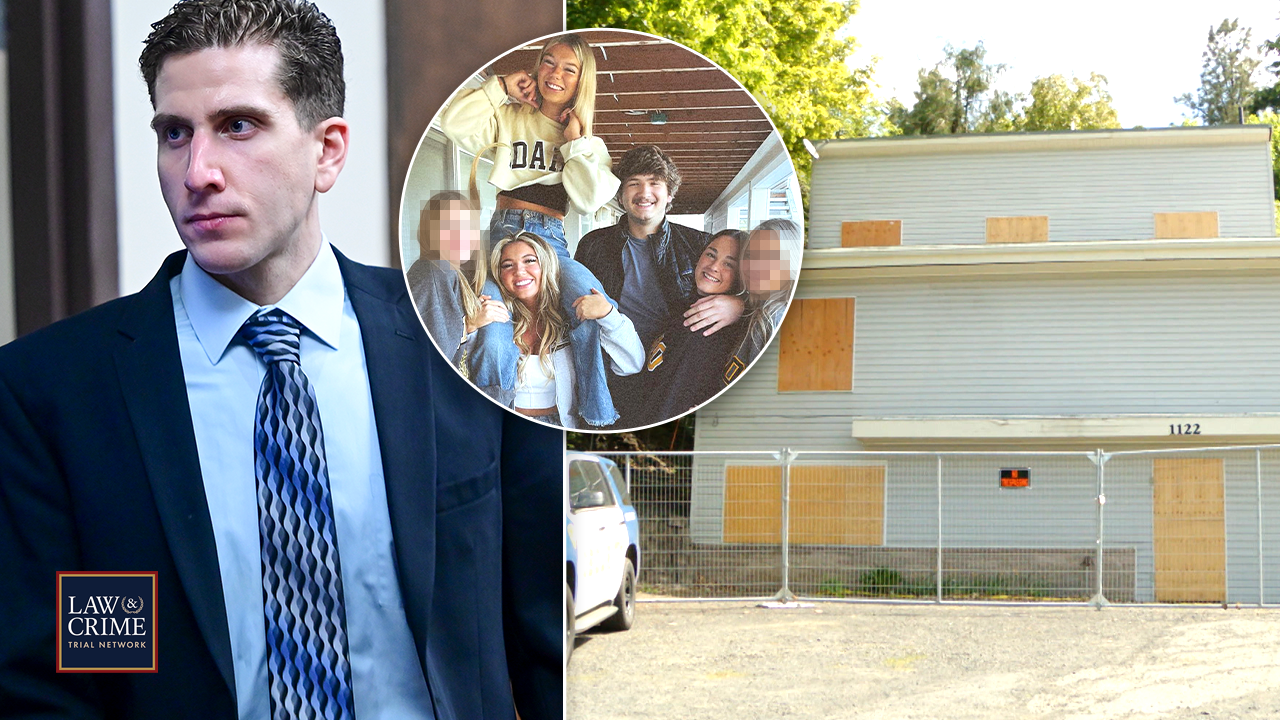 'Unknown male DNA' 
Also Friday, Taylor said she wanted Judge to order prosecutors to turn over information about three other male DNA profiles found inside and outside the King Road home where the murders occurred. One male DNA profile was found on a glove outside of the home. Two other unknown DNA profiles were found inside the house, according to the defense.
Latah County Prosecutor Bill Thompson said they didn't know the unknown male DNA would be an issue brought up in court Friday.
"We have given them everything that we've received from the lab. They've asked for DNA workups on other people. To the extent that they don't have them, they weren't done. We can't provide something that doesn't exist," Thompson said.
Possible alibi for Bryan Kohberger 
Prosecutors have demanded that the defense produce information about Kohberger's alibi if he presents one at trial. Thus far, his attorneys have only said that Kohberger was "out driving" alone at the time of the murders.
Under Idaho statute, the prosecutors said they have the right to know whether Kohberger will present an alibi, and he should disclose any witnesses he intends to present.
At this time, Taylor said she is only prepared to say that Kohberger was out driving alone and that they plan to elicit testimony to support the claim through cross-examination of the state's witnesses and their expert witnesses.
Judge said the defense must produce any alibi information to the prosecution by Sept. 8.
Second motion to stay proceedings 
Judge denied a defense motion to stay proceedings based on potential deficiencies in the indictment against Kohberger.
Kohberger has asserted his right to a speedy trial. Judge said the trial would continue as scheduled in October, with jury selection the week before.
Kohberger remains in the Latah County Jail, where he is held without bail. He has pleaded not guilty to the crimes.
Have a tip we should know? [email protected]