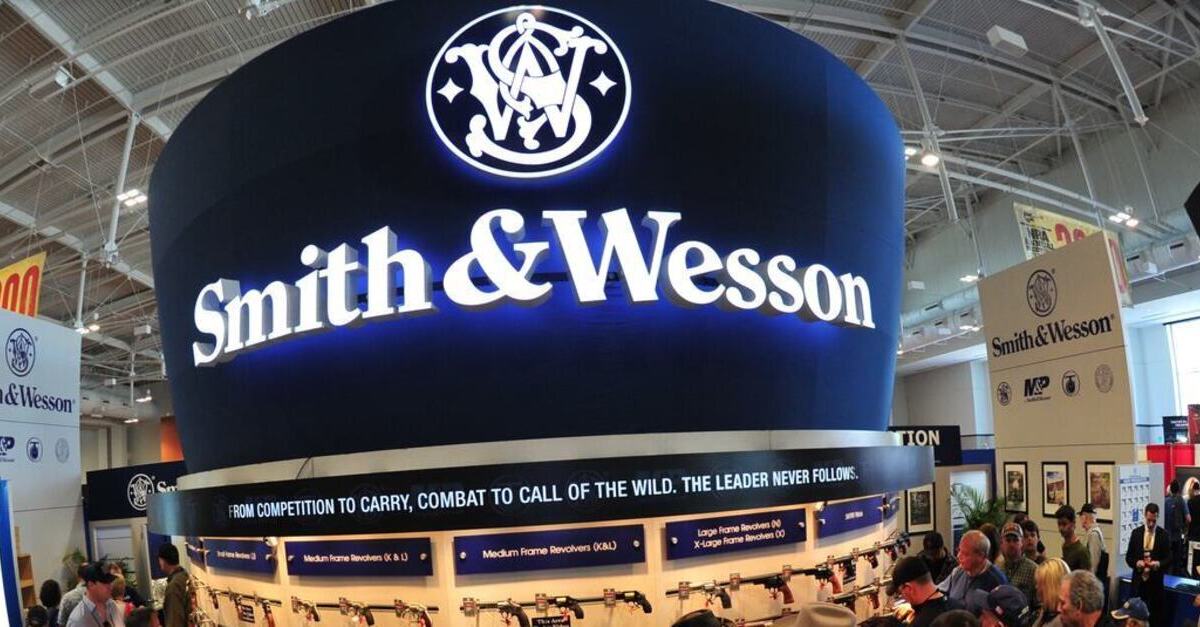 Convention goers look at weapons at the Smith and Wesson booth an NRA Convention.
A federal judge in Albany on Wednesday threw out a 2021 lawsuit filed by 14 gun industry members against New York State, just one day following the horrific school shooting in Uvalde, Texas that left 19 children and 2 teachers dead. The challenged law gives the state and individuals affected by gun violence the right to sue gun companies for contributing to "public nuisance."
U.S. District Judge Mae D'Agostino, a Barack Obama appointee, refused to enjoin enforcement of the statute and dismissed the gun company plaintiffs' lawsuit that alleged the statute was unconstitutional.
The plaintiffs, which included the National Shooting Sports Foundation, Inc. (NSSF) (a gun trade group), Beretta U.S.A., Glock, Inc., Smith & Wesson, Inc., and Sturm, Ruger & Company, Inc., sought to challenge N.Y. Gen. Bus. Law §§ 898-a–e. The statute was enacted in 2021 and would make members of the gun industry civilly liable for a "public nuisance" created by the manufacture, marketing, importing, or sale of guns — regardless of whether the harm was intended by the defendant.
In their complaint, plaintiffs argued that § 898 is unlawful in that it exposes gun companies to constant risk of liability for lawful behavior. They argued that "[t]here is, in effect, no way for them to comply with New York's law."
The complaint asserted that New York's restriction against gunmaker marketing efforts amounted to a First Amendment violation, that federal law already preempts § 898, that the statute is too vague, and that it violates their Second Amendment rights.
The plaintiffs offered the hypothetical of a Texas resident who lawfully buys a gun in Texas, then…