Detectives released grim news about a missing Washington state couple. They think that beloved chiropractor Karen Koep, 62, and her husband, only known as Davido, 68, are dead. Deputies announced that they arrested their killer: a man who knew the still-missing victims.
The Thurston County Sheriff's Office in Washington state did not identify him, suggest a motive, or otherwise describe him except to say he's in his 40s, and they were booking him into the jail for two counts of murder in the first degree and kidnapping in the first degree.
The investigation is ongoing.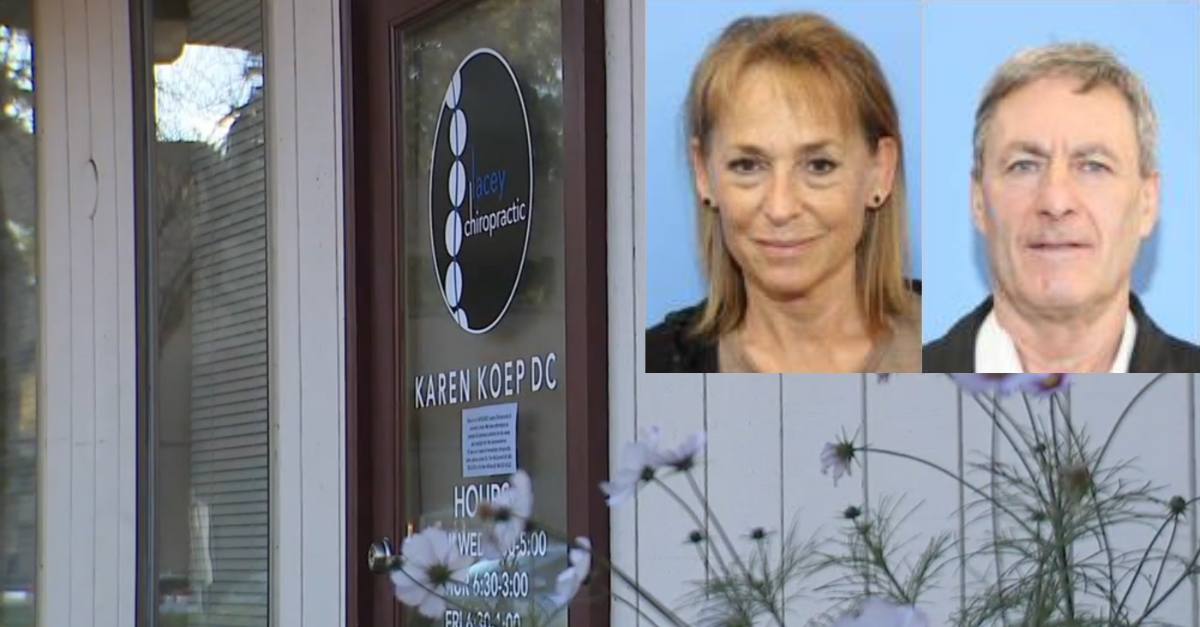 Detectives said someone murdered Karen Koep and her husband, Davido. Pictured here is her chiropractic office. (Screenshot: KOMO; images of the couple: Thurston County Sheriff's Office)
Deputies had responded Monday to a welfare check after Karen Koep missed work. They arrived at the home in Lake Forest Development, discovering that the couple was missing. Authorities at the time simply described the circumstances of their disappearance to be suspicious. Law enforcement found their vehicle — reportedly a gray, four-door Toyota Yaris hatchback —  near 67th Avenue SE and Rainier Road SE., which is about six miles from their home.
Two days later, authorities asked anyone who saw the vehicle over the weekend to step forward.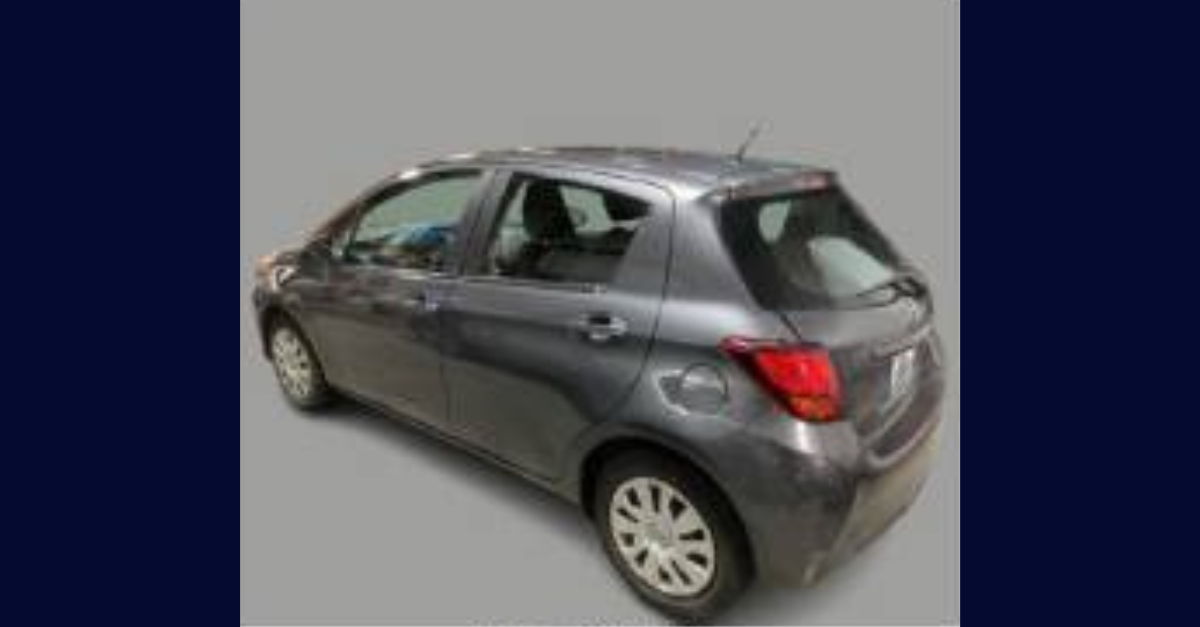 This gray, four-door Toyota Yaris hatchback belonged to Karen Koep and her husband, Davido, deputies said. (Image: Thurston County Sheriff's Office)
"To ensure the integrity of the investigation, we have not released many details," they wrote.
If he's the killer, it is unclear why this unidentified man allegedly killed the couple. Patients spoke well of Koep.
"So many people loved her so much,"  Patricia Hervieux, a patient since 2006, told KOMO. "It's universal that people cared about her and I think she made each person feel like she cared about them."
"I've been seeing her for probably about a year," patient Kiera Polk said. "My husband knew her just by going to the gym with her. He always said great things about her. I started seeing her as a patient, and she's been absolutely amazing. She fights tooth and nail for you. She doesn't take no for an answer. She'll find anything out that's wrong with you."
Speaking before news of the arrest, Koep's sister, Pauline Dutton, suggested to The Daily Beast that someone might have taken advantage of Davido's help.
"My brother-in-law was giving a lot of people second chances in life," she said in a Friday report. "That may now wind up being to their detriment."
Davido — who legally dropped the middle and last name from David William Cannizzo in in the 1990s — spent six years in prison for drug trafficking in that decade. Still, Dutton voiced doubt he recently broke the law. He had "cleaned up his act" and is now "a family man, a man of faith," she said.
"My fear is that he has helped people who were down-and-out on their luck and who maybe haven't turned their lives completely around, and they took advantage," Dutton said.
The couple recently owned a separate rental property that includes a house and RV. "Multiple people" live there, Dutton said.
Hervieux reportedly said she could not wrap her head around detectives not finding the couple yet.
"People, especially her family, don't have to continue suffering because they don't have that information yet," she told KOMO.
Investigators ask that anyone with information on this incident to email [email protected] or call dispatch at 360-704-2740. They describe Koep as standing 5 feet, 4 inches and weighing 115 pounds. Davido was an even 6 feet tall and weighed 180 pounds.
We want Law&Crime to be your favorite destination for all things true crime
To continue bringing you the very best content, we rely on valuable feedback from our loyal viewers. We invite you to take a brief survey about the kind of programming you want to see more of from us. Participation is anonymous and will only take about 3 minutes.
Have a tip we should know? [email protected]