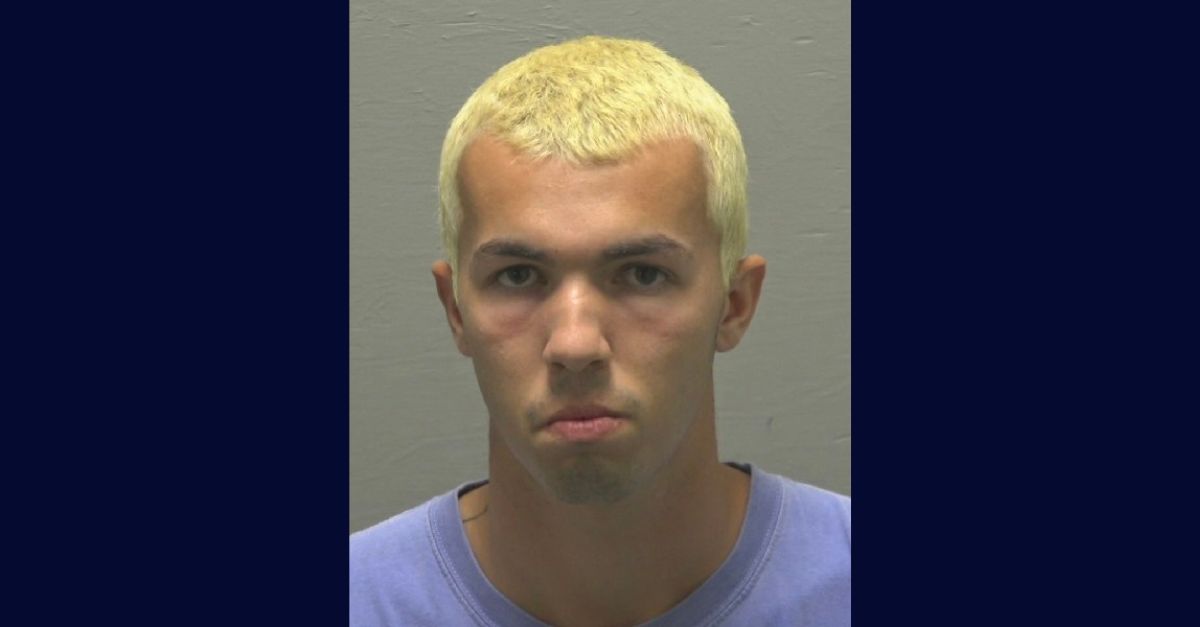 Elijah Jacob Donato (via New Hanover County (N.C.) Sheriff's Office).
A YMCA kids' program coordinator and college student is accused of sexually exploiting a child he was babysitting.
Elijah Jacob Donato, 21, was arrested in Carolina Beach, North Carolina, officials announced. He's accused of abusing at least one child in his care in September.
"An initial investigation uncovered evidence that Mr. Donato sexually exploited and took indecent liberties with a young child he was babysitting earlier this week," the police statement said. No additional details were provided.
Prosecutors reportedly said in court that the child's parents found disturbing images on their home security camera after Donato was hired as a babysitter, according to a report from local NBC affiliate WECT. The parents allegedly claimed that Donato coerced the child to produce explicit images.
According to police, Donato worked as a "private babysitter for families in New Hanover County." He was also employed as the YMCA coordinator for the after-school care program at Wrightsville Elementary School.
The YMCA of Southeastern North Carolina told WECT that as of Sept. 28, Donato no longer worked at the YMCA. In a statement, the YMCA noted that the alleged actions "did not take place in connection with any YMCA event or activity, nor did it transpire on YMCA property," the statement said.
"[W]e do not have any reports or indications that Donato engaged in any inappropriate interactions or behavior connected with our YMCA," the statement also said. "We have strong policies in place regarding the protection of minors, however, we are conducting our own internal investigation out of an abundance of caution and to ensure the continued safety and well-being of those minors who interact with our YMCA. We also stand ready to fully cooperate with the authorities with respect to the criminal charges pending against Donato."
The statement added that the YMCA of Southeastern North Carolina conducts background checks on all employees, and that staff are prohibited from being alone with a child where others cannot see and observe them.
According to the University of North Carolina Wilmington's student newspaper, The Seahawk, Donato is a junior at the university, where he is majoring in "Tourism, Recreation, and Sport."
Officials say the investigation is ongoing and that a search warrant executed at Donato's home resulted in additional items being seized.
Donato is charged with sexual exploitation of a minor in the first degree and indecent liberties with a child. According to records posted by the New Hanover County Sheriff's Office, he remains in custody on $500,000 bond.
Have a tip we should know? [email protected]