A Catholic priest in Ohio will spend the rest of his life in prison for grooming and sex trafficking children and adults, a federal judge ruled on Friday.
In May, Rev. Michael Jude Zacharias, 56, was convicted on one count of sex trafficking of a minor, two counts of sex trafficking of a minor by force, fraud, or coercion, and two counts of sex trafficking of an adult by force, fraud, or coercion, according to court records reviewed by Law&Crime.
The condemned man met his victims — young children at the time — while working as a seminarian at St. Catherine's Catholic Parish in Toledo, evidence at trial showed. There, he began gaining their trust and then turning it against them.
Zacharias groomed and began "sexualizing" three boys beginning at an early age, evidence showed. He also used his affiliation and position of authority to get in close with the victims' families.
Over time, like so many young Americans in the 21st century, the boys developed opioid addictions. Soon enough, heroin became the boys' drug of choice. Zacharias preyed on these developments.
The process of belief and abuse took part for over two decades.
Once each of his victims had come close to the part of an addict's life known as "rock bottom," their priest counseled them into performing commercial sex to feed their habits, prosecutors said.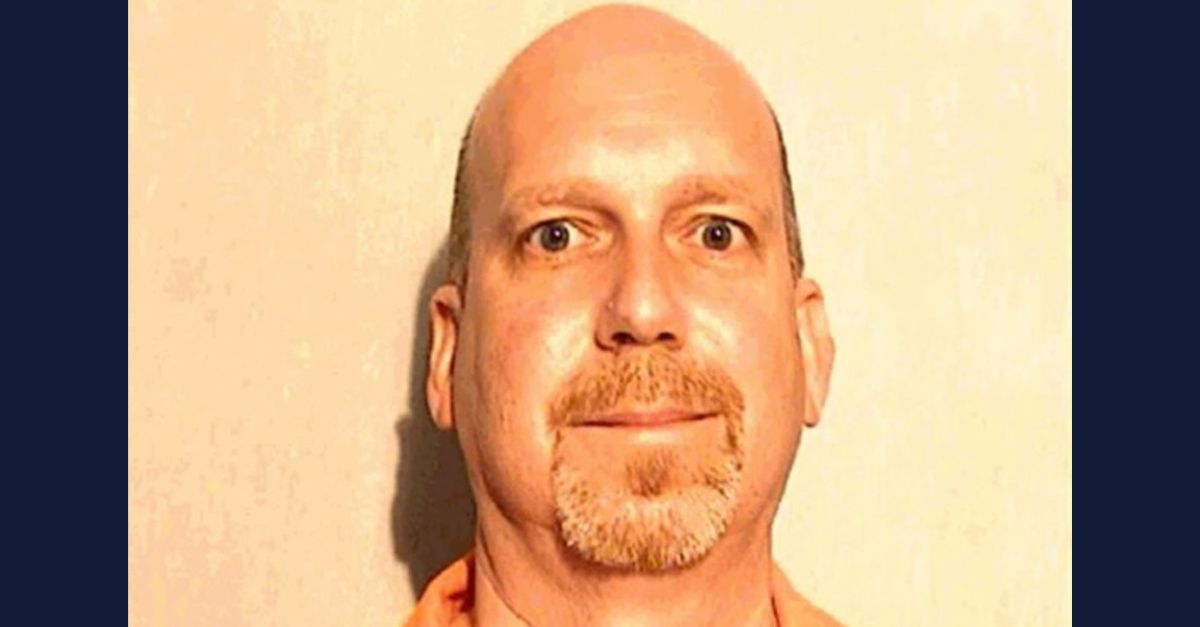 Michael Jude Zacharias (Hancock County Sheriff's Office)
"Zacharias' victims trusted him as a spiritual advisor, a confidant, a community leader and someone in a position of authority," U.S. Attorney for the Northern District of Ohio Rebecca C. Lutzko said in a news release announcing the sentencing. "He exploited his position and that trust to target and victimize young boys and their families, causing lasting damage to both."
During the trial, each victim testified. They told the judge and the jury how they gave into the illicit advice of their priest because they "feared the psychological harm of losing Zacharias as a father figure and friend, losing their connection to the Church and God," prosecutors noted in an earlier news release.
Additionally, each victim mentioned the intolerable pain of withdrawal from drugs — a pain the defendant helped by paying them for sex.
Two of the victims were brothers, evidence at trial showed. The older sibling testified he eventually gave in to Zacharias' entreaties to protect his younger brother.
"For more than two decades, Michael Zacharias used his position as a priest to groom and abuse young boys," Assistant Director Luis Quesada of the FBI's Criminal Investigative Division said. "Zacharias met his victims when they were as young as five and began exploiting them for commercial sex acts and enabling their resulting opioid addictions."
Some of the victims developed criminal records. They feared homelessness. All this, the state proved, was exploited.
"Zacharias was held accountable because of the courageous testimony of these young men, who gave voice to his betrayal and abuse, relieved this unimaginable horror and withstood Zacharias' predictable attempts at trial to attack their veracity," Lutzko added. "I applaud the bravery of these young men, the people who supported them and the dogged efforts of the assigned FBI agent, who together exposed this predator, masquerading as a man of faith."
Jerry Lambe contributed to this story.
We want Law&Crime to be your favorite destination for all things true crime
To continue bringing you the very best content, we rely on valuable feedback from our loyal viewers. We invite you to take a brief survey about the kind of programming you want to see more of from us. Participation is anonymous and will only take about 3 minutes.
Have a tip we should know? [email protected]