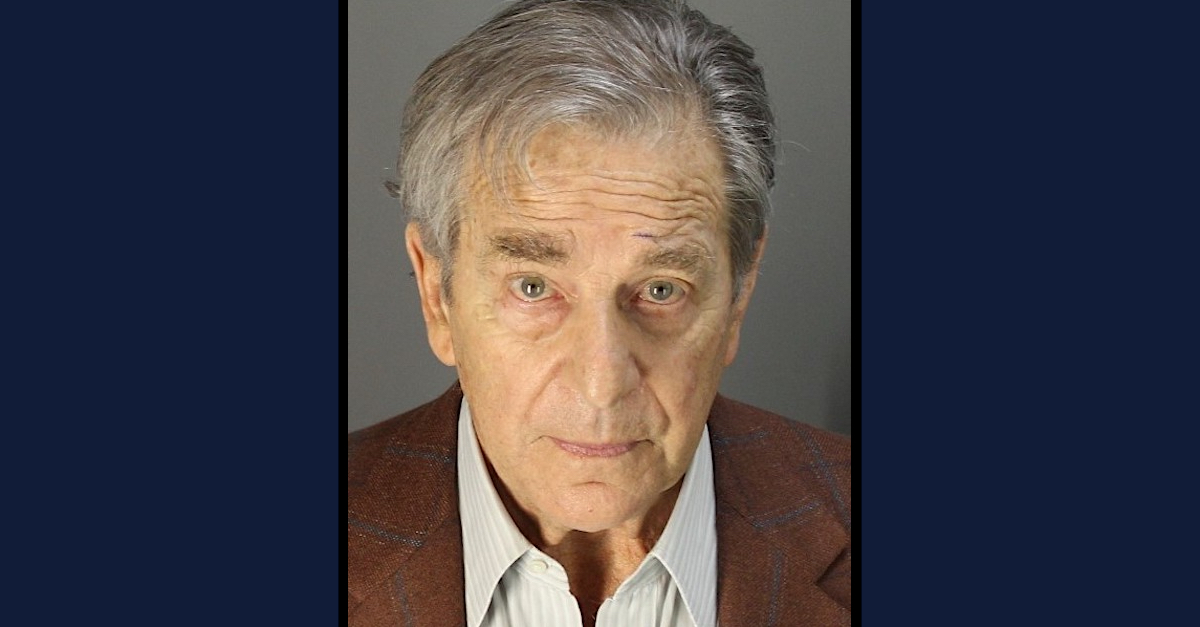 Paul Pelosi's mugshot.
A sheriff's office in California has released a police booking photo of businessman Paul F. Pelosi, Sr., the husband of House Speaker Nancy Pelosi (D-Calif. 12).
Mr. Pelosi, 82, was arrested late on the night of May 28, for alleged DUI in Napa County, California, according to online records that were available at that time. The accusations levied against him included one misdemeanor count each of driving under the influence and driving with a blood alcohol content of 0.08 or higher.
The online records indicated that Mr. Pelosi was arrested at 11:44 p.m. on Saturday, May 28, and then booked into jail at 4:13 a.m. on Sunday. Bail was set at $5,000.
"The Speaker will not be commenting on this private matter which occurred while she was on the East Coast," Speaker Pelosi's office said, according to an Associated Press report.
Nancy Pelosi was scheduled to give a commencement address at Brown University the day after the arrest; she was reportedly not with her husband when the arrest occurred.
San Francisco television station KRON reported that the arrest occurred after "a minor car crash."
Citing a press release from the California Highway Patrol, KRON said that Mr. Pelosi's car "was struck by a Jeep in a non-injury collision." That collision reportedly occurred at or near the intersection of State Route 29 and Walnut Lane in Oakville. Mr. Pelosi was reportedly driving a 2021 Porsche, and the other driver, Jesus V. Lopez, 48, of Calistoga, was driving a 2014 Jeep. Officers reportedly arrived at the scene at 10:26 p.m.
It is unclear from the KRON reports who may have been at fault.
Napa County District Attorney Allison Haley announced on June 9…