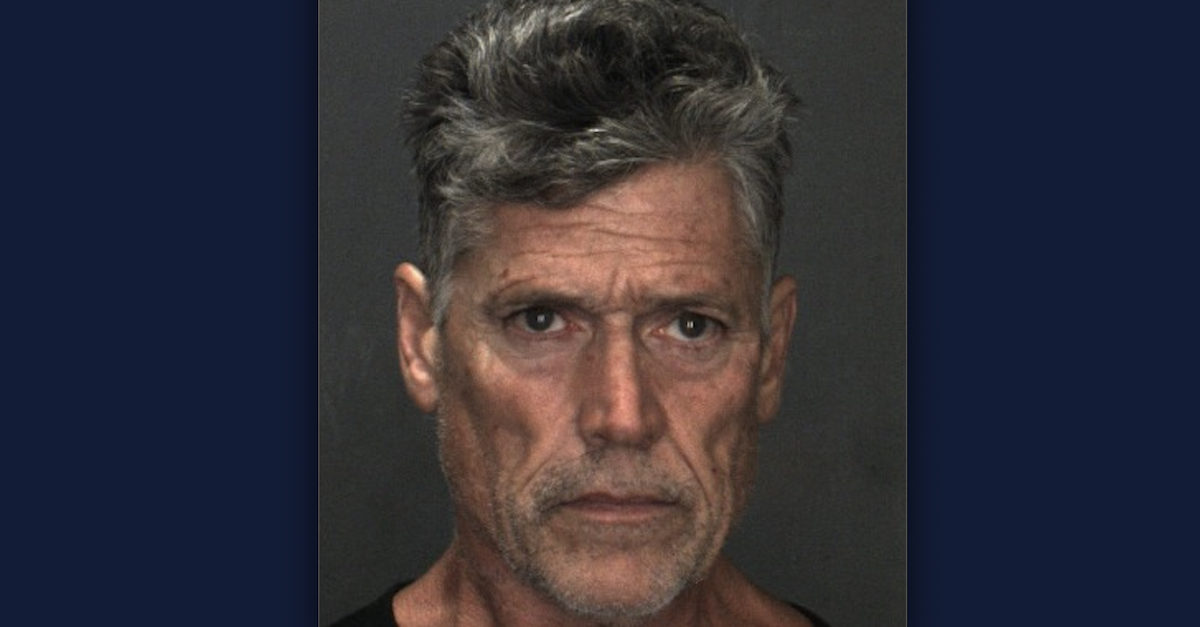 Peter Anthony McGuire via the Chino Hills Police Department.
Disturbing new details have emerged in the case of a California man who accused of holding a woman captive in his home for nearly six months, allegedly torturing, raping, and disfiguring her in "sadistic" fashion.
Authorities have confirmed that police were called at least seven times to the home of the suspect, 59-year-old Peter Anthony McGuire, who previously worked as a police officer in Los Angeles County.
McGuire began working as an officer with the Huntington Park Police Department in 1986 before he was terminated in 1987, the San Bernardino County District Attorney's Office confirmed to Law&Crime on Thursday. He then worked for the now-defunct Hawaiian Gardens Police Department from 1995 to 1997.
The San Bernardino County Sheriff's Department told Law&Crime it has not confirmed whether McGuire previously worked in law enforcement, but it noted that he does have two active business licenses — one as a private investigator and another as a private patrol operator.
Deputies with the Chino Hills Police Department at approximately 7:21 p.m. on June 9 responded to a location in Alterra Park regarding a possible kidnapping victim, as Law&Crime previously reported. The victim, a 22-year-old woman, told deputies arriving at the scene that she had just escaped after being held against her will at McGuire's home for several months.
"While being held against her will, McGuire tortured, physically assaulted, and raped the victim," the release states. "The victim escaped from McGuire's residence minutes prior to speaking with deputies. The victim had visible injuries consistent with the allegations made."
Investigators said they tracked McGuire down at a home in Placentia two days later and took him into custody after a brief standoff.
The…