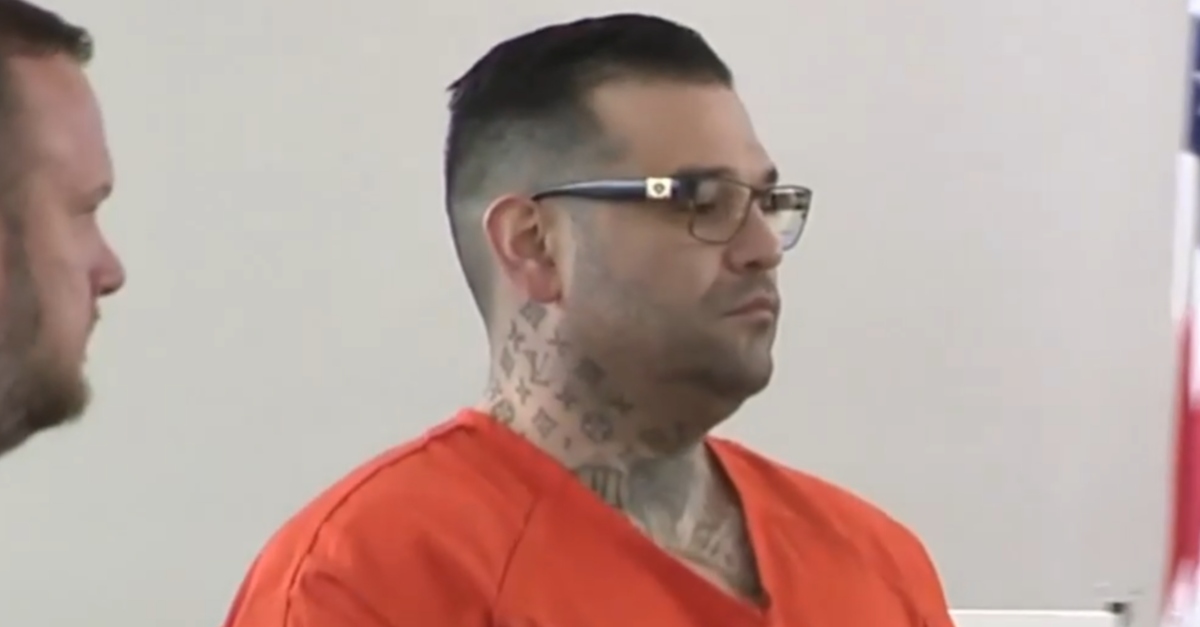 Kevin Perez pleaded no contest to murdering Arnulfo "Arnie" Cortez. (Screenshot: KSAT)
The family of a slain Texas man voiced disgust after prosecutors reached a plea deal with the man charged with killing him.
The defendant, Kevin Perez, pleaded no contest Tuesday to murder for shooting and killing Arnulfo "Arnie" Cortez, 35, according to court records out of Bexar County. He received 25 years in prison.
Cortez's family voiced frustration at the sentence Perez was given.
"What is going on, my brother is not just a number," Arnold Cortez said, according to San Antonio ABC affiliate KSAT. "I think it's unfair. I think it's unjust. Justice wasn't served."
Cortez was driving home on Interstate 410 in December 2020 when he happened to be passing by Perez. San Antonio cops reportedly said Perez, who had been arguing with his girlfriend, opened fire indiscriminately and struck Cortez.
The victim crashed and died at the scene. He had proposed the previous October to his girlfriend, Rubi Albarado.
"He didn't deserve that because he was a good man," she told the outlet at the time. "He didn't deserve that all."
"You were my gift," his mother, Dalia Cortez, reportedly said about her eldest child. "I wanted a son and that's what God gave me."
The man's sister, Demi Cortez, minced no words with Perez on Tuesday.
"As long as you're living, you will always be a waste of life," she reportedly said. "I hope you burn in hell."
The family told the outlet that, according to the prosecutors, the case could not go to trial because local police mishandled the evidence. The 25-year plea deal was the best possible result, authorities said.
Bexar County prosecutors and San Antonio police did not immediately respond to a Law&Crime request for comment.
More Law&Crime coverage: Judge hands down maximum sentence to man who killed three teens over 'doorbell ditch' prank
Have a tip we should know? [email protected]