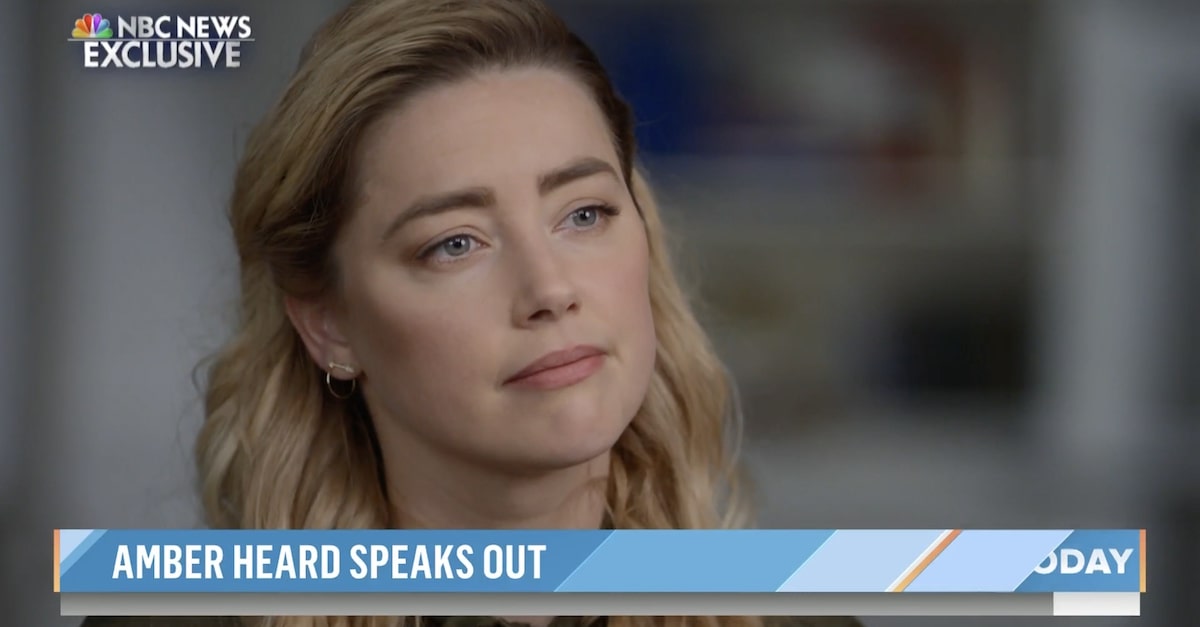 Amber Heard speaks to Savannah Guthrie about the Johnny Depp verdict.
Actress Amber Heard blamed the relentless social media attacks against her for her defeat in her defamation battle against ex-husband Johnny Depp.
With the bulk of Twitter and TikTok joining Depp's witnesses in depicting her as a liar, Heard told NBC's Savannah Guthrie of the jury: "How could they not come to that conclusion?"
"They had sat in those seats and heard over three weeks of non-stop, relentless testimony from paid employees [of Depp] and toward the end of the trial, randos, as I say," Heard said with a laugh.
Earlier this month, a Virginia jury returned a verdict overwhelmingly in Depp's favor, accepting each of the Pirates of the Caribbean actor's defamation allegations and granting him $15 million. That award was later reduced to $10.35 million to comport with the state's cap on punitive damages.
Jurors credited only one of Heard's counterclaims, which related to a statement Depp's attorney Adam Waldman made about the Aquaman actress's friends. Heard received far less in damages: $2 million.
Heard's attorney Elaine Bredehoft promised to appeal. In a previous interview with Guthrie, she claimed evidence proving her client's allegations was wrongly "suppressed" and that jurors were tainted by the media firestorm surrounding the case. Unflattering hashtags propagated throughout the trial, including #WeJustDontLikeYouAmber, #AmberHeardIsAnAbuser, and #AmberTurd, a reference to Depp's allegation that Heard defecated on a bed as a practical joke.
"Even somebody who is sure I'm deserving of all this hate and vitriol, even if you think that I'm lying, you still couldn't tell me—look me in the eye and tell me—that you think on social media there's been a fair representation," Heard told the network. "You cannot tell me that you think that…