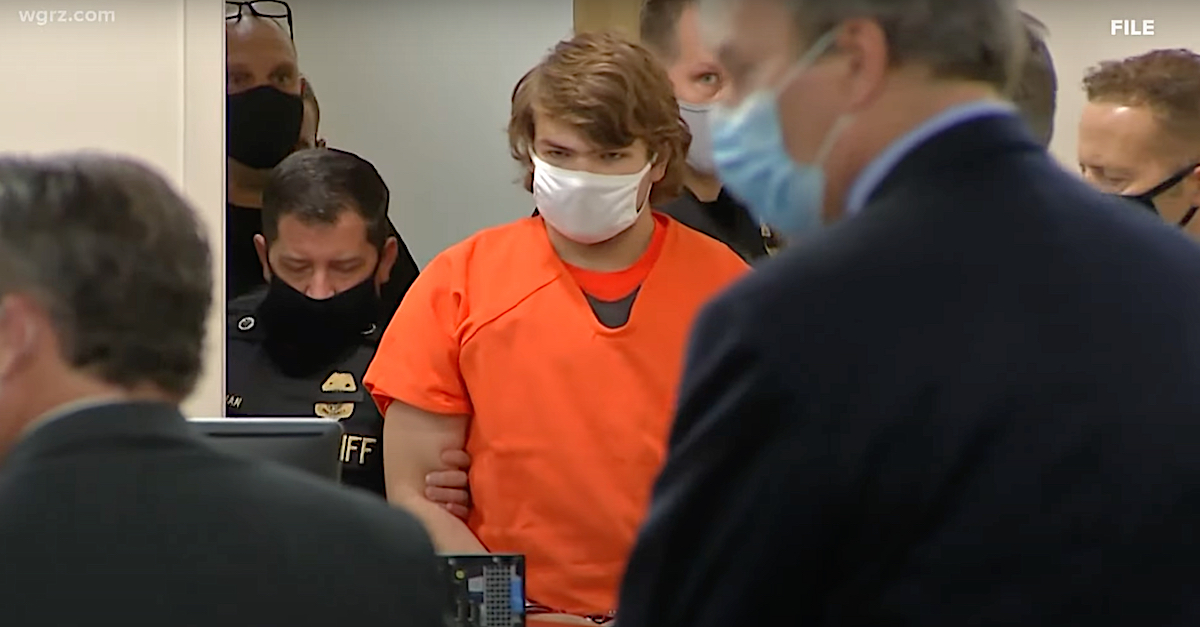 Payton S. Gendron.
Payton S. Gendron, 18, the white man accused of perpetrating the racist massacre of 10 Black men and women at a grocery store in Buffalo, New York earlier this month, will be the first person ever charged under New York State's novel domestic terrorism motivated by hate law, officials said on Thursday.
A grand jury handed up a full indictment on Wednesday, June 1. The defendant was charged via that document with 25 separate violations of state law — including 10 counts of murder in the first degree. Gendron was arraigned on Thursday in Erie County Court.
"He was arrested on one count of murder in the first degree," Erie County District Attorney John Flynn said at a press conference after Gendron's Thursday appearance in court. "The reason why murder in the first degree was chosen as the arresting charge was because the probable cause that we had at that time, right then and there, linked to the murder in the first degree right away."
Flynn said there were "obviously" several additional charges that could have been leveled against the defendant when he was arrested but that it was imperative to get Gendron off the street, detained, and in custody as soon as possible. So, prosecutors initially went with the charge that was staring them "right in the face," the DA said.
The sole initial charge was, in essence, a very serious yet strategic placeholder which allowed the authorities to prepare and present a broader indictment to a grand jury.
In addition to the newly levied ten counts of first-degree murder, the alleged racist killer is now also charged with multiple counts of murder in the second degree and attempted second-degree murder…