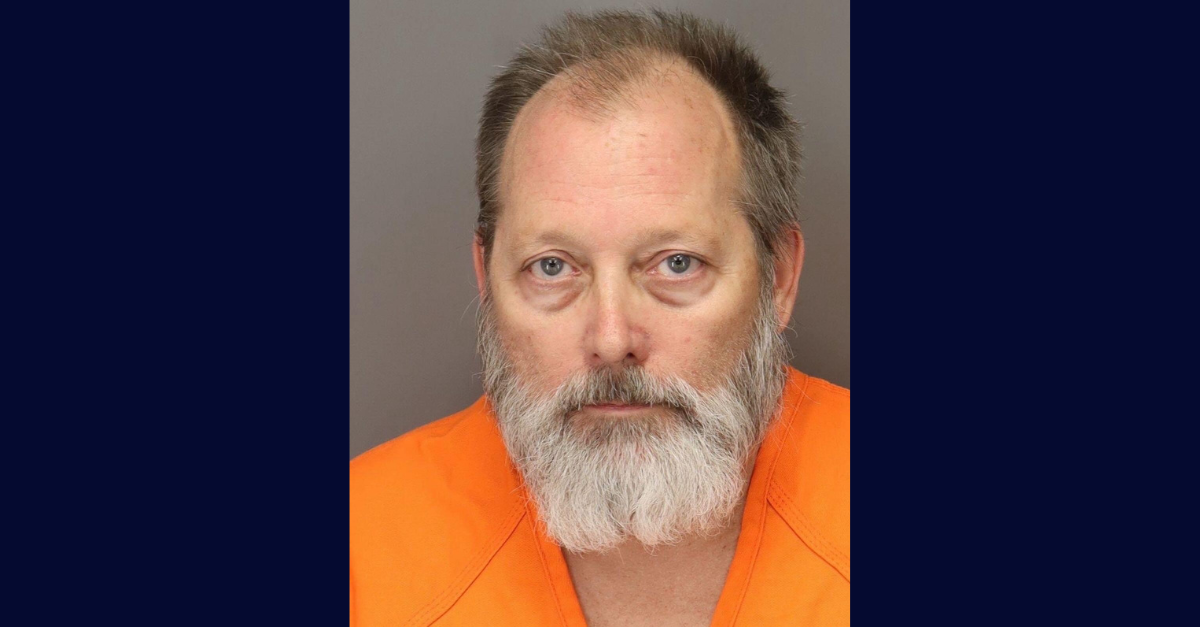 Driving a pickup truck, Mark Alan McKeown repeatedly ran over his elderly father, Thomas McKeown, in a bar parking lot, say deputies in Pinellas County, Florida. (Mug shot: Pinellas County Sheriff's Office)
An elderly man lies dead after his adult son allegedly ran him over again and again. Court and jail records show no homicide charge against Mark Alan McKeown, 61. He's currently locked up on a $50,000 bond for a charge of leaving the scene of a crash involving death.
Deputies in Pinellas County, Florida, said they responded Saturday night to the city of Treasure Island regarding a fatal hit and run in the parking lot of R Bar.
The victim was Thomas Joseph McKeown, 86. Staff at a hospital pronounced him dead.
Authorities determined that his son was driving the pickup truck that repeatedly ran him over and fled the scene before deputies' arrival.
"Through various investigative techniques, investigators learned that a 2019 black Dodge Ram backed into a parking space in the parking lot," they wrote in a press statement. "[Thomas] McKeown walked towards the truck and appeared to fall to the ground in front of the truck. Investigators say the truck then starts to move and runs over McKeown, dragging him in the parking lot. The truck then reverses and moves forward multiple times, running over him each time before leaving the scene."
Mark McKeown returned to the scene on foot and acted like he didn't know what happened, the arrest affidavit stated. He then allegedly parked the truck in another location. Ultimately, he admitted to driving the truck from the bar and returning to the scene, but he denied seeing his father on the ground and denied hitting anyone, documents stated.
Deputies claim, however, that surveillance footage captured the entire incident. They also said they found "blood/tissue" under the truck.
"Impairment appears to be a factor in the crash," they also noted in their press release. They did not elaborate.
The investigation is ongoing.
Have a tip we should know? [email protected]