When Marc Hadden received a 911 call, little did he realize that he was going to meet his daughter for the very first time.
Hadden is a firefighter but on that particular day, he wasn't responding to a fire-related call. Marc Hadden, like other firefighters, knew part of the job was detaching from the people they had rescued. Their busy lives meant they moved on, and very rarely do they follow up on the people they have rescued.
Hadden works with the fire department in Myrtle Beach, South Carolina, and on November 14, he received a rather unusual call, reported Today. He was assigned to respond to a woman complaining of abdominal pain and he ended up delivering the baby.
"It was a pretty serious call for us," Hadden, 47, told TODAY. "We got her on some oxygen, started some IVs, and literally as we were getting ready to leave the parking lot in the ambulance, my partner said, 'We're about to deliver a baby right here.'"
The father of three said the delivery happened fast and before he knew it.
"We had no time to prepare. Before we could do anything — we hadn't even cut her clothes — Gracie came right out," he shared. "Immediately she was handed to me." It was a memorable call for the firefighter and would later become a family story shared again and again.
A few hours after the baby's birth, Hadden was at the hospital with the mom and found out she planned on putting the little girl up for adoption.
He explained that it felt like a sign to him and his wife Beth, who had already been hoping for a third child and considering adoption. The family wasted no time in starting the adoption process for the newborn and two days after they met, Hadden took Rebecca Grace Hadden home.
She goes by Gracie and is 5 years old now. "She's amazing," her dad said. "She takes gymnastics, she's getting ready to start kindergarten next year at the school where my wife teaches. She's a pretty remarkable kid."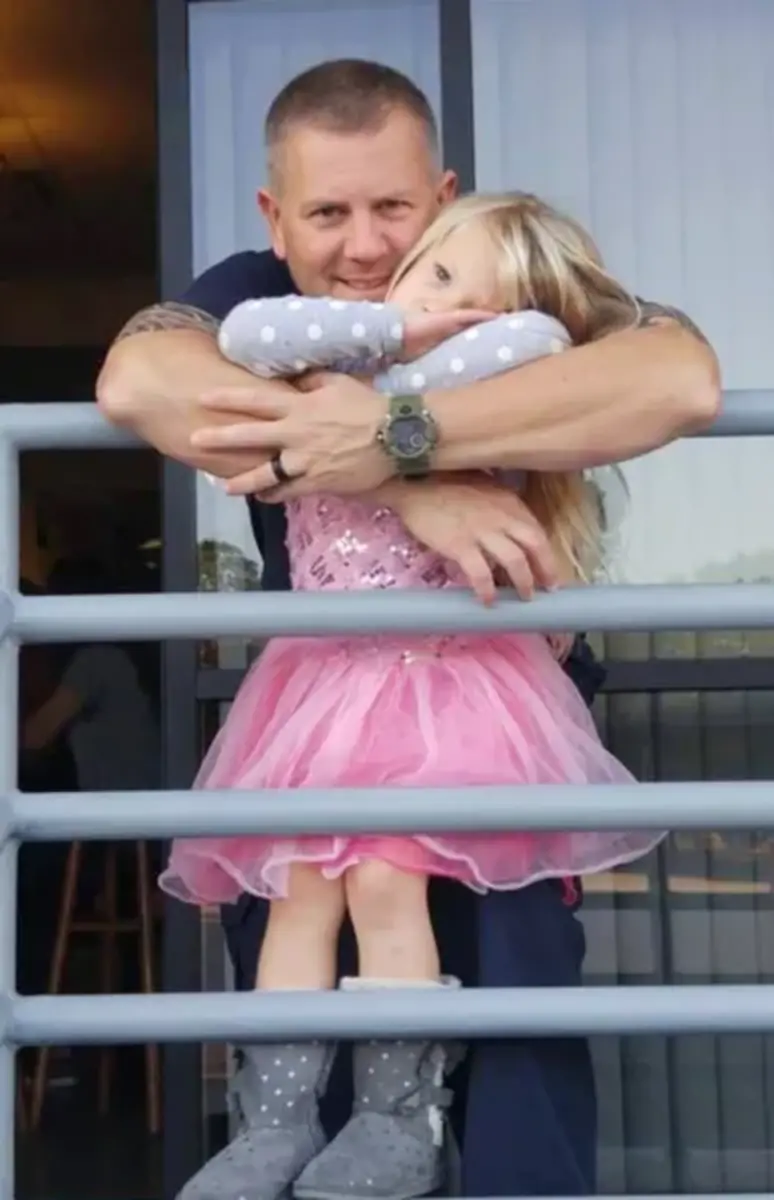 Gracie has two older brothers: Parker, 12, and Will, 14.
"The boys absolutely love her and she loves them," shared Hadden. But she knows her birth story very well. "We have never hidden it from her," Hadden reported.

"If you ask her where she was born, she says, 'My daddy delivered me in the back of an ambulance.' She knows the whole story. I wanted her to know as soon as she was old enough to understand." But he knows she'll need to hear the story in further detail when she's older. "It still breaks my heart to think of one day having to explain it to her more in depth … because she doesn't really 100% get it," he said.
The firefighter knows that his chance encounter was meant to be because of his relationship with his daughter. "Gracie and I have an amazing bond," he explained. "We're tighter than thieves." The Hadden family said they wouldn't change their family for anything.
"She is part of our family and that is absolutely the way it is," he added. "We love her."
Watch the video below for more details:
Sources: OpposingViews, Today